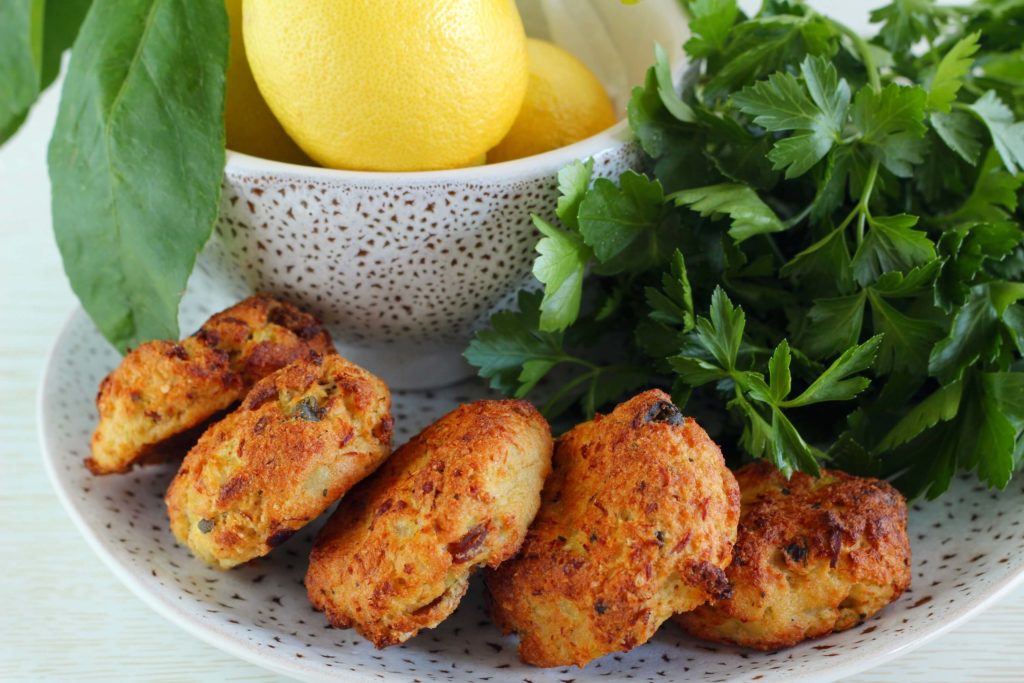 I posted a patties recipe just a week ago but I'm here again with another kind because…
Because I love patties, meatballs and similar preparations: they are easy, you can feed a crowd with them, you can often prepare them in advance.
I made these tuna and potado patties for a nice collaboration with a big brand of supermarket called " La grande I", this is the supermarket I attend when I'm in Rimini, the one my parents in law always attend for the big grocery shopping.
La grande I has a huge choiche and a very good quality, I've been pleased to work with them.
I'm a little bit ashamed because my posts are very short but at them moment I have so many recipes to post I can't spend hours typing in two languages.
I hope you don't mind, on the other hand I have no exciting news after the big one about the new home, now it's only a matter of patience and waiting.
Because of this I just drop you the recipe quickly, be patient and enjoy this and the next recipes I'll post. 🙂
You can either use fresh tuna (marinated and grilled as I write in the recipe) or canned tuna ( in oil or water) just drain it well.
Put the tuna steak in a bowl with oil, crushed ginger and crushed garlic, salt and pepper, lemon juice. Seasoning it well and cover, put in the fridge for about 2-3 hours.

Boil potadoes, crush them with a fork or with a potado masher, let them cool. Grill the tuna steak on a hot skillet, let it cool it too then crush tuna in small crumbles and add it to the potadoes. Add parsley, eggs and breadcrumbs enough to have a dough that can be modelled; adjust salt and pepper.

With slightly greased hands ( olive oil) form small balls or patties, put them on a baking tray and drizzle with oil. You can coat them in breadcrumbs if you want, I didn't to it this time.

Bake for about 15- 20 minutes at 390°F, they have to become gold. I prefer them room temperature than hot. Serve them with yogurt dip or mayonnaise.