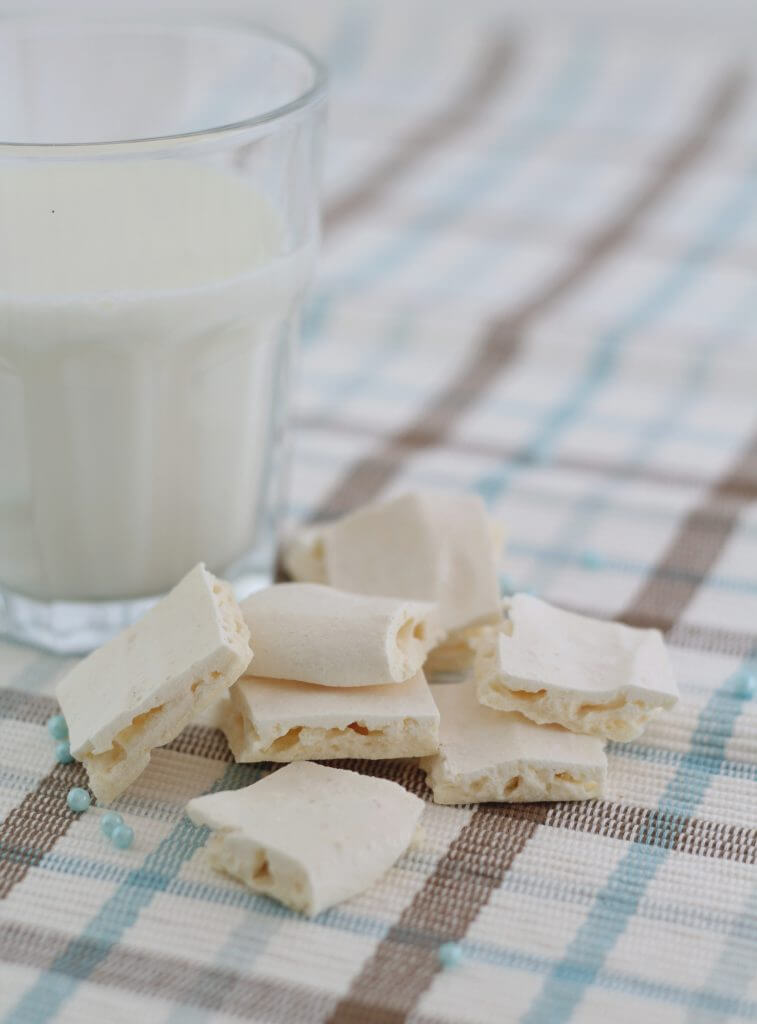 Every Italian child used to eat Galatine, candies made with milk powder.
They are still a hit among usually eaten candies, I still love them a lot.
I had this recipe wandering around my "Image" fold, it's a very easy recipe but I've never found the time, or the willing, to do it even if I needed this to get rid of some powdered milk I had because I made these milk buns.
At the end I got rid of my laziness and I did these candies, they are very very close to the store bought ones; I just made a mistake: I should have engraved squares with a knife before the candy dough became hard, I would have ended with well defined squares.
Or I should have used a sac- a- poche to make candy "buttons" and avoid all the fuss.
Take care of my suggestions and have fun, I'm sure I'll do them again soon, maybe for the charity sale at the school fair.
Beat in an electric mix egg whites with a tablespoon of sugar untill pale white.

Add the rest of the sugar, beat untill fluffy, then add powdered milk and beat untill incorporated.

Spread evenly the mix on a baking sheet (or make dots with sac- a- poche) and bake at 140°F untill hard. Halfway engrave squares with a knife. Store in an airtight container.