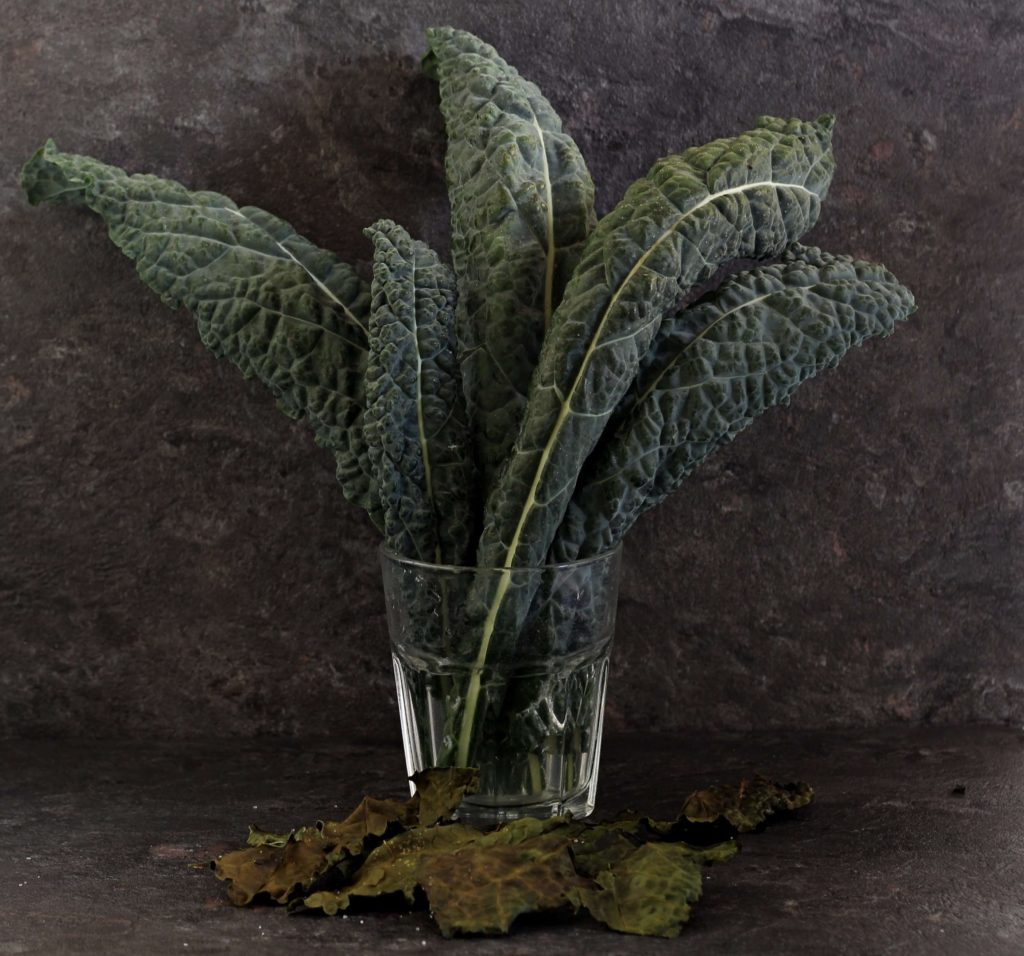 I know, kale chips are a thing at least since 2012, there is no vegan/ healthy/ fitness blog without this recipe on.
Kale is not a common cabbage at home, my mum did these chips for the first time some weeks ago and we all loved them.
I, so, arrive late, really late but I think they could be a great " scary" alternative for you Halloween party as they pretty remember of bat's wings.
We all know on 31th October every adult and every child eats a bunch of sweet and savoury junkies, giving a different treats could be a nice idea for the most food upstanding people, intolerants, vegetarians or vegans.
This year I started making Halloween related recipes since the start of September, I said to myself: " this year I'm well in advance, I'll have plenty of time to post".
Sure enough Halloween is in five days and I haven't wrote a thing yet.
This is me, I try to change but it's really a signature attitude, plus I always have busy weeks and never endings nights as Lorenzo always sleeps very little.
Sleeping less than five hours every night is quite draining but it's something we can't change. 🙂
Luckly I have a not so secret weapon: coffee!
Soooo…Now run.
Run with this post and run to find a pumpkin to carve, I didn't look for it yet and I'm pretty sure I'm going to pay dearly for it: if I'm going to find one ( a nice one, I love smooth, regular, bright orange pumpkins) it will be pricey! 
Plus for sure my son expects a carved pumpkin as we do it every year even if it's not that common in Italy as it could be, for instance, in the U.S.A.
Do you carve your own pumpkin?
Let's return to the recipe, calling it a recipe is maybe too much as it's way simple.
Wash and rinse kale, remove the central stick and cut leaves in pieces.

Put leaves in a bowl with oil and salt, mix well using your hands.

Lay leaves on baking trays covered with baking paper, do not overlap them. Bake at 250°F untill crunchy.
The day after kale chips are even better, just keep them in an airtight box.
If they soften a little just heat them in the oven for a couple of minutes.