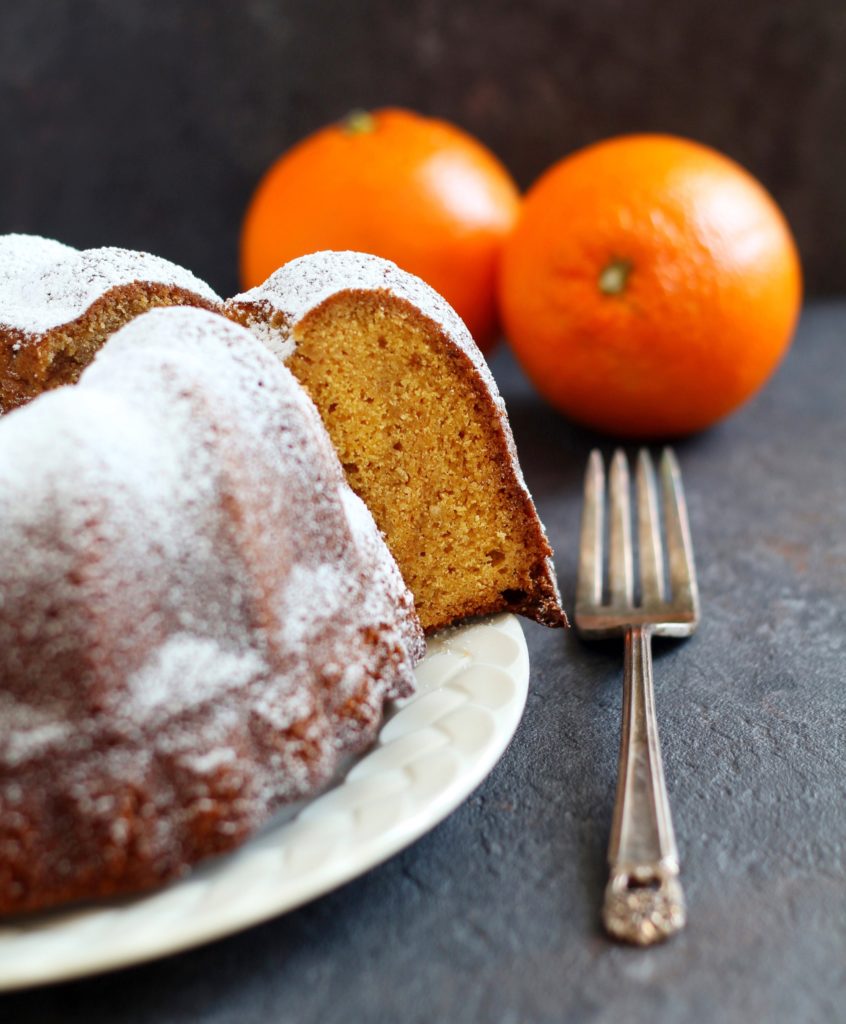 Muscovado bundt cake with hazelnut meal and orange juice: have you ever hear of a similar mix of ingredients?
I didn't since I read a post on Facebook of a fellow blogger.
I would like to share the post but it's in Italian only; anyway I want to tell you about this Italian bloggers' project called KEEP CALM AND WHAT'S FOR DINNER? that brings you every month many recipes you can easily make in about 30 minutes.