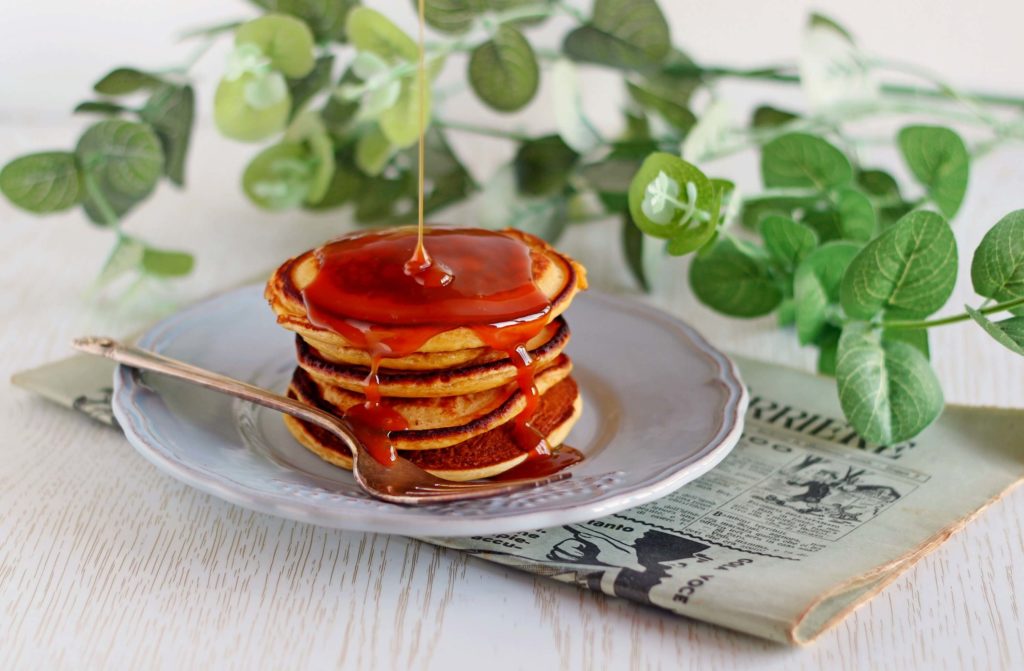 I'm back again, not so long from the last time after all!
We are still working on the new house or, at least, bricklayers are; this means a lot of time taking measures, discussing, planning, changing plans.
We would like to move before Christmas, I think, instead, we will pass Christmas moving.
Anyway I'm here again with, guess what?
A recipe!
Almost unusual for this blog, uh? 🙂
It's just an attempt after a long time to return back in action: I don't remember how to write a post, how to insert recipes, not to talk about how to take pictures…
I have some time for myself the next week, I am planning to take some pictures but I think I cannot take a camera in hand anymore, I am scared! 😛
Let's come to the recipe: they are pancakes, nothing new but they are fluffy and yummy with an orange hint.
I took the recipe from my friend Jessica, a fellow blogger half American half Neapolitan, she is the queen of party organizing and she always have quick and tasty recipes on her blog.
Some of them are in English too so check In Mou Veritas!
I added orange zest and used orange flowers honey, the result is amazing, expecially if you pair these pancakes with chocolate syrup.
Mix at first all the liquid ingredients, then add dry ones, sifted. Mix well.

Heat a skillet, add some butter, when hot pour a spoonful or two of batter. When you see the first bubbles on top of the pancake turn it on the other side.

Do it with all the batter, serve with chocolate syrup, maple syrup or caramel sauce.