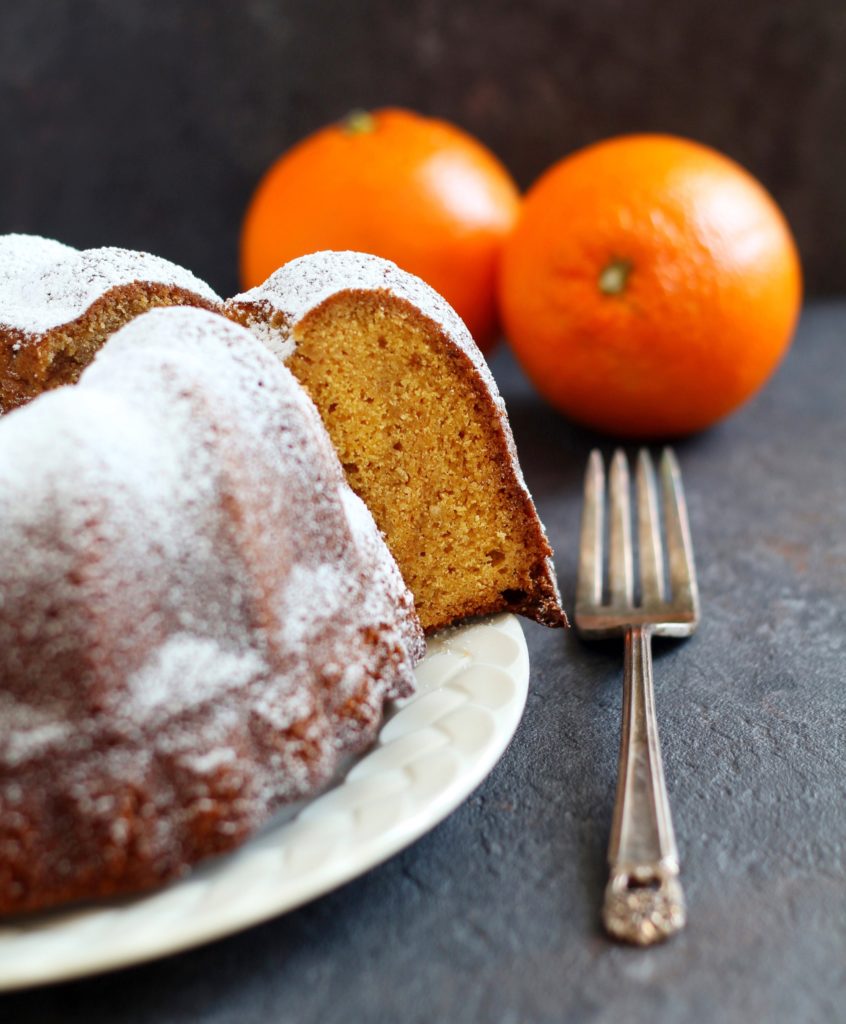 Muscovado bundt cake with hazelnut meal and orange juice: have you ever hear of a similar mix of ingredients?
I didn't since I read a post on Facebook of a fellow blogger.
I would like to share the post but it's in Italian only; anyway I want to tell you about this Italian bloggers' project called KEEP CALM AND WHAT'S FOR DINNER? that brings you every month many recipes you can easily make in about 30 minutes.
From May I will be part of this team, I already did the recipe I was in charge of and it's delicious: I cannot post on my blog the same recipe in a short time but you will have this, I promise!
I did the recipe with almost no changes from the original but I want to warn you it comes very dense because of muscovado so it's better serving it with something that soften the cake: whipped cream, ice- cream or a cup of tea or coffee.
For me the best choice is a big cup of cold milk. 🙂
Time to write the recipe or I will not be able to post everything online before dinner time!
Oh before I go I want to tell you recently I gave up to the conversion from grams to cups/ ounces etc.
This is because, even if I try to be the most accurate converter, measures may vary a lot and it can cause bad results when you remake my recipes and I don't really want it.
Buy a kitchen scale, very little money but a real deal! <3
Sift flour with baking powder and salt. Add all the other ingredients mixing well until you have a smooth batter.

Grease a bundt pan with butter, pour the batter and put in the oven at 360°F for 45- 50 minutes. As usual, when it's time, insert a toothpick to see if the cake is ready.

Let the bundt cake cool before removing it from the mould. Sprinkle with icing sugar before serving. It can be stored for many days wrapped in tin foil.