I spent a lot of time baking lately.
I will never be able to make all the baking recipes I have on my many, many books but at least I can give a try with the recipes I find on cookbooks I receive from lovely friends! 🙂
I have a dear friend near Venice, she is called Sara and she is such a strong but delicate human being; few years ago she sent me an illustrated cookbook about Venetian cooking, filled with traditional recipes and anecdotes and watercolors designs, I really wanted to do something taken from this book.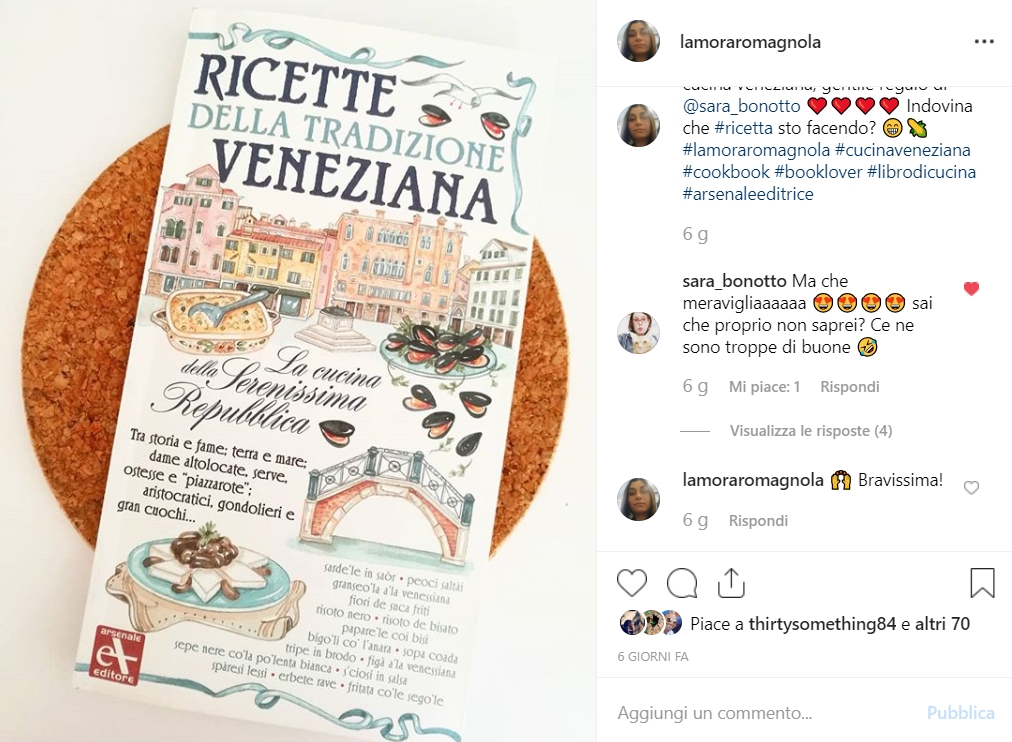 I did few weeks ago and I started with the most iconic ( and, aehm, easy) recipe, the one of za'leti (or zaletti, za'eti, gialletti: it means "yellowish" as the cookies are yellow because of cornmeal).
Those cookies are a symbol of the povertry of the past in the Venetian region: there was almost nothing to eat except rice, cornmeal, some fish and diary ( but very little) and some fruit and vegetables.
It means sweets were a real luxury, even when made with the little available.
According to some sources they were brought on ships by fishermen because they are very durable.
Here you are the recipe as it comes from the book you see above but I have to say there are many other version of them.
Soften raisins in a glass of warm water. Beat eggs and suga until fluffy. In another bowl mix the two flours, add salt, vanilla and lemon zest.

Pour the eggs into the flour, add soft butter, mix until well mixed then add raisinsand mix again adding milk if the dough is too thick.

Form rectangles of about 3 inches each, put them on a baking tray and bake at 350°F for 15-20 minutes. If you like you can sprinkle za'leti with icing sugar right out of the oven.