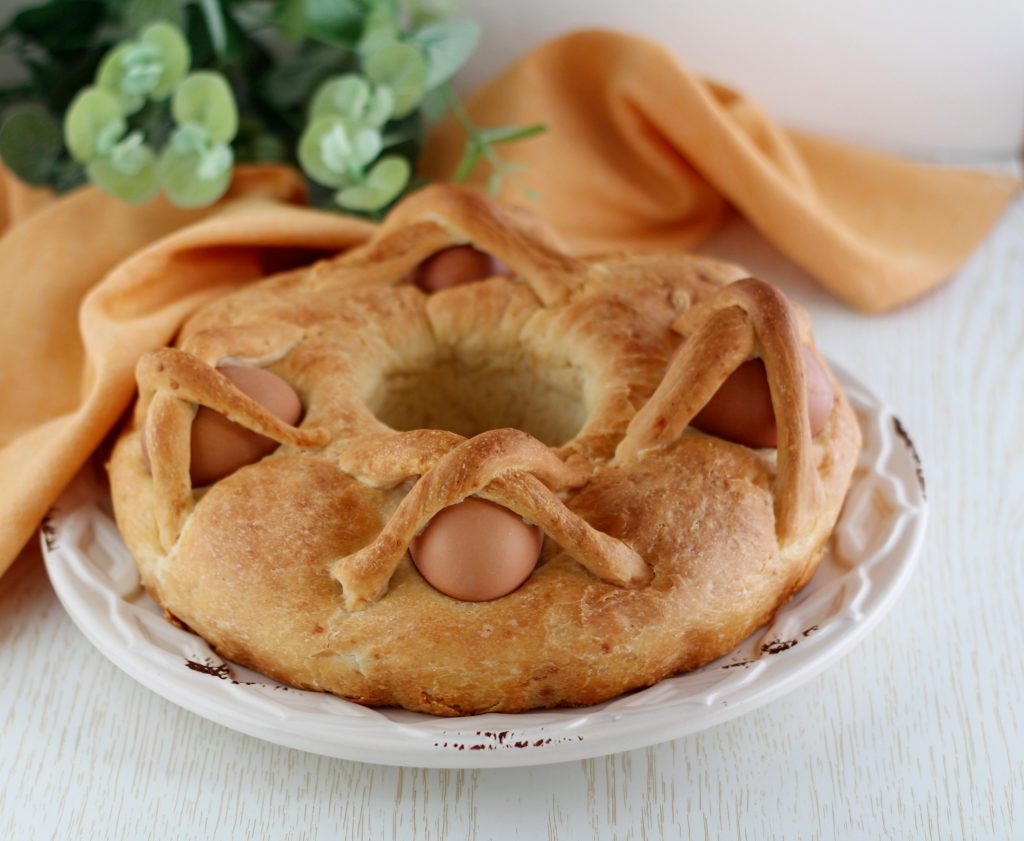 I never post the right dish at the right time.
Not in time for Christmas, out of time for St. Valentine and so on.
This year I'm here more than a month in advance with a very special recipe for Easter.
How did I do this?
Well I baked this casatiello last year and I've never posted it. 🙁
What a shame…
But I'm trying to recover after a year of not posting and this stuffed bread is something you have absolutely to try: it's ok for your Easter brunch or as a starter for the Easter lunch.
You can rely on this recipe as it comes from my friend Jessica: she is half Neapolitan and half American (from Seattle) and she is always of inspiration as she cooks so well!
I often argue with rised dough but I can assure this recipe is foolproof, follow me and give a chance to it, it will become an Easter favourite!
As you can see I am more stable now and I am back with a lot of nice recipes: I've also started to understand light in the new home and I start to take acceptable photos.
You can see them on my Instagram profile, follow it if you like! 😉
Mix yeast with part of the water, let it rest ten minutes.

Knead flour, lard, salt, yeast and all the water until you have a smooth dough ball, let it rises until it double

Spread the dough with a rollpin, rectangle shaped. Brush with lard, sprinkle parmesan and black pepper, then fold the dough putting one side over the other. Let it rest 15 minutes then rotate the dough of 90°, spread it again, sprinkle and fold. Wait 15 minutes rotate 90° again, sprinkle, fold and then spread the last time, rectangle shaped again, keeping a small ball of dough to fix the hard boiled eggs.

Put all the diced cold cuts and cheese over the dough then roll it on the long side. Put it into a ring shaped mold and let it rise for about two hours.

Put in hot oven at 360°F fr about an hour or until it's gold and ready.