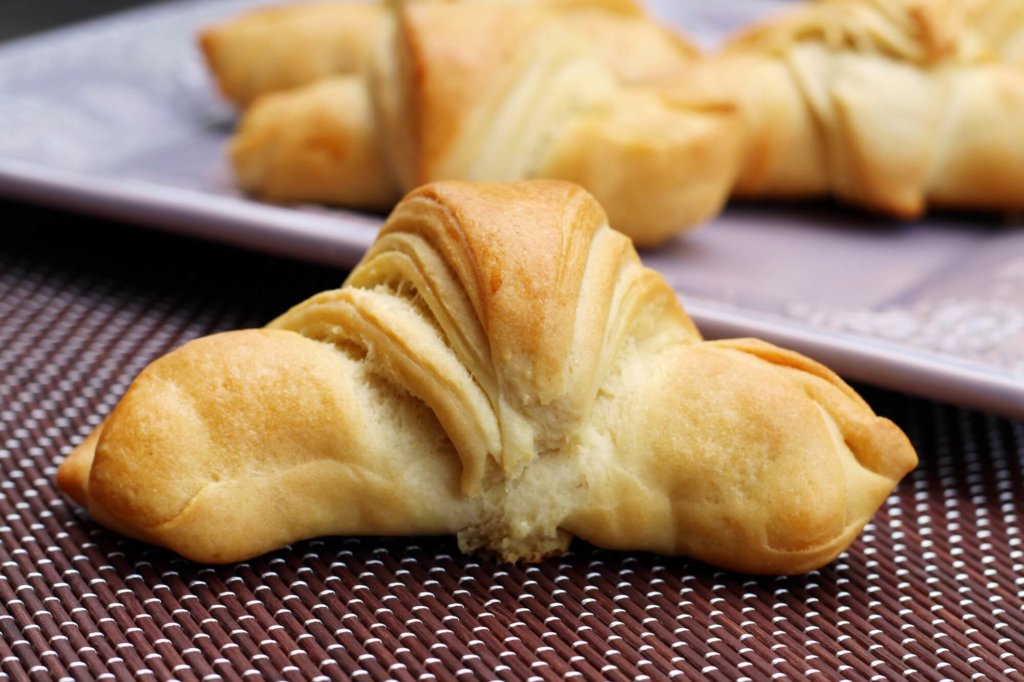 First post after the summer break, I did almost everything I had in my mind, I'm happy of being here again, first because the fact I can go to holiday is something to be grateful for and second because I'm relaxated, I've rested a lot and Im ready to face my favourite season of the year, fall.
From monday we' ll start again our routines: work for us and summer camp for Lorenzo ( kindergarten starts only from 17 September here); I'm doing the wash, iron, fold and repeat thing since yesterday and I did this morning the big grocery shopping and I'm trying to re-animate my sourdough Brienne after a long time in the fridge to start September and the baking season the better way.
I have a lot to do in the next months and I will be glad to share all those wonderful things with you!
I did this recipe before leaving for holidays, it's made with yeast but I would like to try it with sourdough in the future.
It's a quick and easy recipe and the bread is soft and fine.
I love making it the shape of a croissant but you can choose the shape you like and you can also fill it with sweet or savoury fillings.
I love Turkish cuisine, all the spices and the flavours, I should do more recipes from this country and surroundings; I don't know why I don't do it…
No, well, I know: hubby doesn't like spices so much, so I usually avoid them.
Dear hubby, we have to talk. 😀
Let's come back to the recipe, I still have so much to do at home I have to hurry up! 😉
Dissolve yeast in part of the milk/ water, mix flour, canola oil, milk or water, salt,dissolved yeast and sugar by hand or with a mixer until you have a smooth loaf.

Let it rise covered in a warm place until it double.

Divide the loaf in 8 pieces.

Spread each part with a rollpin as thin as possible, round shaped, brush every disk and put on top layer after layer.

Spread again as round as possible with the rollpin.

Cut this disk in 8 triangles, close them like croissants, fill them if you want.

Brush them with milk or water and let them rise again for 30 minutes.

Bake in pre-heated oven at 390°F, lowered immediately it at 350°F when you put bread inside. Bake for about 20 minutes or until gold.