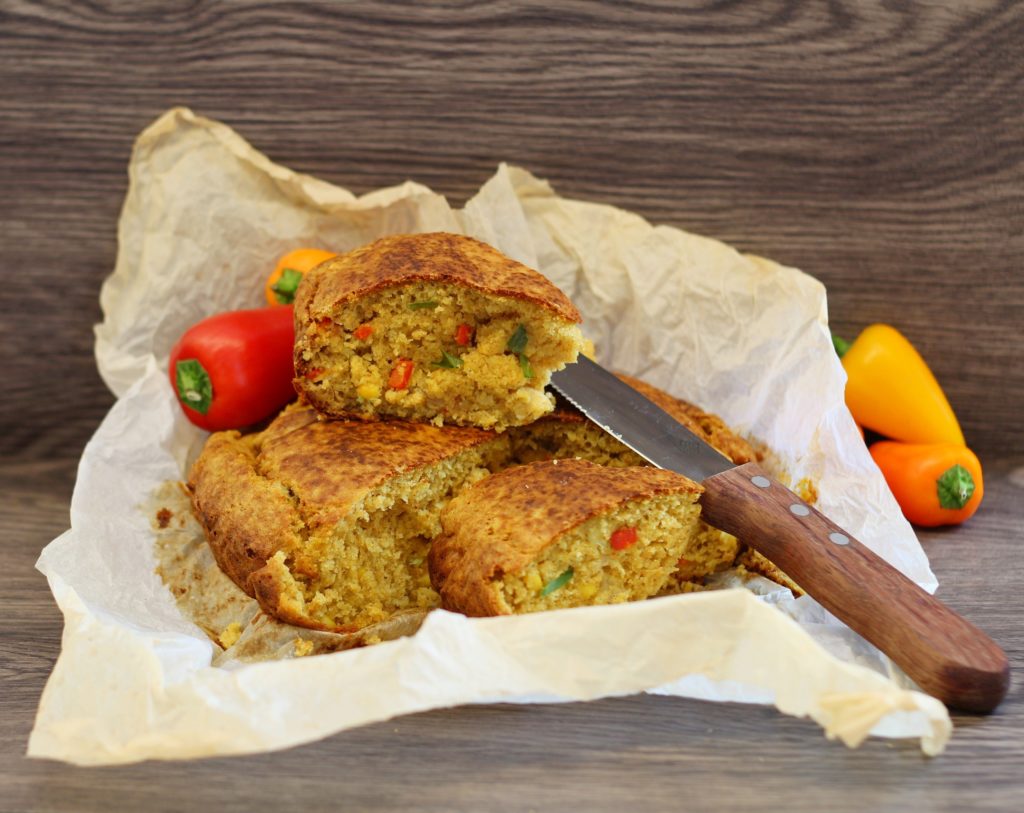 As often when the daylight starts to stay longer I have problems falling asleep: at midnight I could easily do any kind of chore or spend time with mobile or tv…
Tonight, not knowing what to do while all the other family members were asleep, I checked the WordPress app for mobile; I have it on my phone but never really looked at it, I dedided to give a try writing a post.
I can say what you can do from mobile is just a small part of what I usually do to complete a post: no way to insert recipe box, no way to write the recipe but at least I can write the post and I can feel productive even when I am in bed. 😀
I should really be quick with this post because tomorrow, as usual, it's going to be a very busy day so I think it's time to share with you the recipe of this cornbread with chili and spring onion: very easy and very tasty, it comes from Lorraine Pascale's Home Cooking Made Easy
I read a lot in books about american cornbread, how it's seen as a comfort food but I've never tried one…
Until now.
I loved it, I think it pairs great with grilled meat as part of a festive bbq but also with hot soups in winter.
Recipes from Lorraine Pascale are always very easy and balanced for what I have experimented until now and I love her books.
Preheat the oven at 225° F and grease a tin. Mix all the ingredients together, pour the batter into the tin and bake for about 30 minutes.

Let the bread cool then remove from the tin. Cut in chunks or slices ( it's quite crumbly), tast it a little if you want and pair it with soups, grilled meat or whatever you like.