Cut apple in tiny cubes and mix it into the meat with yolks and a generous pinch of salt and pepper. Form meatballs the size of a big walnut and roll them into the flour.

Melt the butter in a frying pan, add chopped onion and let it sautee until soft; add meatball, let them get brown gold on all sides then add the sugar and white wine keeping fire high for a minute.

Keep cooking on low fire, with a lid on, for about 20 minutes. I think they are better warm than hot.
Melt yeast into lukewarm water, knead all the ingredients except egg and form a smooth loaf.

Let the loaf rise in a bowl, covered with cling film, for about one hour.

Spread the dough with a rollpin, about 1/2 inch tall. Cut rectangles, the size you like ( small are ok as finger food, bigger can be cut in half and stuffed like a sandwich; if you prefer you can bake it as a single, big focaccia), brush with beaten egg and let them rise again into the baking tin covered with a cloth for about 30- 40 minutes.

They will not rise a lot, it's ok. Bake at 356°F for 20-30 minutes, they have to reach a gold colour but pay attention as they can turn black quite quickly.
Mix in a bowl all the dry ingredients, in another softened butter, milk and eggs.

Combine the two mixture, melt dark chocolate and add it too.

Add the chocolate drops and put dough into the muffin tin.

Bake at 350°F for 20-25 minutes. Let them cold and serve.
You can add chopped wanuts inside and Whole half nuts on top to decorate as you can see in photos.
Melt chocolate with butter in a saucepan, mix until you have a smooth and shiny cream.

In a bowl beat sugar and yolks until foamy and pale yellow, add sifted flour and cocoa, mix then add chocolate.

In a separate bowl whip egg whites with a pinch of salt, when they form peaks add them to the chocolate mixture folding gently.

Pour the mixture into six well buttered alluminium ramekins, bake 8 minutes (no more, no less, except if you see your oven needs different timing) at 428°F. Oven has to already be at the right temperature, no less.

Take the ramekins out from the oven, let them settle 2 minutes then take them out of the ramekin. If you need an extra help to take them out cut the edge of the ramekin and "peel" the cake from the mould.

Put lava cake on plates with a spoonful of whipped cream or vanilla ice cream and serve immediately.
Put sugar and beer in a saucepan on medium fire, let the sugar melt without touching it. When the sugar is turned brown gold add butter and mix until the caramel doesn't stick to saucepan's sides when you scrap it.

The more you keep toffee on fire the harder will be when cooled out instead of being sticky. To know when it has the texture you want keep a glass of cold water near you and pour a drop of toffee in the water when you think it might be ready: if the drop melts it's too early, if it's sticky but too soft wait few more minutes, if it's gummy sticky it's ok, if it's even harder you'll have hard candies ( they will last longer).

When your toffee is ready pour into silicone moulds for candies, let them cool before removing them.

To preserve toffee wrap them into tin foil as you see in photos.
Wash, rinse and cook spinach for few minutes in a pan. Drain them very well and chop roughly.

In a bowl mix ricotta, flour, salt, nutmeg and egg(s), add spinach and mix well.

With slightly wet hands take a small amount of dough, roll it into the shape of a small sausage. Do it with all the dough then roll the gnudi into the flour.

Bring a big pan of water with salt to the boiling point, put in some gnudi at time, when they float drain them and put into a baking tray.

When you have all your gnudi on the baking tray melt butter with sage and cover gnudi with it and grated parmesan, bake at 360°F for 25-30 minutes or until Parmesan is gold and crispy. Serve hot.
Mix flour and butter, add sugar and salt. Add all the other ingredients and knead untill you have a soft loaf.

Spread dough with a rollpin in a rectangle 0.3 inches thick. Brush this with melted butter, sprinkle sugar, chocolate chips and nuts/almonds then roll it and cut slices large about 0.7 inches.

Put them in a greased baking pan forming a ring-shaped cake. Brush it with some milk, sprinkle with some more sugar, chocolate and nuts and bake at 356°F for about 30-40 minutes.
Melt yeast into part of the milk ( I use a blender) let it rest for a couple of minutes.

I suggest to melt also the powdered milk as mine was more in flakes than in powder and they wouldn not melt easily into the dough.

Add to this liquid all the other ingredients and knead untill you have an elastic dough.

Put it in a bowl covered with cling film and store for 12 hours in fridge.

Take the dough, make a rectangle with a rollpin tall about 0.15 inch and cut circles of about 2 inches diameter.

Let them rest untill double then brush with some egg, beated.

Bake at 390°F for 5-6 minutes.
For my convenience I don't spread dough with a rollpin but roll small loaves of about 0.4 oz.
ABOUT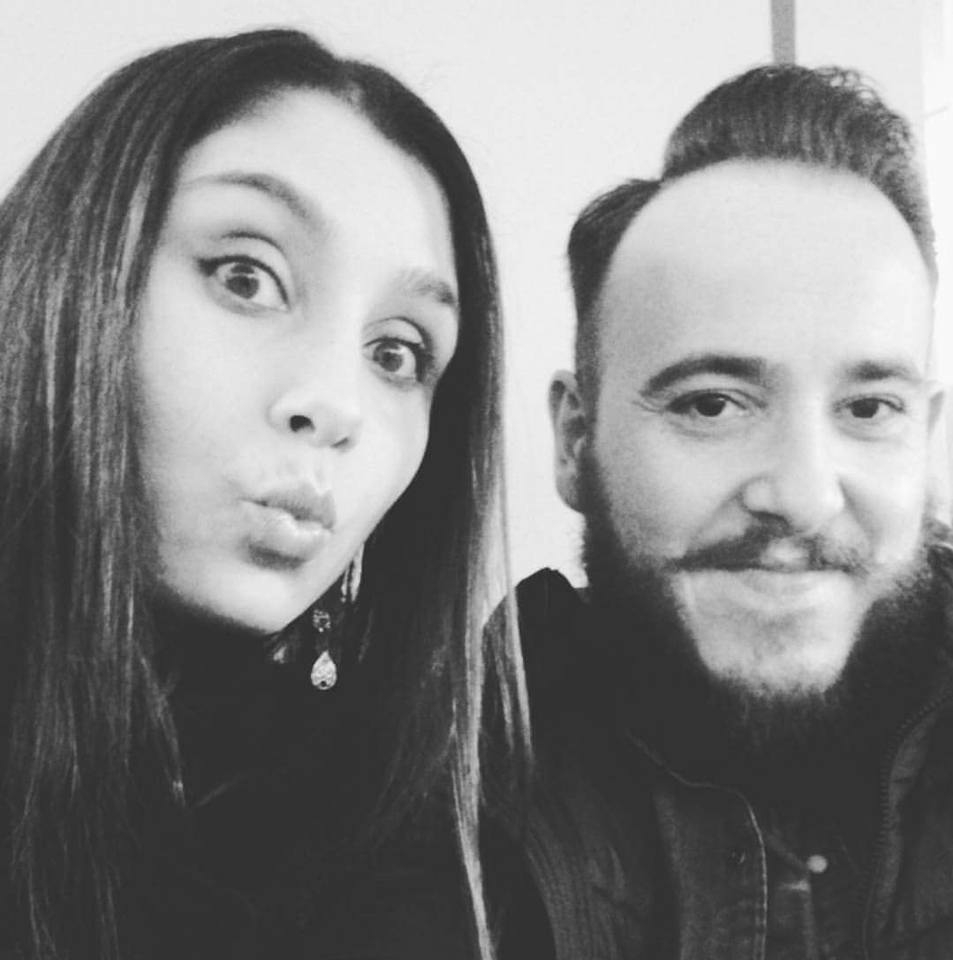 I'm mora (dark haired) since I was born, I'm romagnola (from romagna) since about 2001; I'm La Mora Romagnola since 2011, this is my personal space dedicated to food, restaurants, travels and to everything that brings joy to my life.
Instagram
Instagram has returned invalid data.