Wash, rinse and cook spinach for few minutes in a pan. Drain them very well and chop roughly.

In a bowl mix ricotta, flour, salt, nutmeg and egg(s), add spinach and mix well.

With slightly wet hands take a small amount of dough, roll it into the shape of a small sausage. Do it with all the dough then roll the gnudi into the flour.

Bring a big pan of water with salt to the boiling point, put in some gnudi at time, when they float drain them and put into a baking tray.

When you have all your gnudi on the baking tray melt butter with sage and cover gnudi with it and grated parmesan, bake at 360°F for 25-30 minutes or until Parmesan is gold and crispy. Serve hot.
Preheat oven at 350°F. Put sugar and butter in a bowl and beat together untill fluffy

Beat in eggs one at time, vanilla, red colouring and salt plus half the flour, sifted. Add remaining flour, cocoa powder, baking powder sifted together then give a last beat to mix everything.

Pour into greased tin and bake for 1 hour/ 1 hour and 15, cake is ready when firm in the centre.

For the icing: beat together butter and icing sugar untill fluffly, beat in cream cheese and beat again.

Cut the cake in three layers when it's cold then fill it and cover it with cream cheese icing.
You can cover the cake with sugar paste (about 1 3/4 lb for a 9 in cake) but I don't like it and it's also pretty expensive if you don't do it by yourself so I simply cover the cake with frosting.
Melt sourdough in water with malt or honey.

Add oil (or butter) then flour and salt.

Knead untill you have a smooth loaf, cover and let it rise untill it double.

Put a pan with water on fire, add salt and baking soda.

Make pieces of about 4.5 oz of dough, make long rolls and cross them into brezel's shape.

When water boils put brezels, one at time, into the pan for 40 seconds/ 1 minute (the more the darker, with lye 30 seconds are enough but with baking soda you need more time to get a dark colour).

Put brezels on a baking tray, sprinkle them with cooking salt, make a cut in the curved part and bake for about 20 minutes at 390°F.
Put in a pan water ans sugar, bring to a boil untill sugar is dissolved. Let it cool then add beer and mix.

Beat egg whites with a pinch of salt untill fluffy then add the sugar syrup and mix well. Put the bowl in freezer, every 20- 30 minutes mix the sherbet. At first you'll see whites on top and syrup at the bottom of the bowl, don't give up, keep on mixing every now and then and in 4-5 hours you'll have your sherbet.
The sherbet could be stored in freezer up to a month but before serving it you have to cream it again: take it off the freezer few minutes in advance and when it's soft enough mix it untill creamy again.
Heat the oven to 200°C/ 390°F.

Mix flours, salt and soda then pour the buttermilk as much as needed.

Work quickly as the reaction buttermilk/soda is fast.

Form a loaf on a lightly floured surface then put it on a baking tray lined with parchment.

Bake for 30 minutes or untill the loaf is golden brown and sound hollow on the base if tapped.
It won't stay soft for long but you can toast it.
Sautee cleaned spinach in a pan with olive oil, garlic and salt. When cooked remove garlic and blend spinach in a mixer with as much as needed cold water to have a smooth cream.

In a tall glass blend with a mixer stracchino cheese with a couple of hot water spoons. Keep on blending adding oil little by little and, if needed, more hot water. The cream could become granulose but it's not a problem, keep on blending untill it's fluffy ( you will need 3-4 tabsp oil, no more).

When the spinach cream is at room temperature put it in a dish, add teaspoons of cheese mousse and, if you like, radish and/ or asparagus. I added only a hint of lemon zest, I liked it.
Melt yeast into part of the milk ( I use a blender) let it rest for a couple of minutes.

I suggest to melt also the powdered milk as mine was more in flakes than in powder and they wouldn not melt easily into the dough.

Add to this liquid all the other ingredients and knead untill you have an elastic dough.

Put it in a bowl covered with cling film and store for 12 hours in fridge.

Take the dough, make a rectangle with a rollpin tall about 0.15 inch and cut circles of about 2 inches diameter.

Let them rest untill double then brush with some egg, beated.

Bake at 390°F for 5-6 minutes.
For my convenience I don't spread dough with a rollpin but roll small loaves of about 0.4 oz.
Mix flour and butter with salt untill you have a crumbly dough. Add water and knead untill you have a ball of dough, cover it with cling film and let it rest for 30 minutes.

In a bowl mix ricotta and soft cheese, zest from half lemon, chopped basil leaves, egg and a generous pinch of black pepper and salt. If your soft cheese is too thick add few spoons of milk. Line a baking pan with brisèe and pour the filling, you can decor the top of the tart with brisèe leftovers.

Bake for about 30 minutes at 356°F, let it cool completely before serving. Filling enough for a rectangular pan of 10X4 inches or a round pan of 8 inches diameter.
ABOUT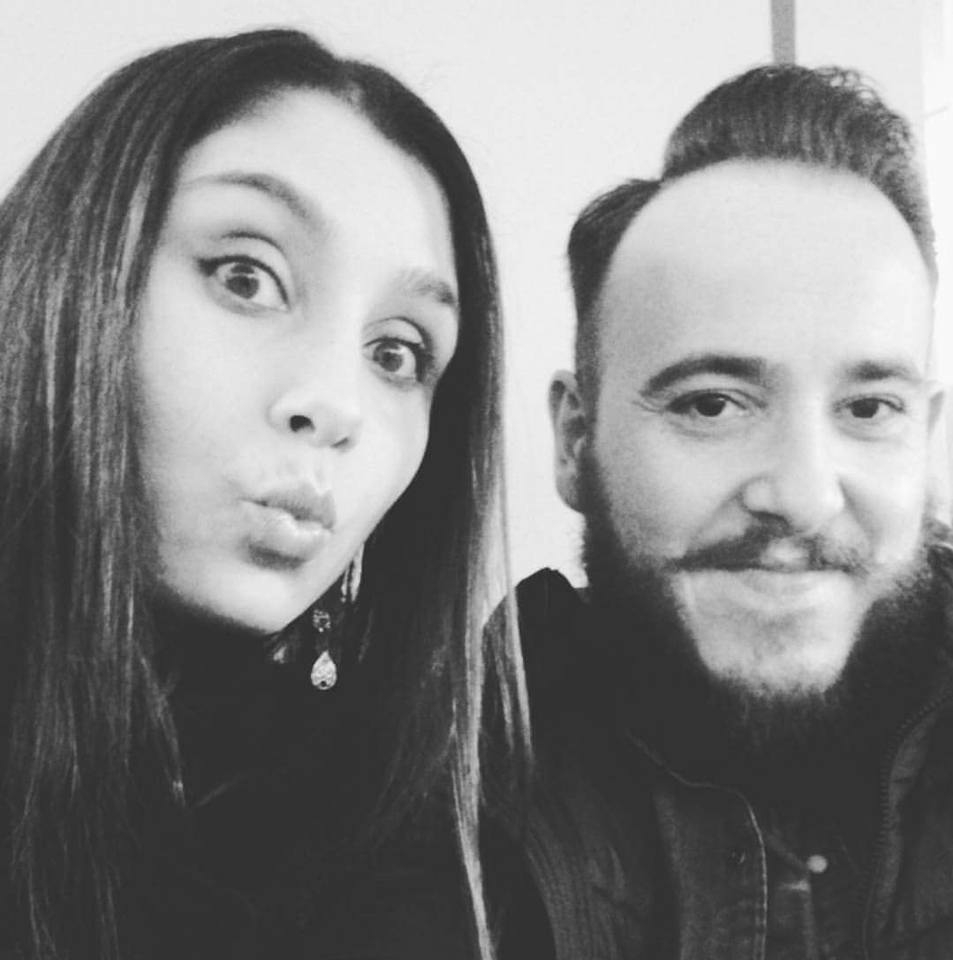 I'm mora (dark haired) since I was born, I'm romagnola (from romagna) since about 2001; I'm La Mora Romagnola since 2011, this is my personal space dedicated to food, restaurants, travels and to everything that brings joy to my life.
Instagram
Instagram has returned invalid data.