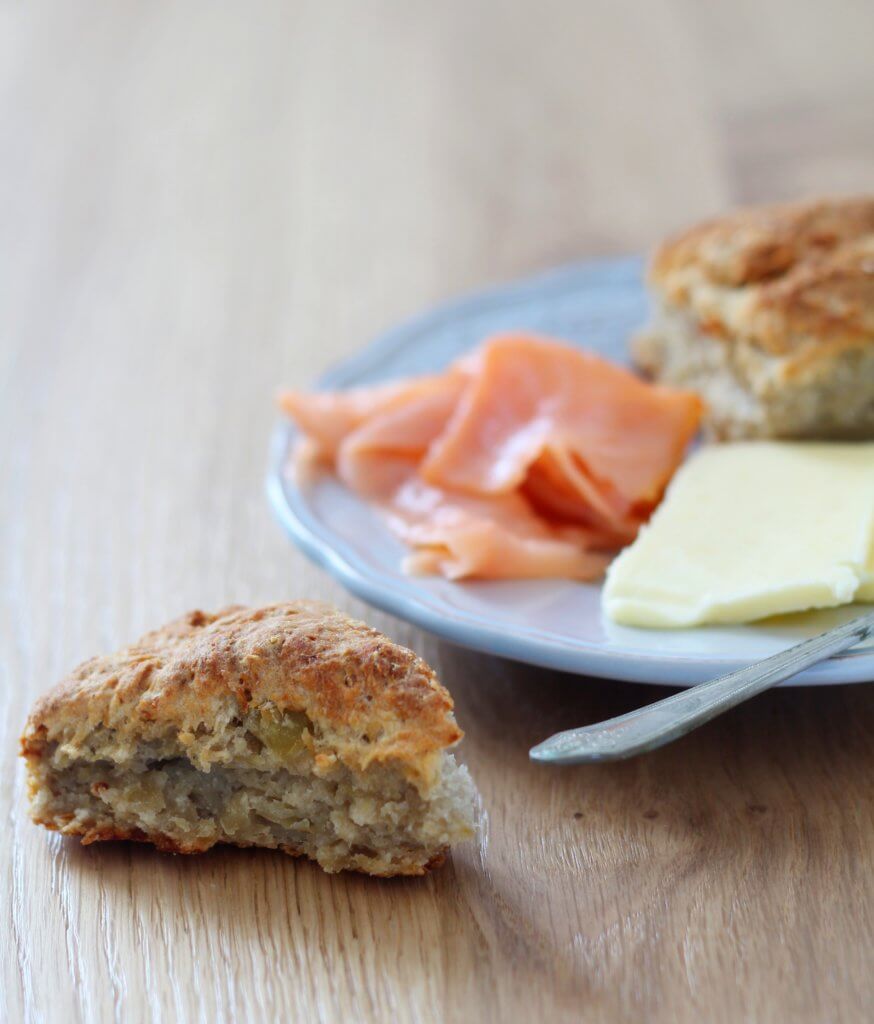 My Irish brinner went so good, everything has been so perfect!
I have to thanks that brilliant man called Paul Hollywood and all his books! <3
I knew, using his recipes, I would have been on the safe side as all of them I have tried turned out fantastic!
If you are asking what a brinner is: the evening version of a brunch.
I think the word is pretty new and maybe it's not what you call good English, I think I can agree: if you prefer you can call it an early dinner packed with delicious things, in this case mainly Irish things. 🙂
What have I prepared for my lovely friends and his son?
This boxty bread with French butter with sea salt flakes in it and good smoked salmon and smoked haddock ( too strong in taste, we didn't like it so much).
A wonderful egg and bacon pie with a perfectly baked crust and a tender pork loin inside.
Chives and cheddar scones ( I made them bite- size and i used Parmesan as I don't find mature cheddar here at all).
Shortbread whisky dodgers with a tremendous white chocolate and whisky ganache inside and a shortcrust made with semolina flour.
For children I made chocolate salami and han & cheese toasts: not so irish but very appreciated.
Let's speak a little of this bread: this is great expression of the poverty of the Irish cooking and how people did their best to eat well with very little.
This bread does not rise a lot, stay quite moist and it's quite heavy but if you warm or toast it a little and eat it with butter and salmon it's a trip to paradise.
Let's come to the recipe!
Preheat the oven at 390°F. Coarsely grate the raw potadoes, put them in a clean teacloth and squeeze until all the water is extracted.

Put in a bowl all the ingredients and add milk slowly, you may not need all the milk. You have to have a sticky loaf, put it on a baking tray lined with baking paper and make a cross cut with a knife to have four quarters.

Bake for about 40- 50 minutes until golden brown. Serve warm or opened and toasted.