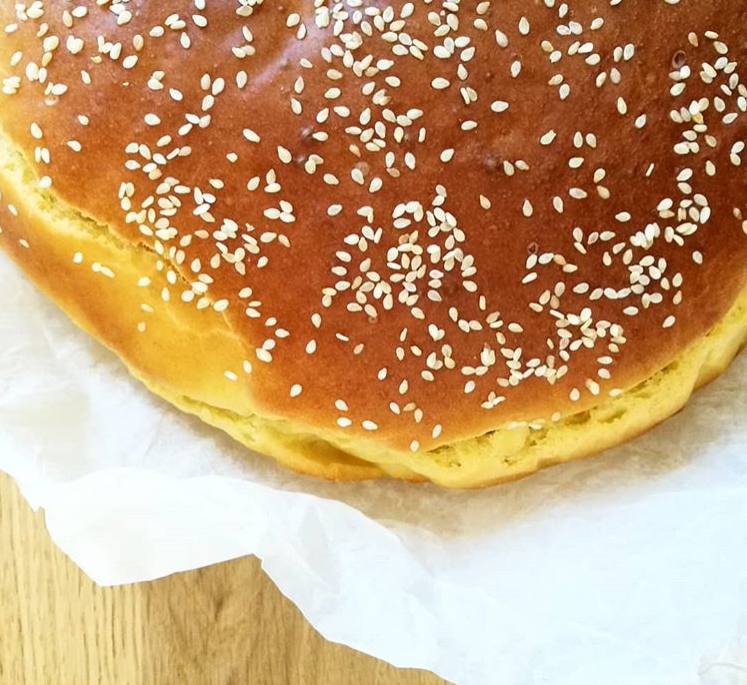 Hello all!
Back again, ready to enter your homes and help you with sping events like parties, pic- nics, bbqs and all the nice things you do douring the good season which involve a lot of persons.
I always am the one who "brings something" when these occasions occur and I have many recipes which fit the situation: easy to do, easy to keep and store, fast to do in big quantities.
If you need some more suggestions why not check my feta cheese, pesto and pine nuts plum- cakes, or my tuna and potado patties, or my omelette rolls with goat cheese.
Today I want to add this focaccia because it's a true hit: ten minutes to make, one hour to rise, 30 minutes in the oven and it's ready.
It's soft and you can cut and stuff after you baked it or you can pour some dough, cover it with stuffing then add the second part of the dough; the dough is almost liquid, cake dough- like, and it's very easy to manage.
This time I used ham and cheese ( great classic!) put after baking then warmed in the oven to let the cheese warm but you can use whatever you like.
Melt yeast into part of lukewarm milk, set aside. In a bowl mix flour, eggs, oil, salt and sugar. Add milk with yeast, mix again then add the rest of the milk until you have a cake batter- like mix.

Pour the mix into a baking tin covered with baking paper, let it rise covered for about two hours then bake at 350°F for 35- 40 minutes until gold and well baked.

Let it cool completely before cutting and stuffing.
If you want you can stuff this focaccia before baking it. Just pour half the mix in the tin, cover with stuffing then pour the second half of the mixture.
I recommend dry stuffing to avoid soaking the dough, for instance ham and cold cuts, cheeses, not soggy sautee vegetables.
If you add two more spoonful of sugar the focaccia will turn to sweet and you can stuff it with chocolate cream, jam and more.