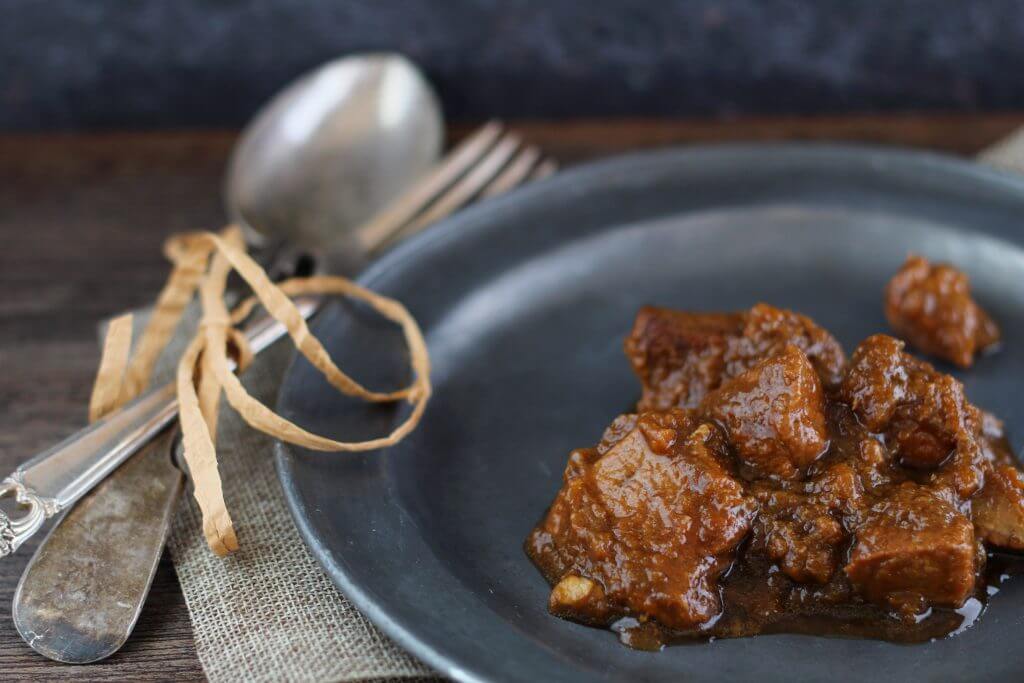 It's really really cold outside, of course it's ok, it's the coldest part of winter here and I also love cold weather.
I also love the nordic concept of "hygge", the good feeling of staying together with loved ones, spending quality time at home or in cozy places.
I think a hot, slow cooked stew is very "hygge" so I'm going to share this classic Irish recipe made with stout beer with you.
In this recipe I've used a classic Guinness as I had a couple of cans I had to get rid of but you can use any stout you like.
Mashed potatoes or turnips to match and/ or a classic soda bread to pick sauce up.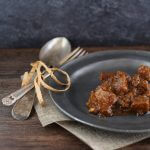 Irish stout beef stew.
2017-01-28 16:57:44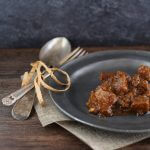 Serves 4
A hearty, hot, stout beer stew.
Ingredients
18 oz beef meat (shoulder) in cubes
3.5 oz minced bacon
1.7 oz butter
2 carrots
2 onions
3 tabsp flour
2 cans stout beer ( about 12 fl oz each)
salt & pepper to taste
fresh chopped parsley if you like
Instructions
Sautee bacon with butter and chopped onions and carrots.
When soft coat beef cubes with flour and let them sautee on each side.
Add a small amount of beer, let it evaporate then pour all the rest of the beer.
Cover with a lid and cook for about 2 hours on low fire.
Pay attention meat and sauce don't stick to the bottom of the pan.
Adjust salt and pepper.
If, at the end of the cooking, the sauce is still too liquid just keep the pan on fire without lid for a while.
Minutes before serving add chopped parsley if you like.
La Mora Romagnola https://www.lamoraromagnola.it/