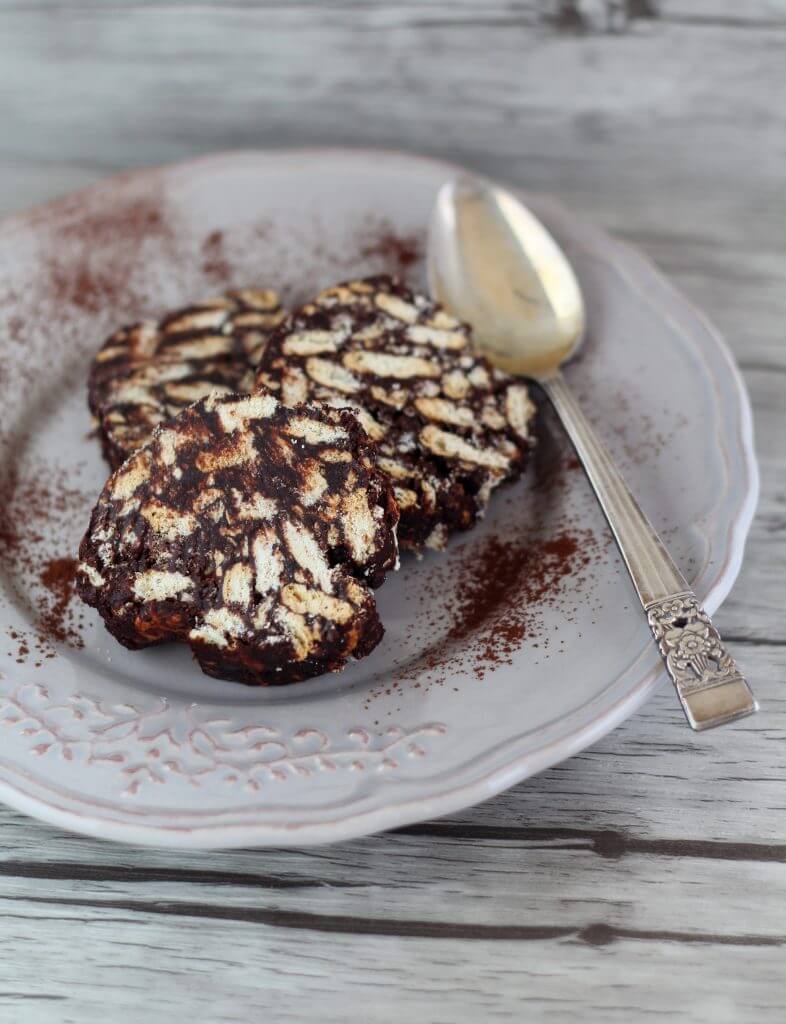 Hello world!
This is my first post using the plug-in Polylang.
It permits a multi-language website/ blog, it means you will find, from now on, blog posts in English only or Italian only if your browser is set on IT.
Step by step I'll put hands on every past post changing settings in order to please Google and SEO and to give my blog better chances to be seen worldwide.
To celebrate this small change ( but big, big work for me as everything has to be done by hand) I share with you a great classic of every child's birthday party in the '80 here in Italy: chocolate salami.
No bake, no moulds, just a bowl and thin foil.
I gave an adult twist to this dessert using a chocolate stout called Calix Niger from Birrificio dei Castelli instead of milk.
Of course you can use milk and serve it to children.
Beat sugar with butter untill fluffy, add cocoa and mix well. Add biscuits roughly crushed and mix again adding beer enough to hve a mixture that stick together when pressed. Pour the mixture on a tin foil, give it the shape of a salami and close the foil rolling this a little on a plain sourface to round it a bit. Store in fridge at least two hours before serving sliced.

Whipped cream is not mandatory but highly recommended 😀