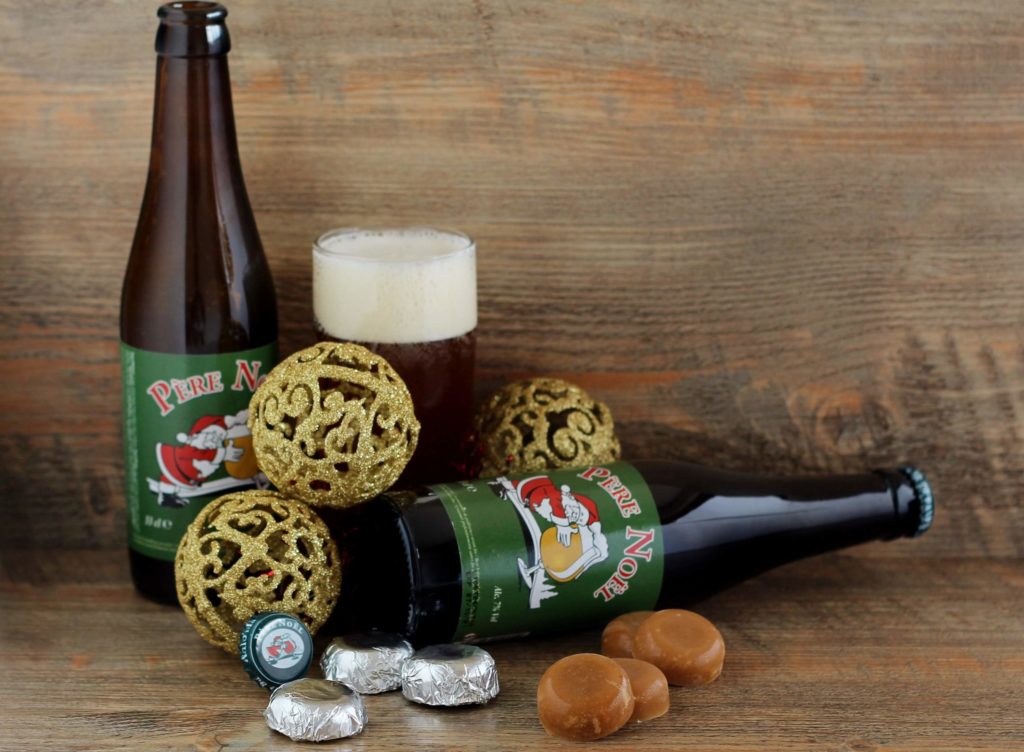 Hi everybody,
I'm here again to share with you a recipe I made for an Italian online beer shop: the Italian version of the recipe is on their blog but as always I want to be sure my English speaking readers can read it.
Beer toffees are a very very tasty treat and they are also really easy to make, just follow my directions!
For this recipe I used a Belgian Ale called Père Noël from De Ranke brewing but you can use the beer you like the most.
I come from a long week of (my son's) flu: this year flu hits pretty hard, he starded on monday evening with temperature and only ended on saturday; now he is weak and not energetic as usual, I don't know how will he survive the next whole week of school. 🙁
Because of it I missed SIGEP, I'm a little bit sad about it but I had the chance to bake a cheesecake and I was home when our bike assistence came to bring us our new bike (the old one, still under warranty, had problems since september and they couldn't fix them even after cheching the bike three times.
Now, after this long bike iatus, we are as fat as hell and from tomorrow we have to back in shape, no more cheesecakes and toffees, no more beer until Beer Attraction!
Now, let's come back to the recipe, as usual if ou try it let me know what do you think with a comment here or dropping a line on my Facebook page!
Put sugar and beer in a saucepan on medium fire, let the sugar melt without touching it. When the sugar is turned brown gold add butter and mix until the caramel doesn't stick to saucepan's sides when you scrap it.

The more you keep toffee on fire the harder will be when cooled out instead of being sticky. To know when it has the texture you want keep a glass of cold water near you and pour a drop of toffee in the water when you think it might be ready: if the drop melts it's too early, if it's sticky but too soft wait few more minutes, if it's gummy sticky it's ok, if it's even harder you'll have hard candies ( they will last longer).

When your toffee is ready pour into silicone moulds for candies, let them cool before removing them.

To preserve toffee wrap them into tin foil as you see in photos.