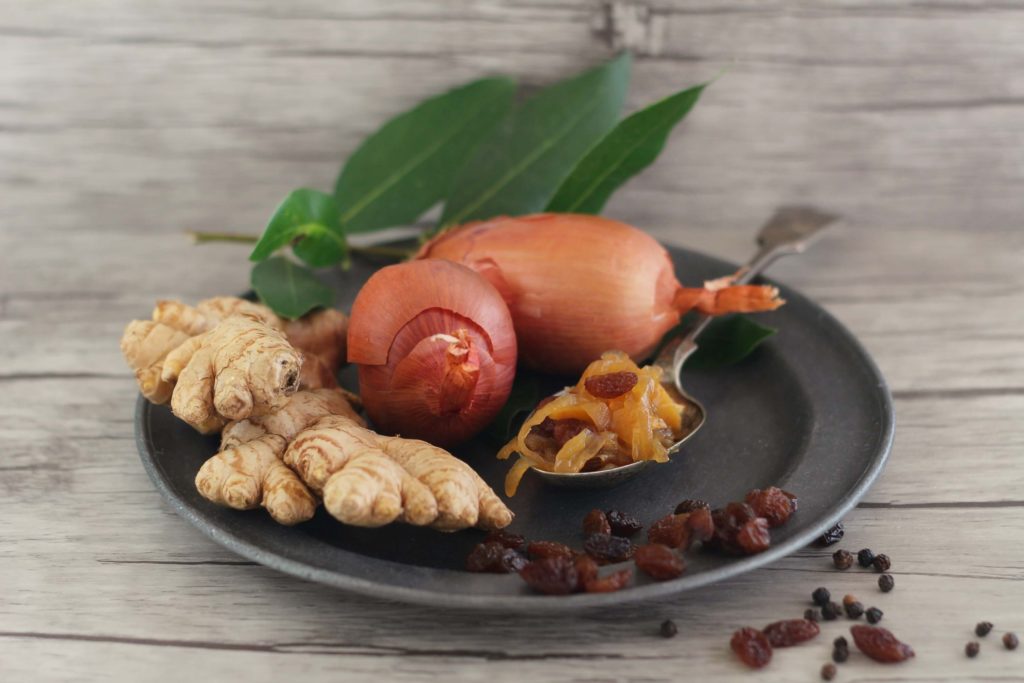 Hi everyone,
this is my "middle holidays" post, it has been writen earlier as at the moment I'm probably laying on a sofa claiming I've eaten too much.
But I had to give you this recipe as it's perfect for a cheese platem with boiled meat or grilled white meat; don't you have at least one of these on your New year's Eve's table?
You can give it as a present too if you still have to make some presents.
Any New Year's resolutions out there?
Mine are the same since 1982 I think so I'm not very compelled to accomplish them in 2018, anyway the new year will bring me a new home and a big relocation so I want to make some deep decluttering.
How many things, new or almost new, you have at home unused and untouched?
I have so many I make regoular trips to Mercatopoli, sort of permanent flea market where you can sell your old but still good clothes and objects of any kind.
I sometimes find also nice cookbooks I don't have and I spend all I've earned so far. 😀
By the way, have you seen my cookbook's bookshelf?
Take a look here if you didn't on my Facebook page!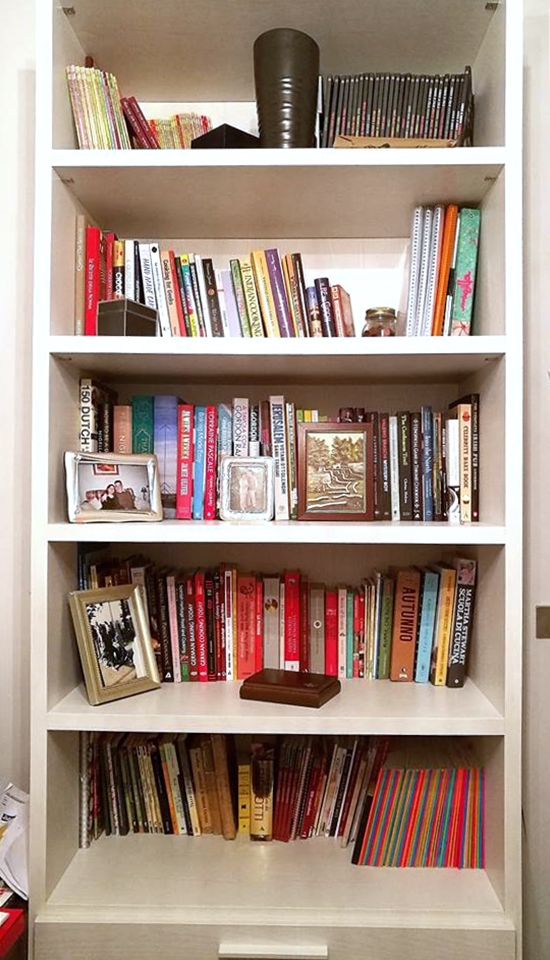 Maybe I should make some closer photos to show you titles.
Next time! 🙂
Now I have to rest because I have a nice flu (just few days before Christmas of course) and I have to make errands anyway. 🙁
Slice onions as thin as possible, put them in a saucepan with peeled and minced ginger, bayleaves, black pepper, sugar and raisins. Add wine, a drizzle of oil and a pinch of salt.

Put the saucepan on medium fire, cook for about 30 minutes mixing now and then, you should end with a thick and caramelized compote.

Remove bayleaves and let it cool, serve room temperature, you can keep it in the fridge for about 3-4 days.

If you want to can the compote pour it straight from fire into sterilized jars, close lids and put them upside down. Keep them upside down until cool. If the lid still make sound when pressed put the jars in a cold water pan, all covered with water; bring it to a boil and boil until the lids make click no more. Let them cool into the water.