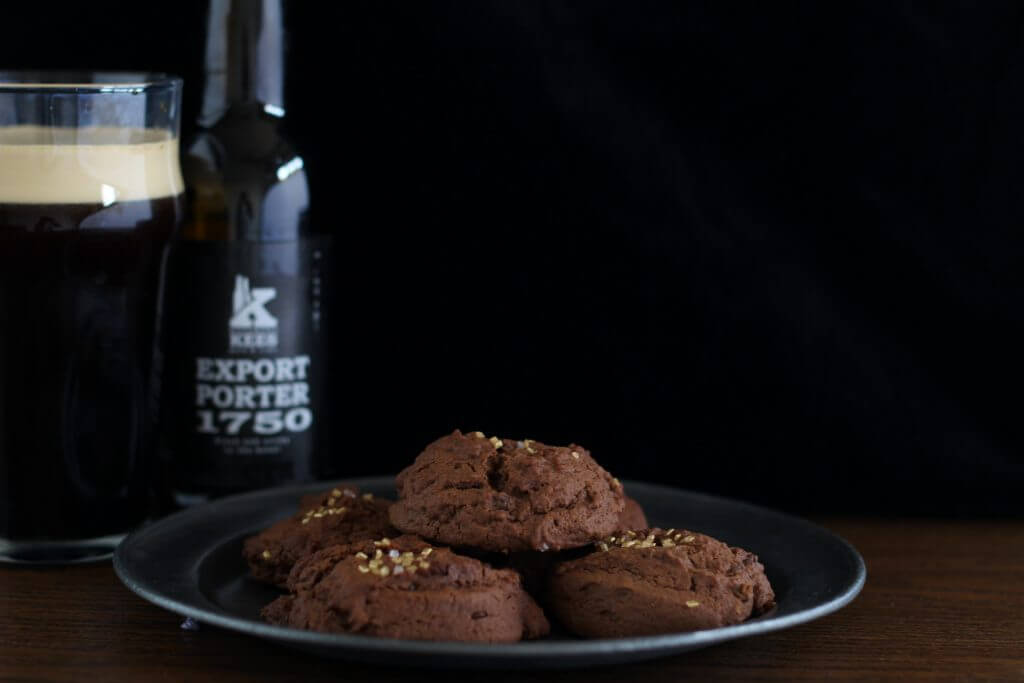 With this recipe I'm going to start my collaboration with Cantina della Birra, an online beer shop packed with great beers, from classic Pils to strong Porters.
As you may have learned following my blog I'm a beer lover; I'm always in when it comes to try new brews and I'm so lucky as I can do it through Cantina della Birra.
This recipe looks at Christmas, how many want to make homemade presents for friends and colleagues every year?
With those cookies you can both please sweet cravers and beer fans at once, they are easy, can be stored for over a week, they taste of Christmas as the beer used, an Export Porter 1750 from Dutch brewery Kees has a strong flavour of coffee and cocoa and dark malt and I accentuated those flavours with cinnamon.
This recipe in Italian is an exclusive for Cantina della Birra but they let me put the English version here on blog so be thankful and go to bake!
Porter beer & chocolate cookies
2017-01-29 13:08:28
Serves 6
Porter beer & chocolate cookies
Ingredients
5.3 oz raw brown sugar
4.2 oz butter
6 oz pastry flour
4.4 oz strong flour
0.7 oz dutch cocoa
2.5 oz dark chocolate drops
5.2 oz Export Porter 1750
1 yolk
1 teasp baking powder
1 teasp baking soda
1/2 teasp ground cinnamon
1/2 teasp Kosher salt
Smoked salt ( also known as Viking salt) flakes
Instructions
Beat sugar with butter untill creamy, add yolk, beer and beat again.
Add, while mixing by hand or blender, flours, cocoa, cinnamon, baking powder, baking soda and Kosher salt.
Add, at least, chocolate drops, mix and put spoonful of the dough on a baking tray lined with parchment.
Keep them well separated each other and add some smoked salt flakes on each cookie.
Bake in pre heated oven at 300°F for 10-15 minutes.
Let them cook on a tray, they still be soft when you'll take them from the oven so don't touch them untill cool.
They are better from the day after.
La Mora Romagnola https://www.lamoraromagnola.it/