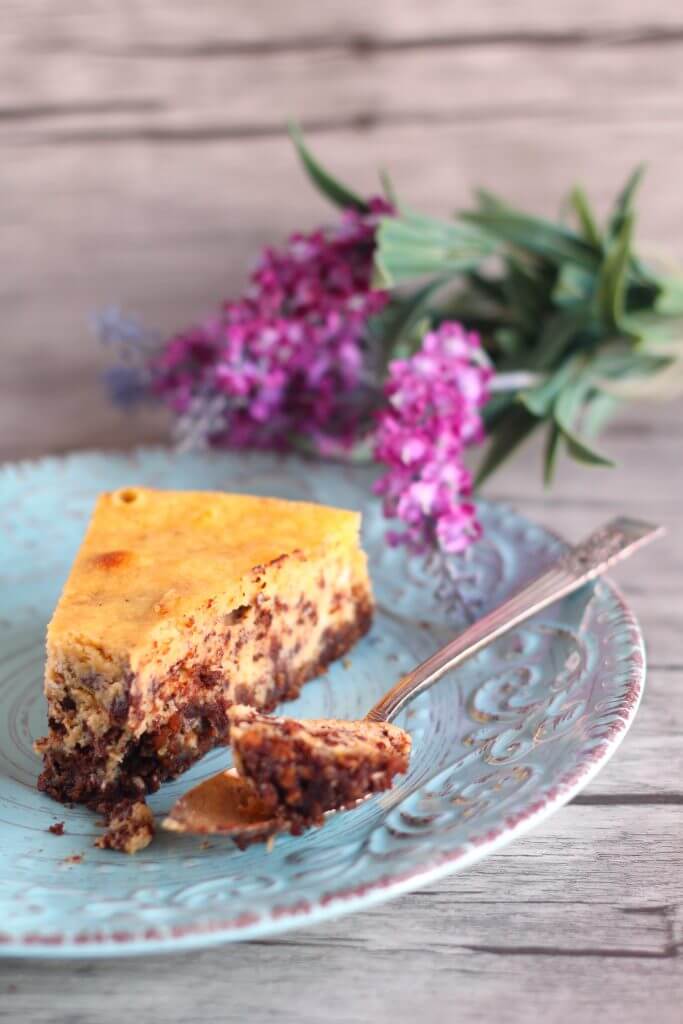 This dessert comes from " How to be a domestic goddess" by Nigella Lawson; the book comes from one of my bargains on Amazon: used books for less than 7 euros shipping included, usually from U.K.
Conditions are almost always perfect (if not it's specified) and I can stuff my bookshelves with expensive hardcover cookbooks saving a lot of money.
Sooner or later I have to post a photo of my bookcase. 🙂
I have four more books on their way, the one I'm wainting the most is this:

Be ready to see many beer related recipes!
Oh well you already can see them on this blog…
Nigella says to bake this cake bain- marie but I found the cake, this way, too moist to be nice: let's bake this the classic way.
Crush biscuits and mix them with butter. Cover the bottom of a tin of about 8/ 10 inches and stick in fridge.

Beat cream cheese untill fluffy, add caster sugar and beat again. Add eggs and yolks one by one still beating then pour in sour cream and lime juice, mix well.

Pour the cream in the tin, add spoonful of melted chocolate and swirl a little with a fork to marblelized the cake.

Bake at 356°F for about 25 minutes or untill the cake is slightly golden on the edges.

Serve it room temperature or cold, store in fridge.