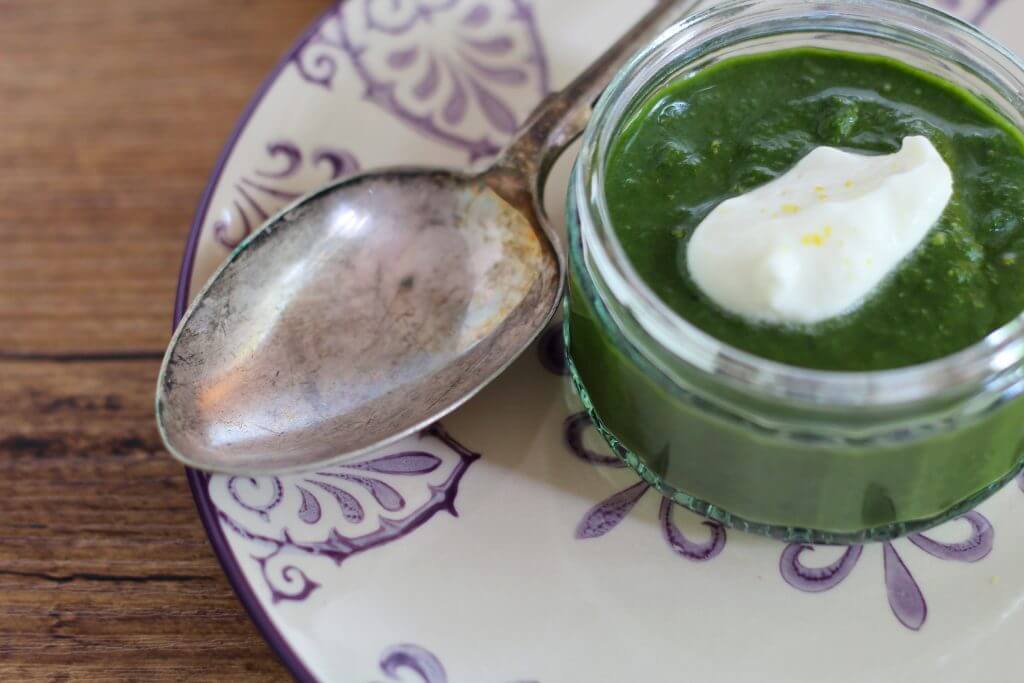 I've been a guest of a new food school both for profesionists and amateurs called Gambero Rosso Città del Gusto in Cesena.
I've chosen a lesson about vegetarian cooking given by Pier Giorgio Parini ( can't find an English page about him) a Michelin starred chef born and raised in Romagna.
I've learned how to cook vegetables in such a tasty way…
A way the vegetables I cook at home don't usually have; on the other hand I don't own a Michelis star! 😀
I want to share with you what I've learned; of course it can't be the same of a lesson face to face with a chef who teaches you step by step but I think you're going to love what I'm posting today.
I want to post his dish too here, he garnished it with sauteed asparagus and radishes.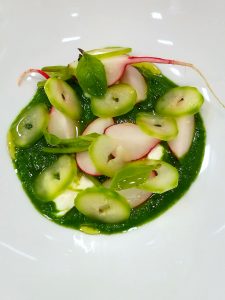 Originally this recipe was made with squacquerone cheese, a cheese made in Romagna but you can do the same with stracchino, which is a similar cheese more common and known abroad.
The quantity of stracchino mousse is quite abundant for the spinach cream but if you equip yourself with some good toasted bread you won't regret it.
Sautee cleaned spinach in a pan with olive oil, garlic and salt. When cooked remove garlic and blend spinach in a mixer with as much as needed cold water to have a smooth cream.

In a tall glass blend with a mixer stracchino cheese with a couple of hot water spoons. Keep on blending adding oil little by little and, if needed, more hot water. The cream could become granulose but it's not a problem, keep on blending untill it's fluffy ( you will need 3-4 tabsp oil, no more).

When the spinach cream is at room temperature put it in a dish, add teaspoons of cheese mousse and, if you like, radish and/ or asparagus. I added only a hint of lemon zest, I liked it.