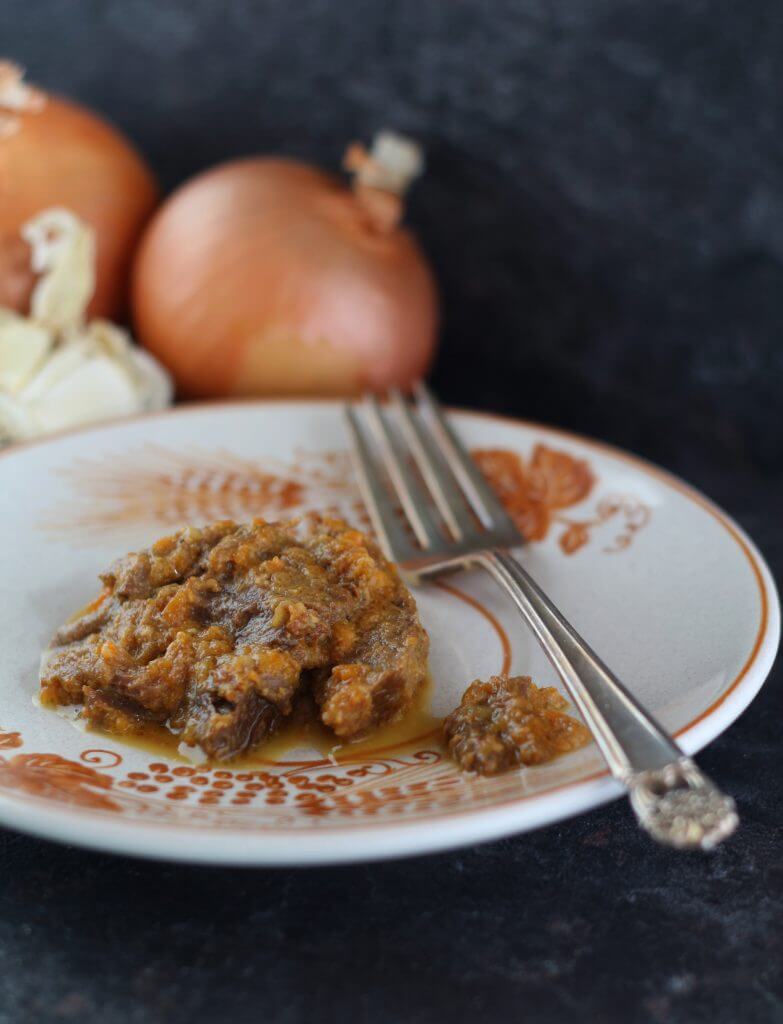 This stew doesn't come from California but from the man who is considered the father of the Italian cooking, Pellegrino Artusi.
He was born in Forlimpopoli, a small city near Forlì, in the heart of Romagna; Forlimpopoli is also home of my best friend and I sometimes hang around when there is the big feast called Festa Artusiana dedicated to him.
It's very simple, made with cheap ingredients but it turns out nourishing and tasty.
I served it for Christmas lunch but I had no time to post it before; everybody liked it a lot with a good spoonfull of mashed potatoes.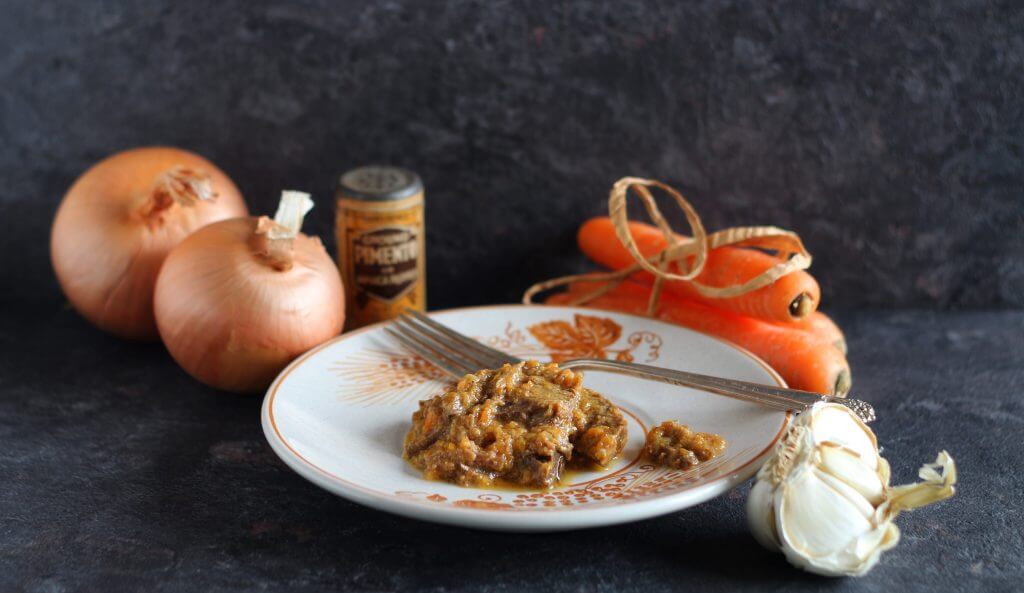 California style beef stew.
2017-02-08 22:42:53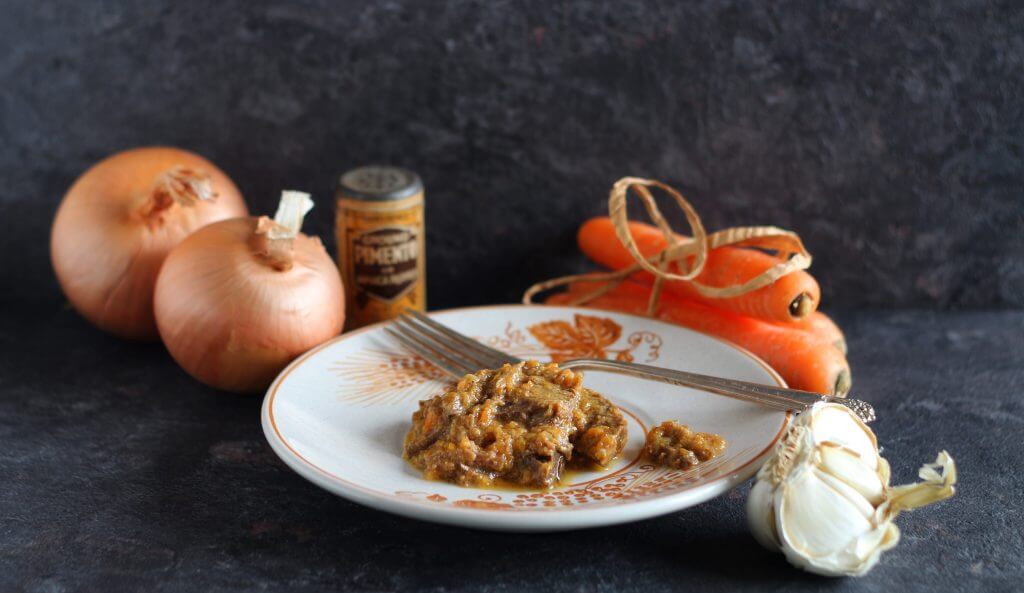 Serves 4
A nourishing second dish.
Ingredients
25 oz lean beef in one piece
1.7 oz butter
1 cup milk cream
1 cup water
1-2 tabsp strong vinegar
1 white onion
1 big carrot
sal t& pepper to taste
Instructions
Sauteè meat in a pan with butter and chopped onion and carrots.
When the meat is gold add vinegar, let it evaporate then add water and cream.
Let it cook un low fire for about three hours, if liquid isn't enough add a little water.
When meat is cold slice it and serve re-heated with the blended sauce.
Adapted from La scienza in cucina e l'arte di mangiar bene
Adapted from La scienza in cucina e l'arte di mangiar bene
La Mora Romagnola https://www.lamoraromagnola.it/