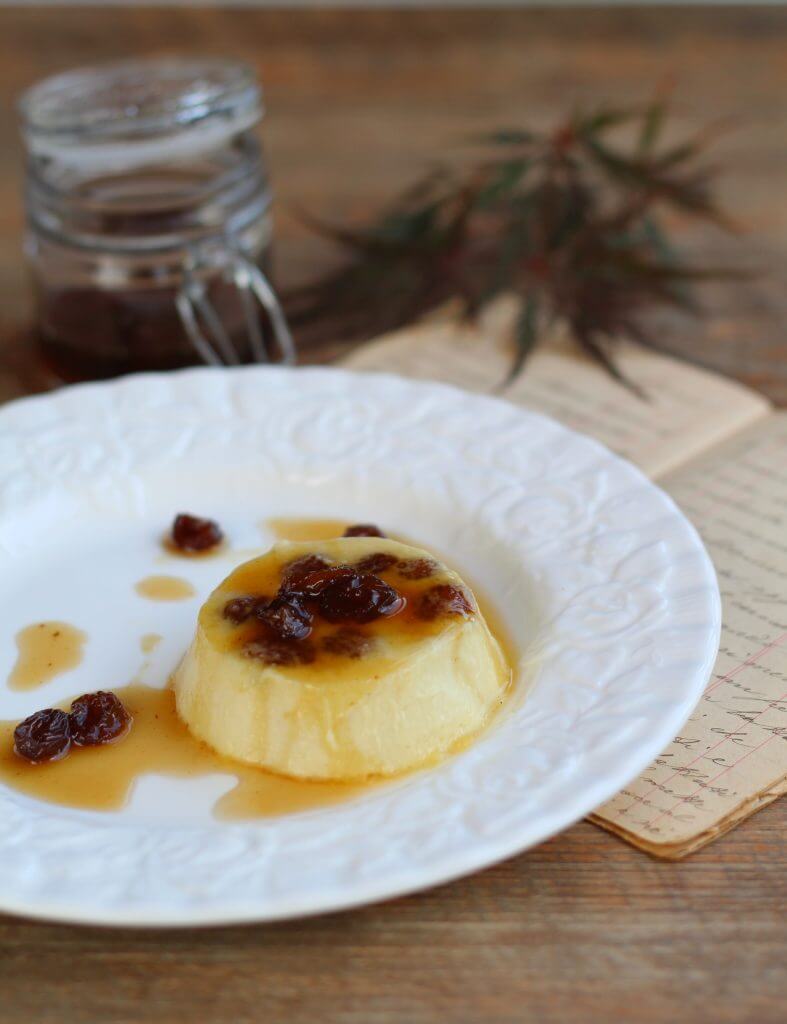 This dessert has been made almost a year ago.
I've been so uncertain about posting it or not: the flan is lovely but nor me neither my tablemates liked the sauce it's has been served with.
The sauce comes along with the recipe on the Jamie magazine Italian edition (now closed, it's a pity as it was the only magazine I kept on buying) but it's too sharp.
To post or not to post then? I've decided at least to post this flan recipe but to give some suggestions about sauces you can add far better than the original one (made of raisins and rhum).
Last info: the plugin I use to put recipe cards on posts is no longer working, at the moment I'm just writing the recipe inside the post while I study the new plugin.
You never stop learning (and cursing I have to say as I have no time at all at the moment to do this
Mix milk and coconut milk plus evaporated and condensed milk and vanilla seeds and let it cook in a sauceapan untill it's hot but not boiling.
Whisk eggs in a bowl, add hot milk little by little always whiskying untill combined.
Put this custard in 6 ramekins ( about 4 oz. each), pay attention to not fill them completely, put ramekins in a casserole and fill it with boiling water halfway up the top of ramekins.
Cover the casserole with tin foil and bake in preheated oven to 350°F for about 1 hour.
Remove ramekins from water and allow to cool then refrigerate for 2 or 3 hours before serving.
You can previously coat ramekins with caramel then serve them caramel side up or you can serve them with strawberry compote or fresh fruit.