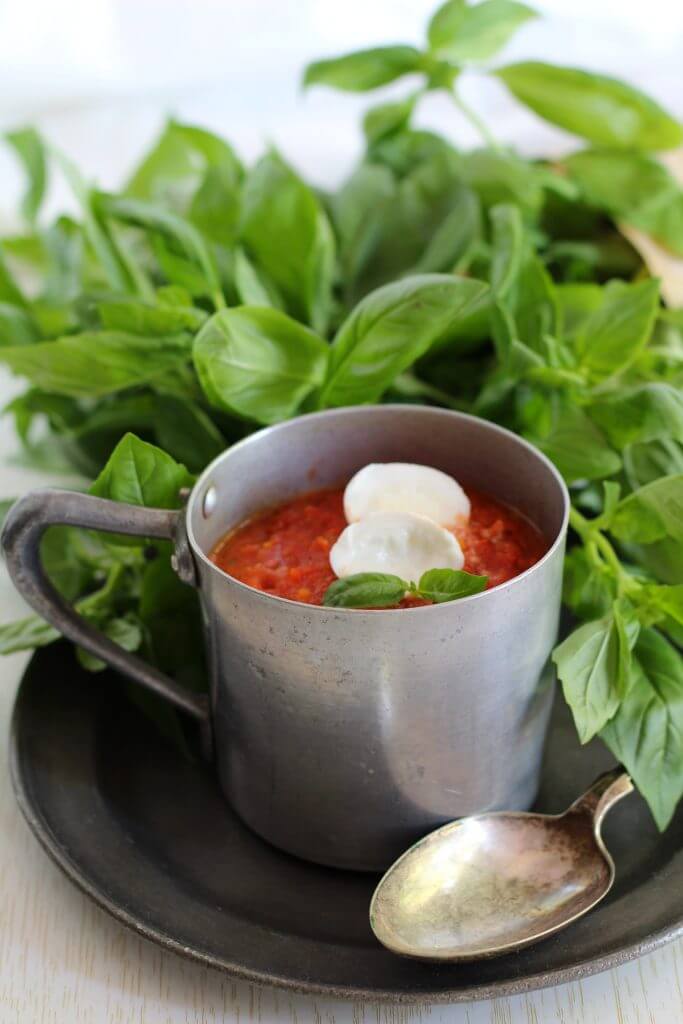 The first thing I have to do, posting this recipe, is a disclaimer: this recipe comes from the magazine Jamie, Italian issue, it's good and the soup turns out great BUT for me and all the Italians out there this is and always will be a tomato sauce to season a rich plate of pasta and not something you eat with a spoon.
I'm a mum to a 6 y.o. boy who drinks tomato sauce from the can, you must admit eating it with a spoon is an upgrade then I've tried this soup.
If you eat it as a soup it's nice with some slices of mozzarella cheese; keep the soup warm and the mozzarella fresh and you'll have summer in your plate.
Yesterday we had a dinner (delayed because we are all very busy at the moment) to celebrate my sister's birthday: I've tried to make it the way to reach her taste (that is completely different from mine) and she and all the others enjoyed it a lot and I'm really glad, very glad also because now I have two new recipes to post, I took the pictures this morning, the only morning in this sunny July I need to turn on all the lights at home because it was as cloudy as in November.
I think I'll bring my laptop on holidays , hubby says I'm crazy, we'll see who is right. 😀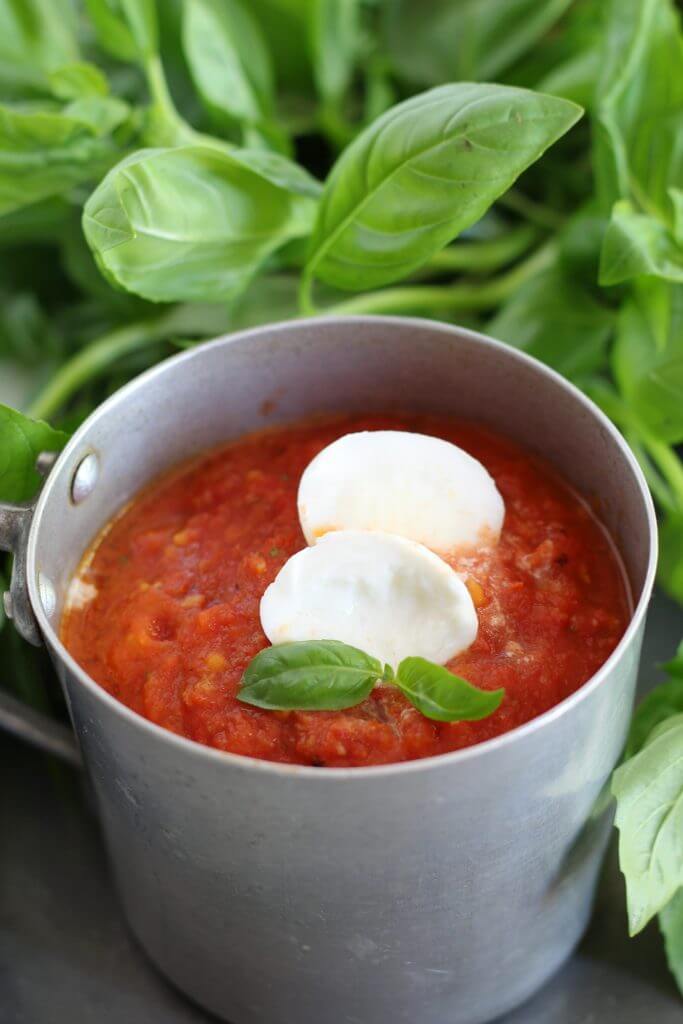 Roasted tomato soup.
2017-02-12 14:02:36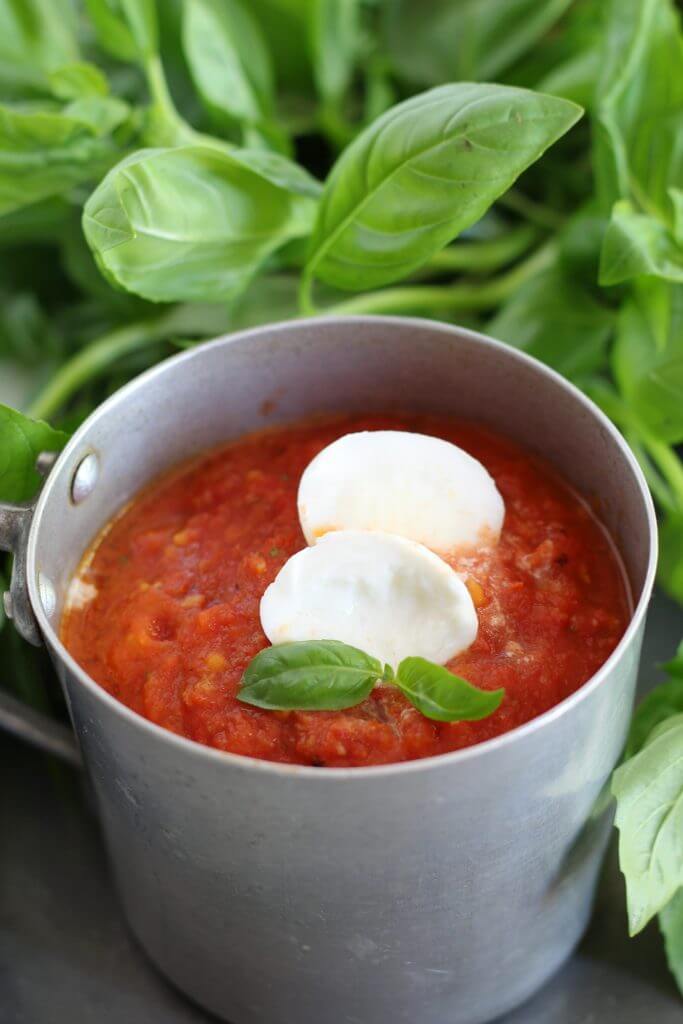 Serves 4
A great classic made with the ripest tomatoes.
Ingredients
53 oz ripe tomatoes
1/2 garlic head
salt & pepper to taste
olive oil
some mozzarella cheese cherries or slices
fresh basil
bread croutons
Instructions
Preheat oven at 392°F and put in a baking tray the peeled garlic and tomatoes opened in half ( or cut in quarters if big) and season them with olive oil, salt and pepper.
Let roast untill tomatoes are slightly burnt on edges and soft.
Pour tomatoes and garlic and all the water in the tray inside a blender, blend untill you have a cream.
Serve the soup warm or hot with fresh basil, mozarella and bread croutons plus a drizzle of olive oil on top.
Notes
If you keep this soup on the stove for few minutes untill it becomes thicker you'll have a perfect tomato sauce for your pasta.
La Mora Romagnola https://www.lamoraromagnola.it/