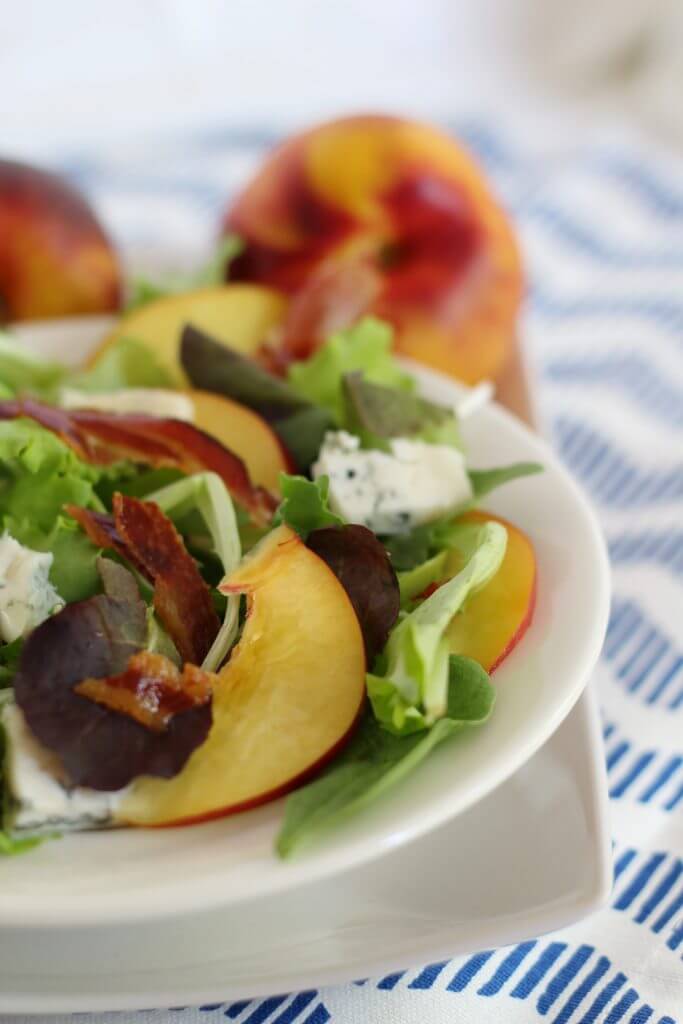 There are few things I hate more than long summer week ends at home, I count hours till monday and I keep myself busy with houseworks I can't stand like refrigerator cleaning and defrosting, pantry  cleaning and organizing.
I had the great idea to trim some of the chili plants I have on my balcony, I cut the dry hot lemon chilis from the plant, I deseeded them to keep seeds then, of course, I washed my hands carefully: after a day and half if I touch my tongue with a finger I can still taste a great spiciness.
Hot lemons are wonderful to see, long and bright yellow, they're not even the most spicy of my garden but I think I'll keep them all just for their colours!
Doing all those things  makes me feel nearer to my holidays but now it's time to work on this blog to post something new.
This salad pair unusual tastes, it's a summer thing because of peaches but due to bacon and blue cheese (gorgonzola cheese) I can't say it's light; hubby goes crazy for it, it's really easy and I'm quite sure you can surprise your guest with it!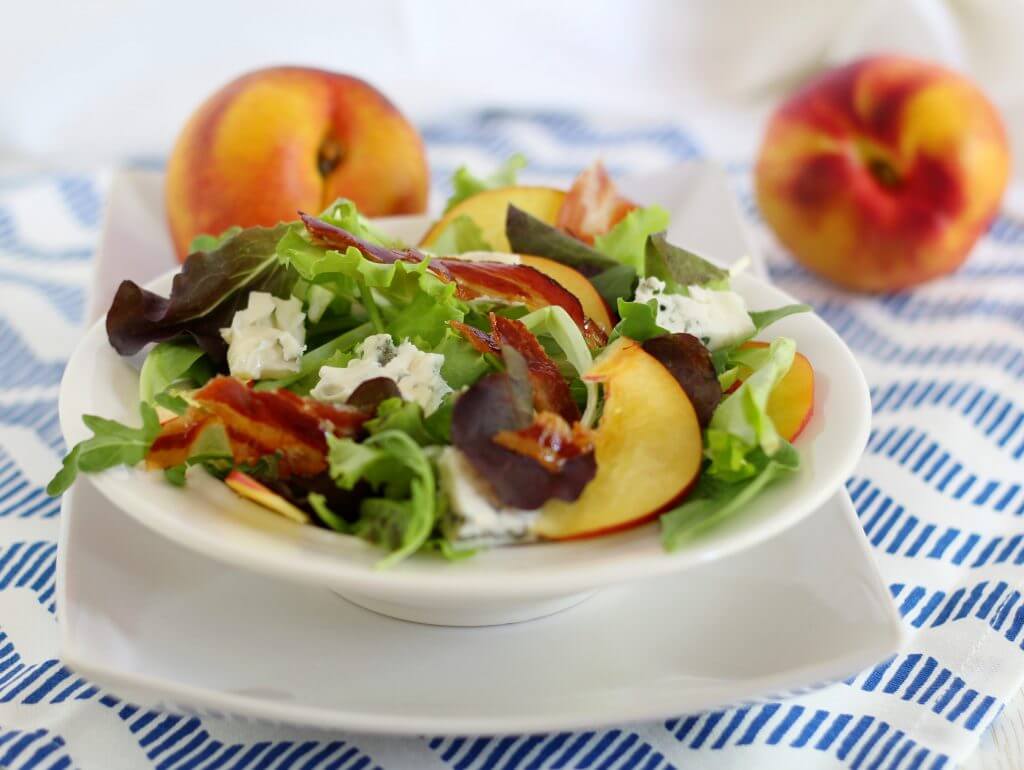 Bacon, peach and blue cheese salad.
2017-02-12 15:20:04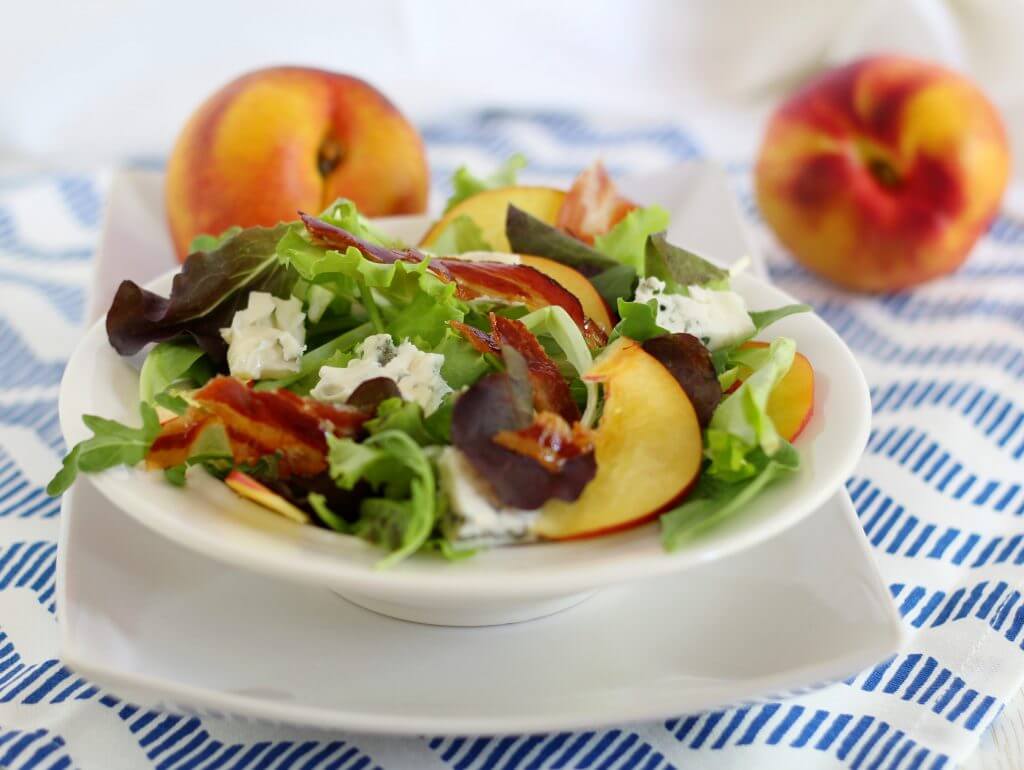 Serves 4
An unusual summer salad.
Ingredients
1 head lettuce like romaine or gentilina
2 nectarines
8 bacon slices
7 oz gorgonzola/ blue cheese
olive oil
salt & pepper
Instructions
Wash and drain salad, season it with oil, salt and pepper.
Fry bacon in a pan till crunchy and let it cold on kitchen paper, then crush it in pieces.
Cut the peaches in thin slices and cut the blue cheese in cubes (if it's too soft use a teaspoon to make small pieces).
Add bacon, peaches and cheese to the salad, mix well and serve.
La Mora Romagnola https://www.lamoraromagnola.it/