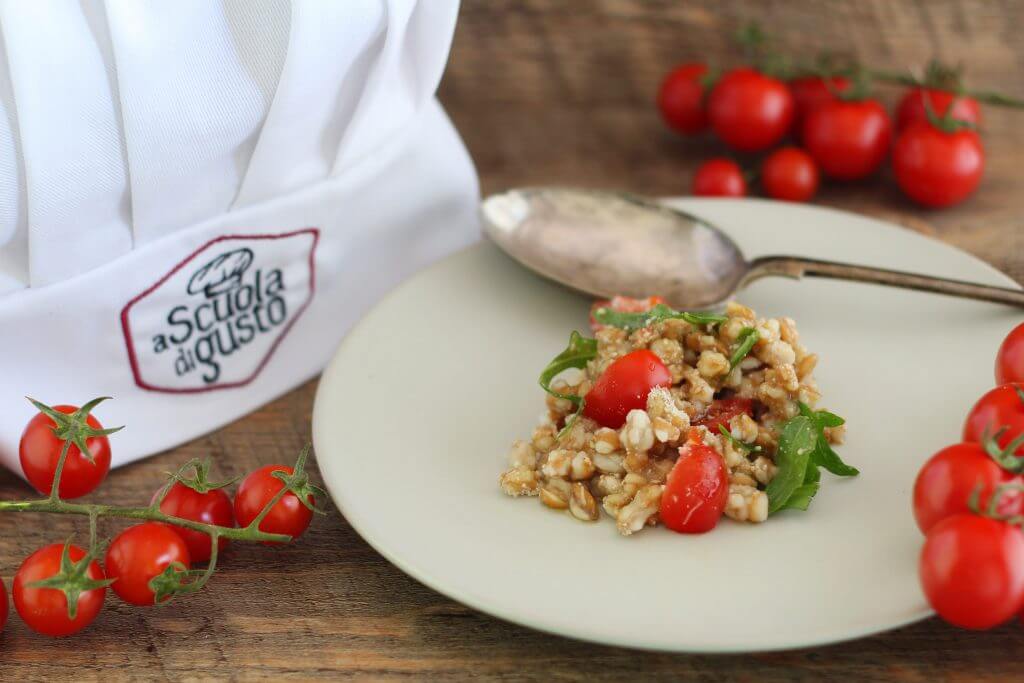 Hot summer, nasty summer.
I have a lot of issues, hubby had a work incident and can't work so I have to work for both.
No time for cooking, no time for writing.
I'm only posting what I have settled in the past months.
I hope holidays and then fall will close this awful period.
This recipe is easy and part of our standard summer weekmeals, I' ve tried this for the first time years ago in a bistro in Santarcangelo called Ottavino.
A place I still recommend as it's lovely and you can eat and drink well.
You can easily make a vegan version of this dish avoiding Parmesan, it's refreshing and you can make it for a crowd for your best summer parties.
Mix cold spelt with grated Parmesan, olive oil, balsamic vinegar. Add salt and pepper to taste. Add cherry tomatoes cut in four and chopped arugula. Mix again and serve or keep refrigerated.
If you have to make it more than 1 hour in advance don't add vegetables untill you're going to serve the salad, you can keep the seasoned spelt in fridge since the day before.