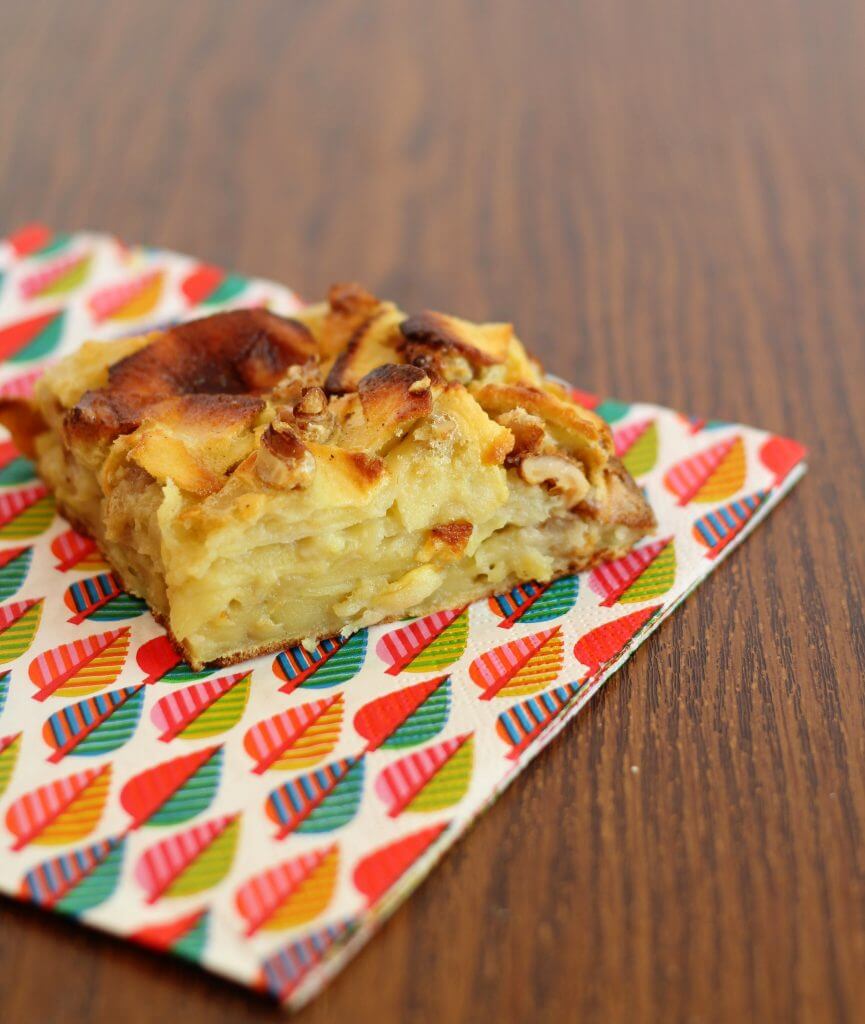 It's autumn!!
At last.
Autumn means, among other things, apple pies.
Apple pies are fragrant, simple, comforting; they smell of home, nest, of slow breakfasts and of afternoon made of chats.
They are so easy you can make them even if you have children around and, if you chooese th right recipe, they can be light enough not to ruin your diet.
Cinnamon is, of course, the queen of the spices when we talk of apples but, I must admit, I CAN'T STAND it ( I know, I know, I can hear the reproach) so I usually just add vanilla beans from Thaiti pods which I prefer to Bourbon pods as the taste is more delicate and less pungent.
Often I add a bunch of walnuts because, according to me, walnuts and apples are heaven together.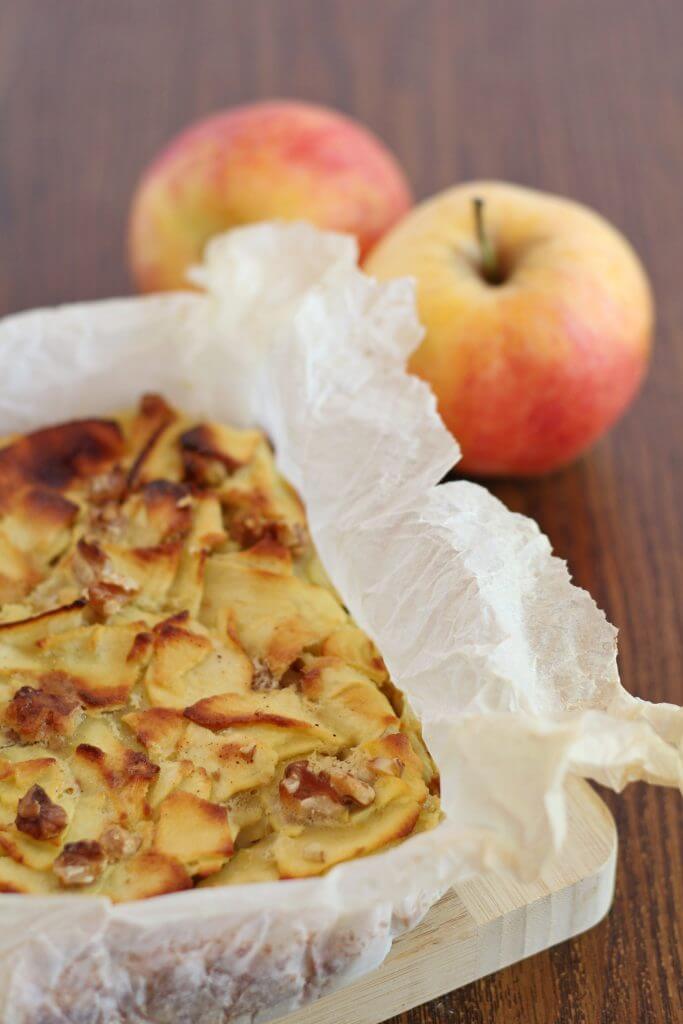 Light apple squares
2017-02-04 20:07:43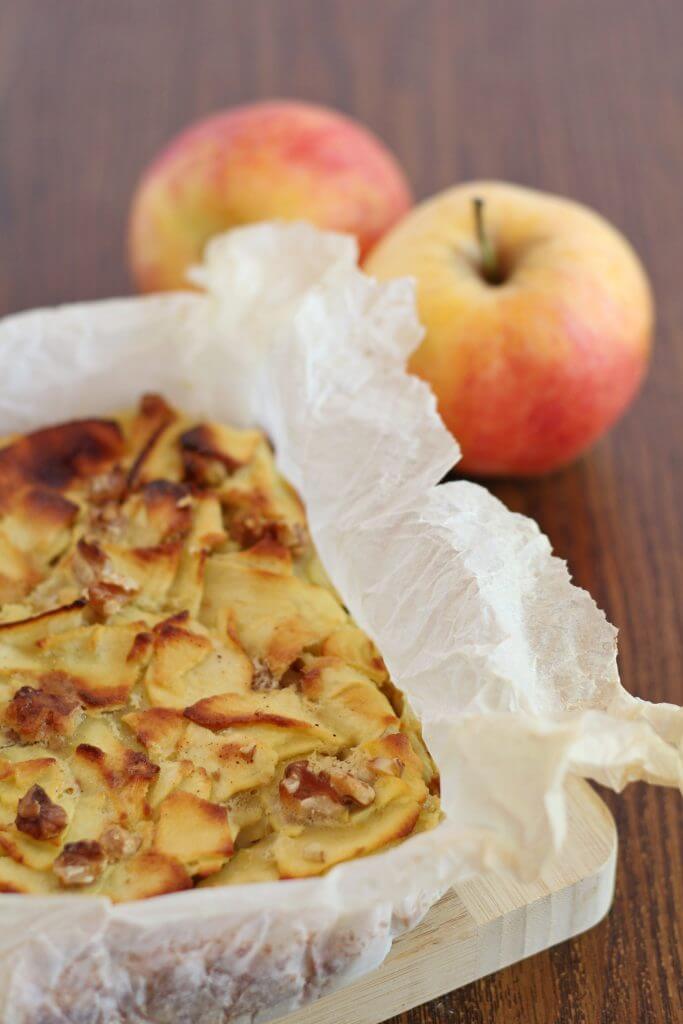 Serves 6
Soft and light apple squares without butter or fats.
Ingredients
35 oz apples peeled and cored
5.6 oz plain flour
4.2 oz sugar
1 oz walnuts, chopped
4 eggs
3 cups skimmed milk
1/2 lemon
1/4 vanilla pod
1 pinch salt
Instructions
Cut apples in thin slices, put them in a bowl and cover with lemon juice to avoid blacken.
In a bowl put eggs, zest from the lemon, sugar (except for a couple of spoons), vanilla seeds from the pod, the salt pinch and sifted flour.
Pour milk little by little.
Beat untill you have a fluid batter, add apples and walnuts, cover a rectangular pan about 8 X 11 inches with a baking sheet, pour the batter and sprinkle with the sugar you kept aside.
Bake at 392°F for about one hour, wait untill cold before cutting it in squares.
La Mora Romagnola https://www.lamoraromagnola.it/