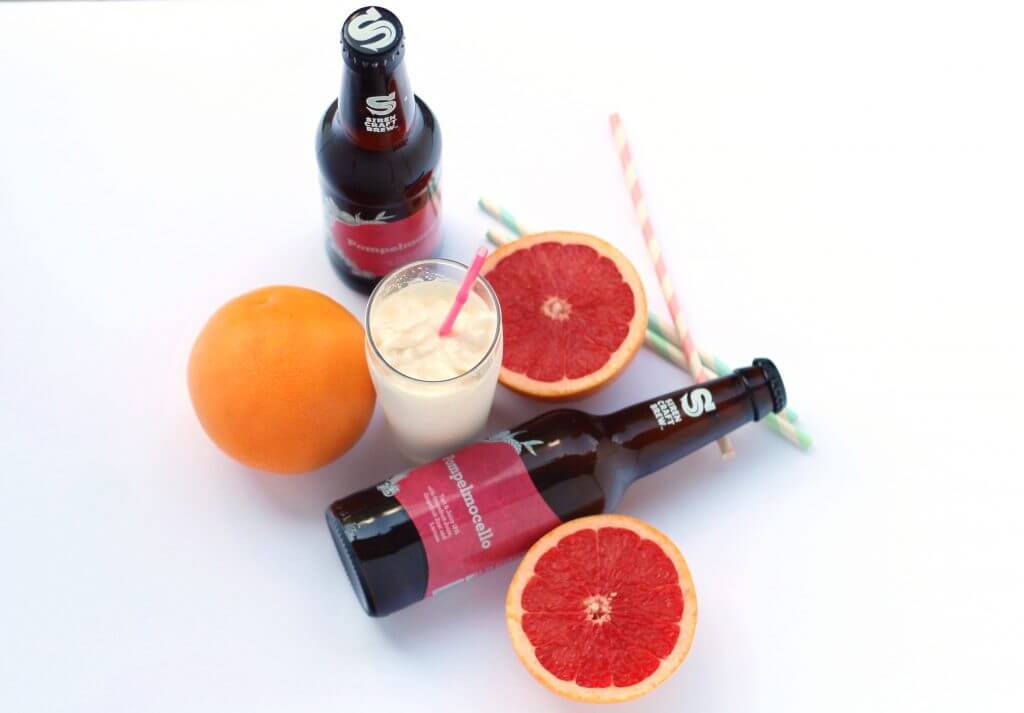 This is another recipe I created for Cantina della Birra, a shop online dedicated to beers of every kind and nation.
As their blog is in Italian only I'm free to share on mine the recipe in English.
English is the brewery from where the beer I used comes from: Siren Craft Brew, Berkshire.
Pompelmocello is a great IPA, perfect for summer, so I decided to enjoy it into a fresh sherbet, the perfect dessert for a summer dinner.
I made a small amount as it was a true experiment, my first sherbet and I don't have any ice- cream machine or sorbet maker but I can assure you you can make it by hand with no great effort.
I must also say you can use any kind of beer you like even if I think fruit or juicy beers work better.
I hope you'll enjoy this recipe!
Put in a pan water ans sugar, bring to a boil untill sugar is dissolved. Let it cool then add beer and mix.

Beat egg whites with a pinch of salt untill fluffy then add the sugar syrup and mix well. Put the bowl in freezer, every 20- 30 minutes mix the sherbet. At first you'll see whites on top and syrup at the bottom of the bowl, don't give up, keep on mixing every now and then and in 4-5 hours you'll have your sherbet.
The sherbet could be stored in freezer up to a month but before serving it you have to cream it again: take it off the freezer few minutes in advance and when it's soft enough mix it untill creamy again.
Want more beer recipes?
At the bottom, between related post, you'll find a couple more and even more in the recipe index. 🙂