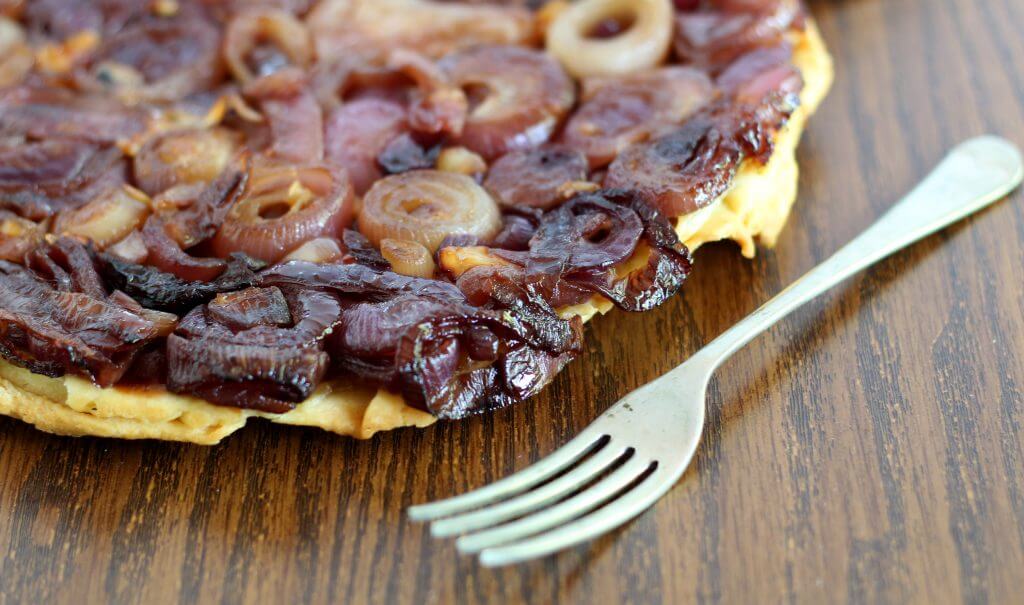 As you may know if you follow me steadily I love mixing different cooking cultures, using different spices not common in Italian cooking.
This way to interpret food comes from my university years in Rimini: I used to live with a lot of people from different places from guys from South of Italy to frieds from England, Greece and even a boy half Venezuelan half from Sicily.
Meal time was a funny mix of dolmades, tagliatelle and Marmite.
I had a lot of lovely memories, we used to live in a small home on the Rimini canal, in Borgo San Giuliano, famous hometown of Federico Fellini and famous for the beautiful graffiti on the walls of the houses; I remember Timos grilling mullets in the garden, David bringing us sundried tomatoes covered in oil pressed with a stone from the sea to give saltyness and biscuits with a secret ingredients, Becky solving all my sadness or exam stress with huge cups of tea og wine glasses.
This time I didn't go so far from Italian cooking but I had this wish to make the French masterpiece called tarte tatin, the upsidedown cake  with caramelized apples; unluckly at the moment apples are't at their best and caramelized ones are more of an autumn thing for me so I've changed the cake in a salty tart using sweet red onions.
To make this tart more tasty I've added French cheese between caramelized onions and brisèe dough.
I've used Brie but you can use any dry cheese (wet cheeses like, for instance, mozzarella cheese would soak dough).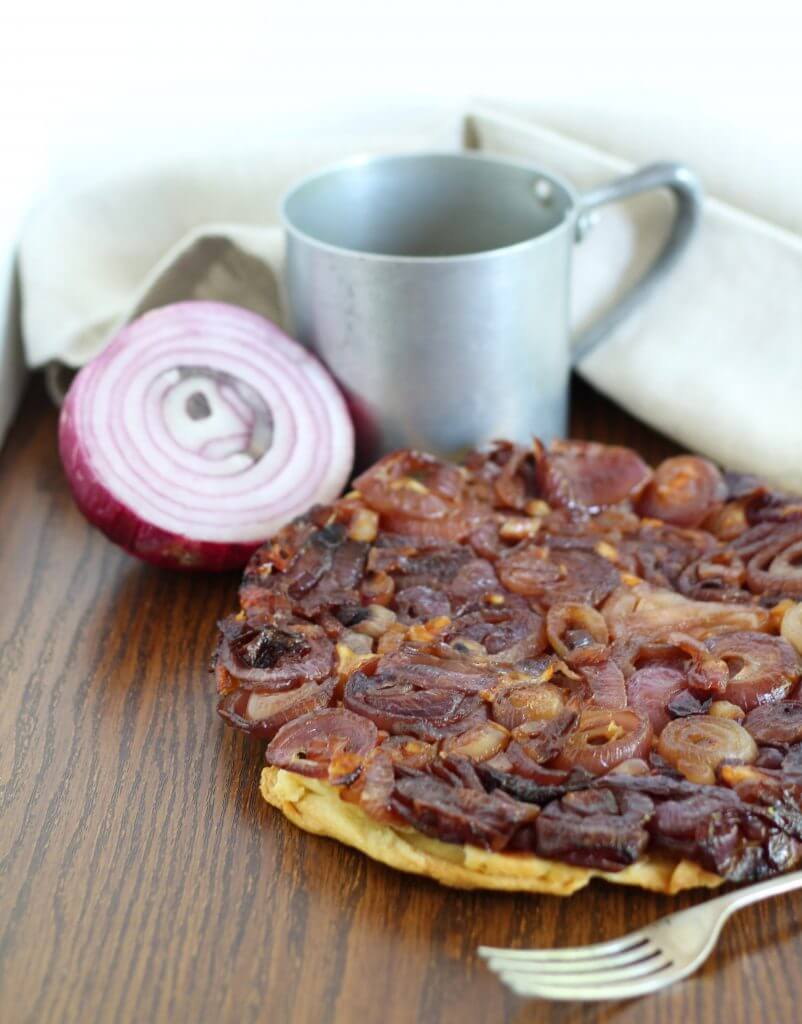 Salty tarte tatin with red onions.
2017-02-12 15:37:07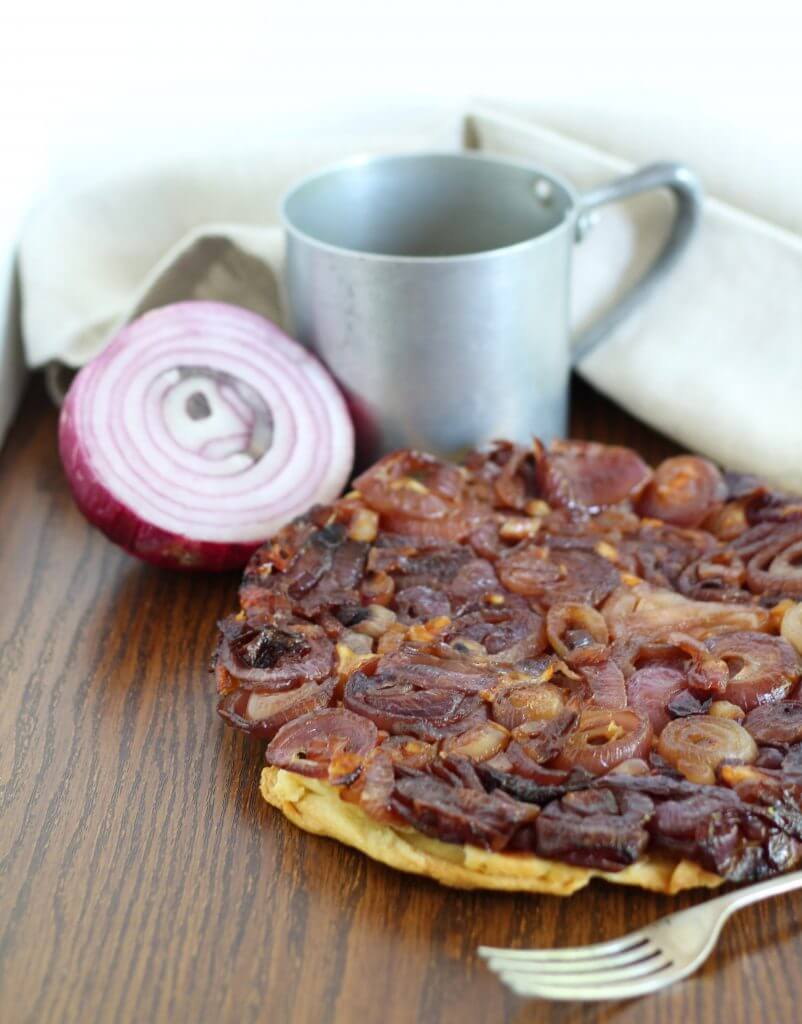 Serves 4
A salty version of the famous tarte tatin.
For the brisèe
7 oz all purpose flour
3.5 oz cold butter
1.7 oz cold water
1 pinch salt
For the filling
6 medium sweet red onions
3 oz French cheese like Brie or any other kind
2 tabsp butter
3 tabsp caster sugar
2 tabsp apple vinegar
salt & pepper to taste
Instructions
Mix flour and butter with salt untill you have a crumbly dough.
Add water and knead untill you have a ball of dough, cover it with cling film and let it rest for 30 minutes.
Finely slice the onions and sautèe them with butter in a pan.
They just have to become translucent, not brown.
Add salt and pepper then 2 of the 3 sugar spoons and all the vinegar.
Rise the flame a little and let the onion caramelize.
In a 10 inches round pan pour the last sugar spoon then all the onions spreading them evenly.
Put sliced Brie on the onions then spread the dough in a thin layer and cover the filling.
Bake in hot oven at 356°F untill the dough turn out gold.
Remove the tart from the oven and turn it upsidedown on a dish: if you wait the caramell will stick to the pan and it will be way more difficult.
Serve warm or room temperature.
Notes
To help removing the tart I put a disk of waxed paper on the bottom of the pan.
La Mora Romagnola https://www.lamoraromagnola.it/