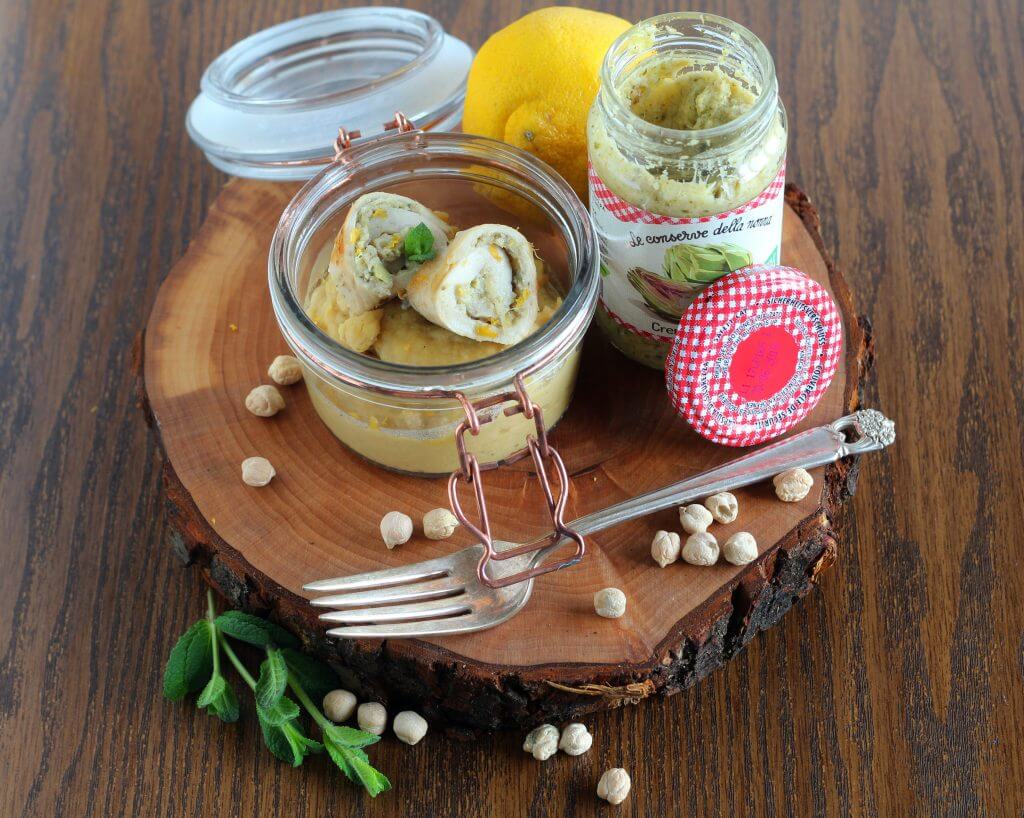 With this recipe I'm entering a contest about picnic food ideas "in a jar".
It's almost spring and it's the perfect contest to work on!
I'm not posting link and brands here as everything is in Italian but I want to share with you my recipe anyway.
This way I also improve my skills with this new recipe plugin: I have to say I hate it quite a lot. -.-
The hard truth is, after I almost splitted all my post in Itlian and English page, each with its own recipe card, I have to change all of these cards with another kind of plugin.
My blog isn't huge but it's a massive work to do anyway; as you have to submit ingredients and methods step by step.
Anyway… Let's start with this and go on Claudia.
The rolls you can see here are a claim of the incoming spring: fresh, tasty, aromatic.
You can make them in advance and bring them to a party or a picnic.
Spread every chicken slice with vegetable cream, roll them and secure with a toothpick.

Cook the chicken in a steamer or, if you don't have, on a grill. Let it cool before slicing the rolls in slices (less than 1 inch).

In a pan pour chickpeas with their water, bring to a boil with salt and pepper, when they are mushy add lemon zest and some chopped mint leaves.

Serve room temperature sliced rolls on the warm purée.