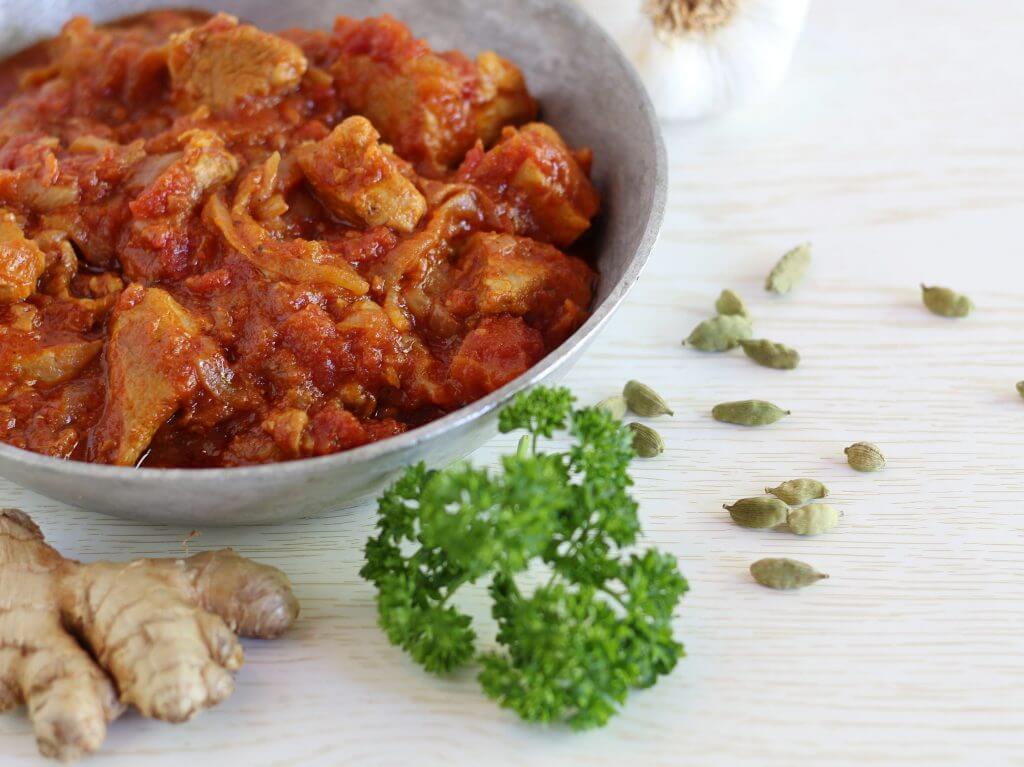 In this post I should tell you about my long search for berberè: in Italy nowadays you can find almost every kind of spice and exotic food but berberè seems to be fleeing.
I searched big supermarkets and small shops then I searched the web.
Of course I found it easily then I discovered shipping costs: higher than the cost of the spice.
After few more researches I a site with a good price but I had to order about 3.5 oz of berberè: if you have recipes with this spice mix write me as I think I'm not going to finish it any time soon! 😀
Zighinì could be made with lamb, beef or chicken and it is usually goes with injera, a typical flatbread but as you know we're on a low carb diet so I didn't make injera this time.
In the photo you see a beef zighinì.
Sautee in a pan with oil thin sliced onions with the garlic clove.

In another pan brown meat, chopped in cubes of about 1 inch in a little oil.

Add berberè to onions, then meat and mix well then add tomatoes.

Cook with a lid on low fire for about 2 hours and half adding some water if sauce become too thick.

Add a pinch of salt before the end of the cooking, serve hot.