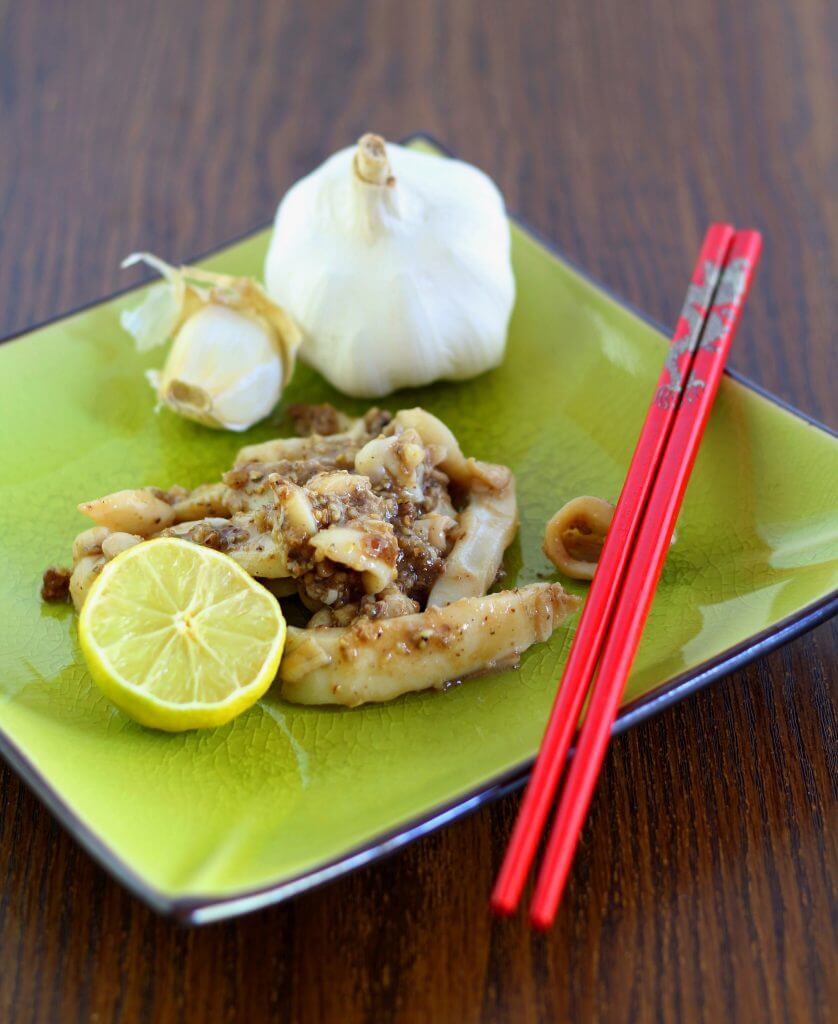 I'm back from Lucca comics & games, one of the biggest comics, games and cosplay fair in the world, I had so much fun and I met old friends walking about 10 miles a day.
I ended my long week end in Florence where I had a nice dinner with my blogger friend Berenice at The goose bistro, a cozy and lovely bistro in the heart of the city nex to the dome owned by a Scottish guy I know.
I had the chance to taste haggis, I liked it so much!
You can find a picture of it and of other dishes from The goose plus a lot of photos from the best cosplayers here on my Instagram account.
Now I'm back to my routine and I'm here to share with you this great recipe the owner of the restaurant where we ate more often this summer in Thailand gave me.
It's something for strong stomachs but it's so yummy!
It's made with calamari but you can use chicken for a less expensive dish.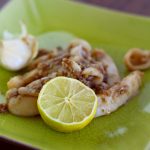 Thai style garlic and pepper calamari.
2017-01-29 16:31:26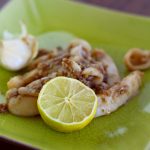 Serves 4
A very very spicy second course.
Ingredients
1 + 1/2 garlic head
0.5 oz white pepper
11 oz calamari (weighted clean)
2 tabsp sweet soy sauce
1 teasp granulated chicken stock
2 teasp sugar
seed oil
Instructions
In a mortar crush garlic and pepper untill you have a smooth paste.
Heat oil in a pan, stirfry for a minute the garlic pepper paste, add soy sauce, sugar and granulated stock, mix well then add calamari.
Stirfry untill calamari are done ( few minutes).
Serve hot
La Mora Romagnola https://www.lamoraromagnola.it/