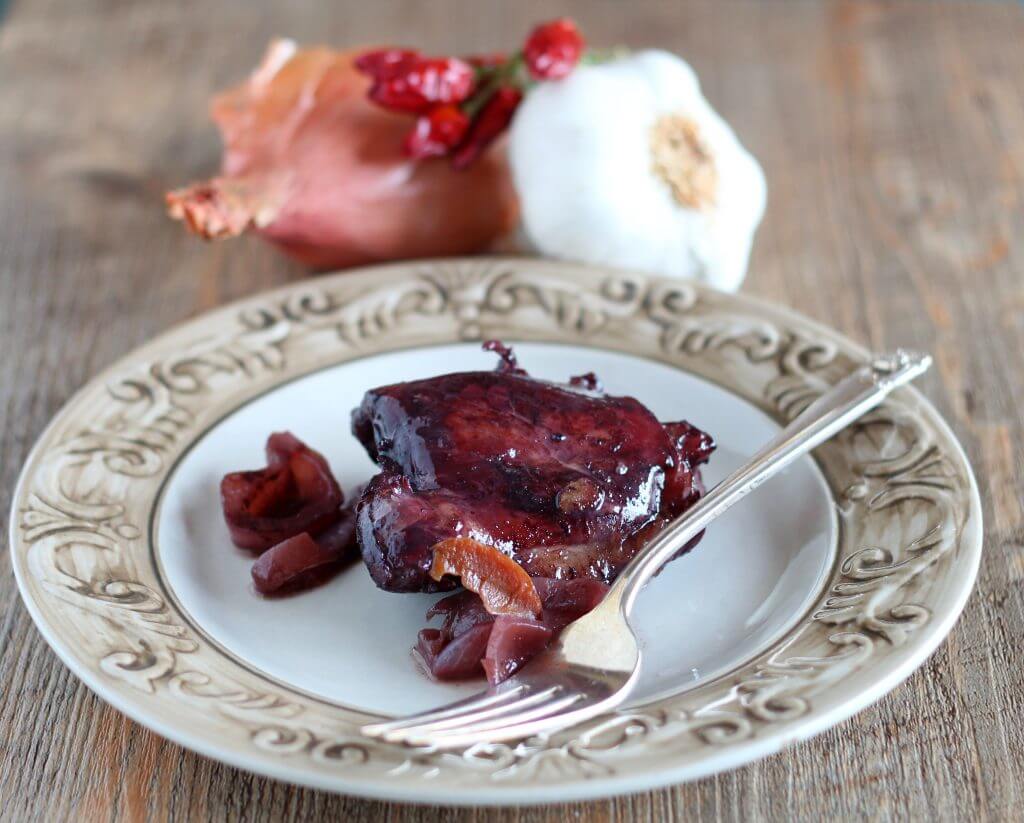 I'm back with the monthly recipe exchange, this time my partner is Susanna from "Lo scrigno delle bontà".
Her blog is the biggest one I've been partnered with untill now, I've explored it far and wide and I still haven't seen all the recipes.
With all those good dishes I had a big indecision, at first I was ready to try a beer panna cotta, then I opted for a pasta e fagioli but at the very end I gave a chance to her braised chicken.
Her chicken comes with a carrot strudel but I had no time to make this too; it gave me a nice idea for a puree anyway, I'll try it as soon as possible and, if it will be nice, you'll find it here.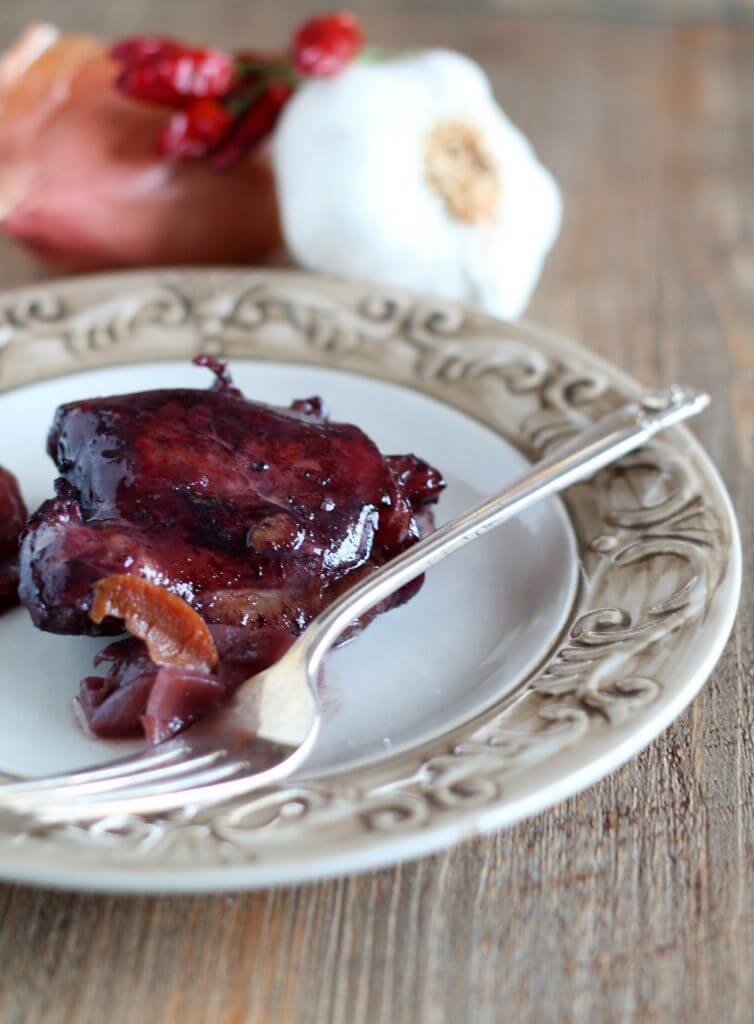 Drunken chicken.
2017-01-31 20:01:20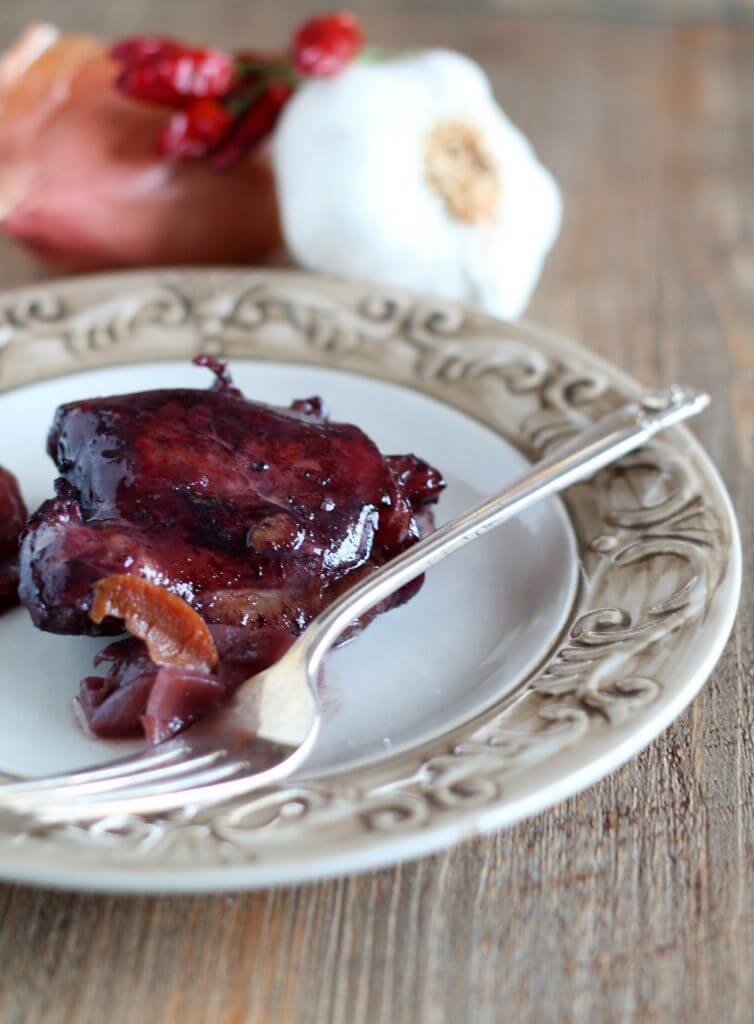 Serves 2
A tender and tasty second course.
Ingredients
6 chicken thights
1 bottle red wine ( Chianti, Sangiovese or what you prefer)
2 carrots
1 big white onion
1 garlic clove
salt & pepper
olive oil
Instructions
Put thights in a bowl with chopped onion and carrots, the garlic clove, pepper, a drizzle of oil and the wine.
Let it rest in fridge from 4 hours to overnight.
After this time dry the chicken and roast it in a pan with some olive oil.
When the chicken is roasted on both sides add the wine marinate and all the vegetables and cook on low/ medium fire untill the marinade become a thick sauce.
Crush the carrots with a fork if needed.
Few minutes before the end of the cooking adjust salt.
Notes
You can add any kind of herb you like to marinade: sage, rosemary...
La Mora Romagnola https://www.lamoraromagnola.it/