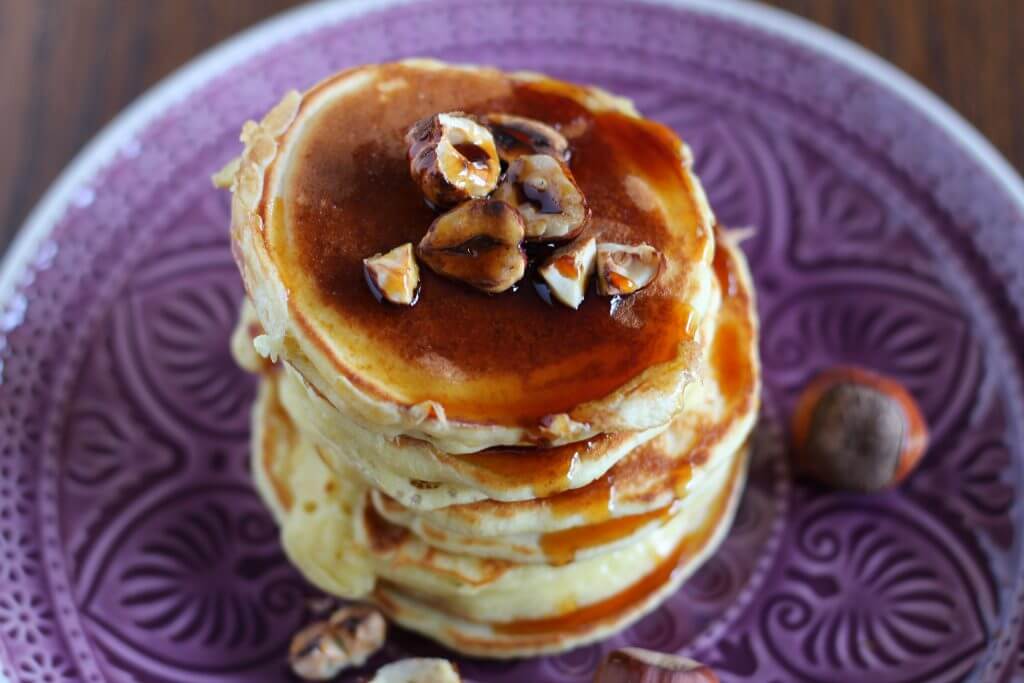 I stole 20 minutes from my daily schedule and I did these pumpkin pancakes.
Then I stole 30 more minutes to take pictures and luckly they are quite nice, this time I'm almost satisfied!
I had a salty recipe for these pancakes but I arrived at a sweet one because…
I had no extra salty ingredients to take pictures with.
Enough to change the plan and enough to feed my son with a sweet pile of pancakes for dinner.
I must say he didn't complain.
Now my daily schedule is calling me back, I have busy weeks ahead, Christmas is coming and it should be the best moment to post into a food related blog with seasonal recipes but I don't think I can face it!!
As usual I'm going to do my best, now enjoy my pumpkin pancakes! 🙂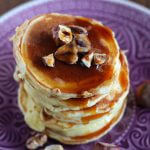 Sweet pumpkin pancakes.
2017-01-29 14:09:44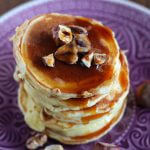 Serves 6
Sweet and puffy pumpkin pancakes.
Ingredients
9 oz pumpkin peeled, roasted, mashed
1 egg
1 cup milk
5.30 oz flour
1.4 oz caster sugar
1 teasp. baking powder
1/2 teasp. ground ginger
1/2 teasp. ground cinnamon
1/2 vanilla pod, seeds only
oil or butter to grease the pan
To decorate
honey, any kind you like
roasted hazelnuts
Instructions
Sift flour with spices and baking powder, in another bowl beat egg with sugar, add mashed pumkpin then milk.
Now add the pumpkin mixture to the flour and beat well, avoid lumps.
Let the batter rest for 5 minutes.
Heat a small pan on fire, grease it with butter or oil.
Pour a small amount of batter, let it widen then, when you see the first bubbles on top, add a little more batter in the center of the pancake.
Wait few seconds and turn it upside down.
This is the way to have chubby pancakes and not thin ones.
Cook for another minute and do the same untill the batter ends.
Cover with honey and sprinkle hazelnuts on top.
La Mora Romagnola https://www.lamoraromagnola.it/