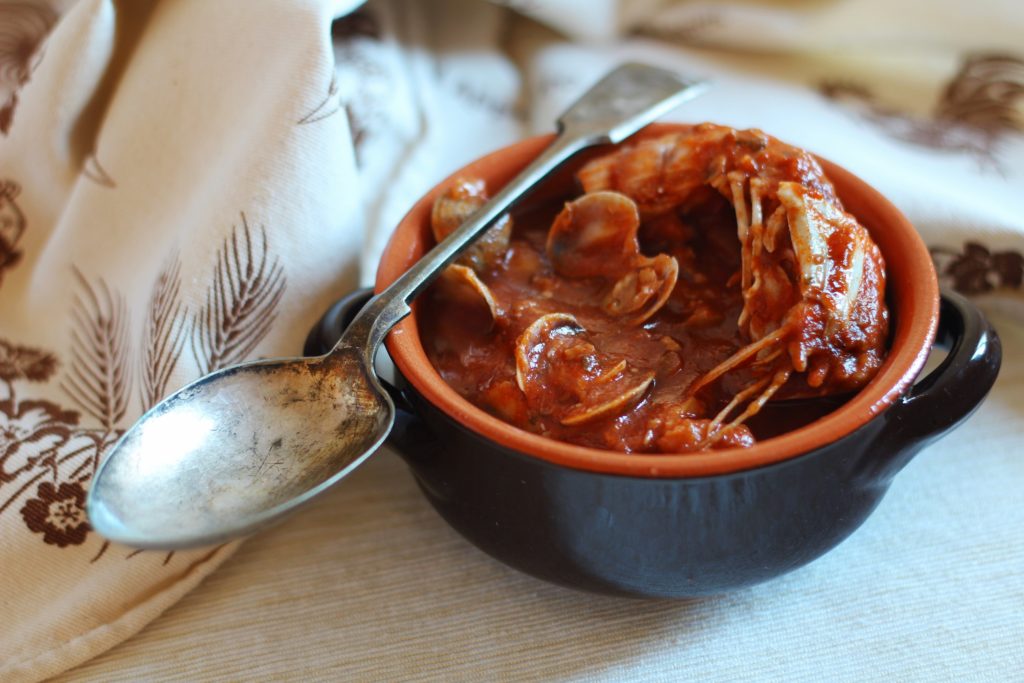 It's friday, hubby is out helping his father buying a new sofa, son is at a friend's home.
I am home ALONE and I swear I'm not going to do anything but writing a new post with a tea cup by my side and fox crime on tv.
Pure blessing.
Since we moved we usually have a walk at the local market on saturday morning; there we can find very fresh fish and, as we are still on a diet, fish become our " week end cheat".
I'm learning how to cook it properly and it's not difficult at all if the fish you use is fresh and high quality.