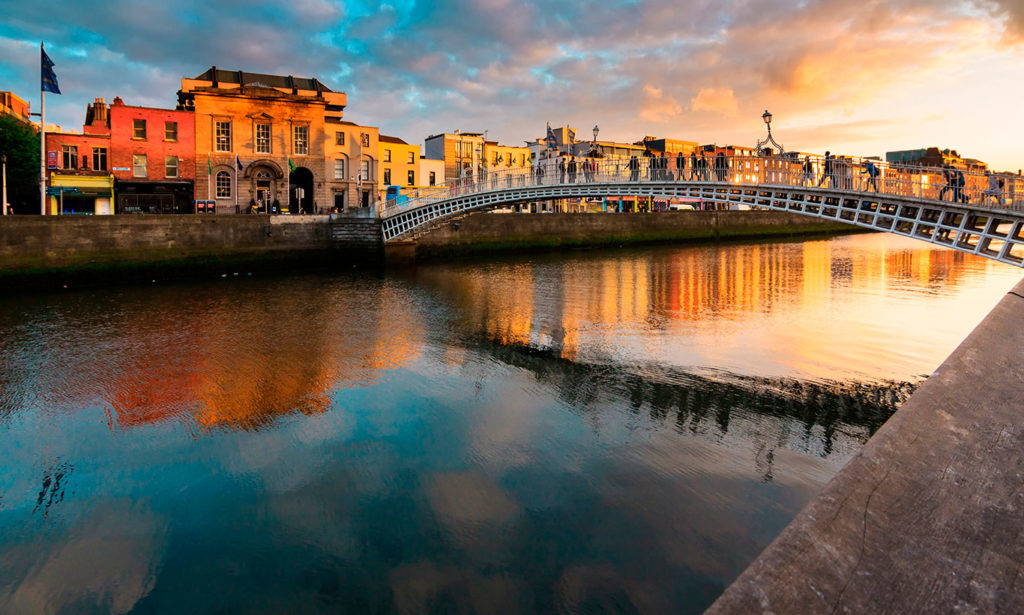 I had the big luck to win a weekend in Dublin thanks to Jameson whiskey.
I brought all the family with me and we all have such a great time we are thinking about a whole holiday discovering Ireland: we are planning it, meanwhile I want to share with you what I loved in the city.
As part of the prize we had the chance to visit the Jameson distillery: it has been a lovely visit, we learned a lot not only about whiskey ( we were not informed about this at all) but also about life in Dublin in the past and about the relationship between Dubliners and whiskey.
At the distillery you can take barman courses, whiskey tasting, you can order a cocktail made with some of the Jameson labels: the basic tour can be taken with children too, not the same for tastings ( you can understand why).
All the tours and explications are in English only.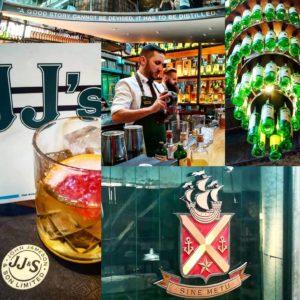 If you are a beer lover as we are you cannot miss a visit to the Guinness storehouse: in the heart of Dublin you can see how the most famous dark beer as been born, how Mr. Guinness raised his factory with the help of his wife, how beeing a Guinness' worker was one of the best work in the city as they had free healtcare and other facilities.
With the ticket comes a free pint ( or a free soft drink for children) tour is free and you can use audioguides in your language.
The shop with Guinness branded everything will lead you crazy, I bought Guinness pint socks for hubby, Guinness Christmass tree decoration, Guinness chocolate.
Now let's come to less famous but really lovely places to eat.
Lets start from breakfast: do you like nice French croissants, moist red velvets, foamy cappuccinos?
Try The Good Food Store: shabby chic and cozy place, all the vintage pots are on sale! 🙂
They are good also for a quick light lunch, lot of gluten free and vegan options.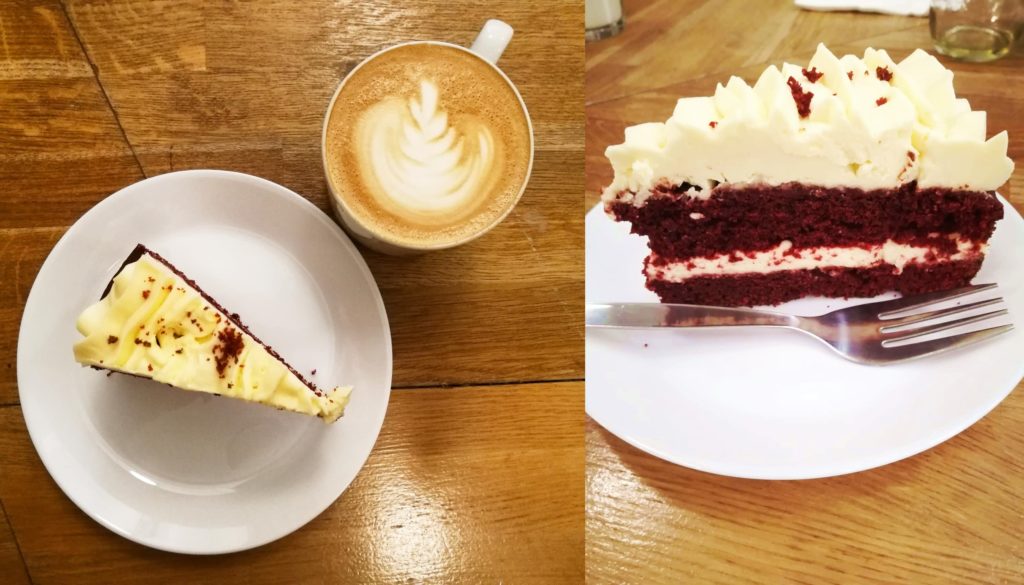 If you are a doughnut person like my son you may want to try Krust: donuts of every kind, glazed and filled, and the chance to try the famous cronuts, the donuts made with pastry like croissants.
Did I like the famous cronuts? Not that much, I prefer croissants but it's a matter of taste.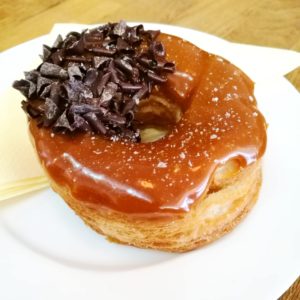 If you love beers like us you may want to have a lunch or a dinner at the oldest brew pub in Dublin, The Porterhouse Temple Bar.
A lot of beer on the beer menu, of course theirs are the most ordered and I can say they taste pretty good.
You can also eat traditional Irish pub food from stews to fish & chips.
They also have a children menu and every evening there is live Irish music; enough to give it a chance!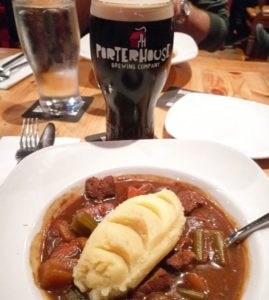 Have you got a sweet tooth?
If so have a walk 'till Queen of tarts, near the city hall.
It's such a little place but packed with tarts, cakes and desserts that worth a trip.
You can pair them with a hot tea or a good coffee, you may have to wait to seat as they really have 5-6 tables, no more but I know they have another place not far.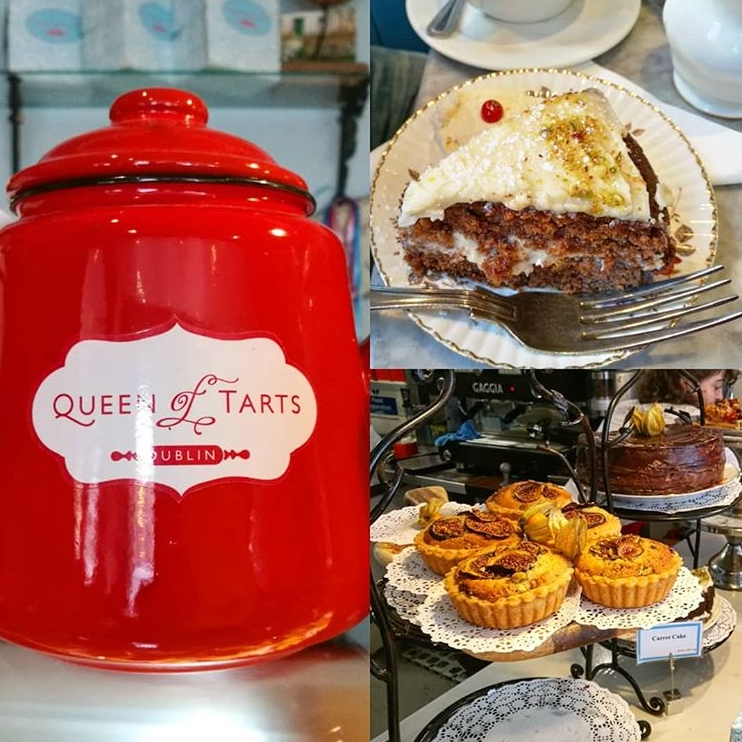 A special place I really wanted to try was Hatch & sons, near the famous St. Stephen's Green park (with a nice children playground by the way): it's a place for a typical Irish breakfast, for a good brunch or a lunch.
You can have a blaa ( a kind of bread from Waterford), raw fish or cheese boards, stews and more.
They have bottled craft beers that wort a tasting and a lot of scones and cookies, tarts and cakes.
You can catch a glimpse of this place in the Paul Hollywood's City Bakes episode about Dublin and a rare glimpse of my in the photo collage below. 🙂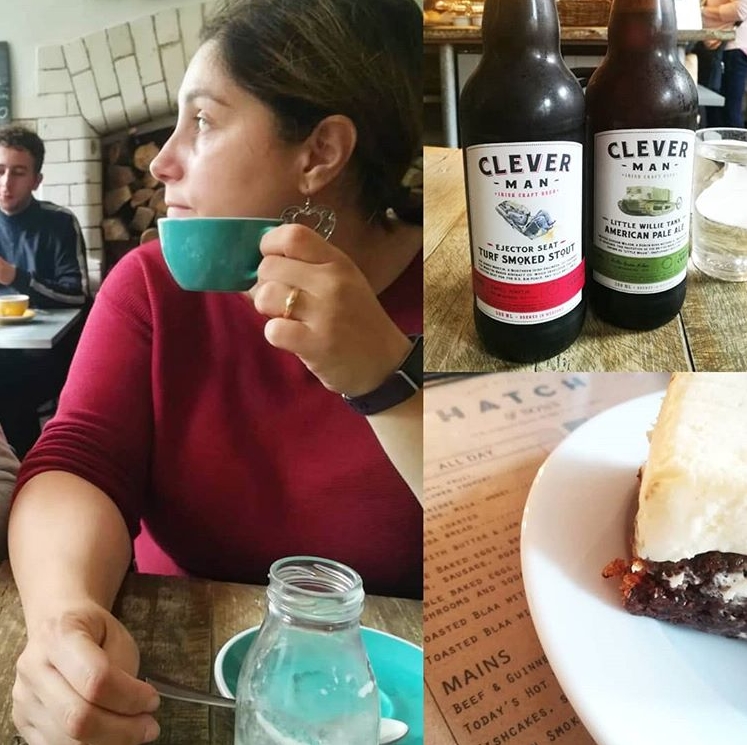 Not a lot of places I know but we had a little time to wander around.
If you want more suggestions about where to eat and drink in Dublin you can visit the Facebook page Visit Dublin, the owners and the readers helped me a lot!