We are so near to our summer holidays and I am still writing about the past ones: will I ever be break even with the posts?
Luckly this post is quite short because the place I am speaking about is very little and we stopped here a night only but we loved it so much we keep on thinking about organizing a trip the two of us only.
This because Dürnstein desn't have a lot for children, even if a cruise on the Danube always has charm on everyone and the " blue tower" is something children and adults can be impressed of.
Dürnstein has less than 900 inhabitants, it is a small village on the Danube river but it has a lot of tourists because of the wine valley and the famous bike path that cross the village.
The real point of a trip here is wine: we are in the Wachau, the Danube wine region where Grüner Veltliner and Riesling are the most produced wines but where you can find much more, like wonderful red wines.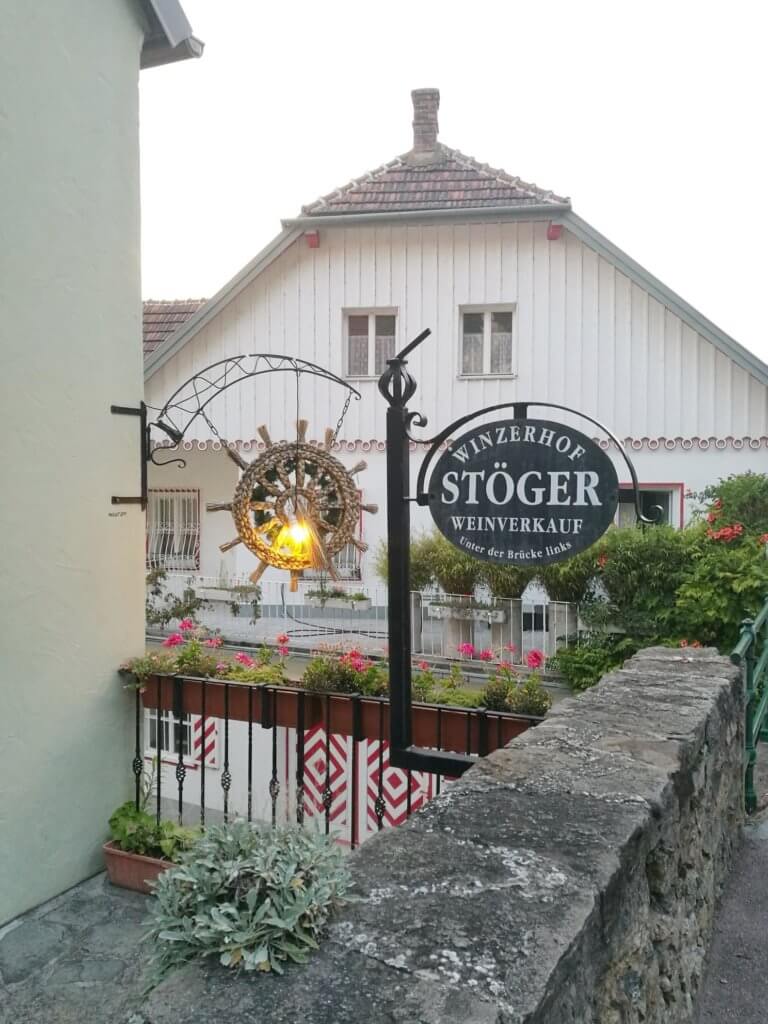 Around here every family has its own vineyard and makes its own wines; this is true for our lovely guests also, who run Winzerhof Stoger , in the heart of the village, with a view on the majestic river, this place offers all the comforts: smalla apartments with small kitchen, comfortable beds, big fridge, lounge, wi-fi…
The only things missing last year were air conditioning ( not so important because of the crispy air from the Danube) and a safe but I see on their site they have fixed it.
They also have a garage which is very important because streets are narrow and parking is not easy at all.
Rooms are upstair while downstairs there are a big room and a lovely garden where the owners offers their wines with some cold dishes, mainly local charcuterie and cheese platters.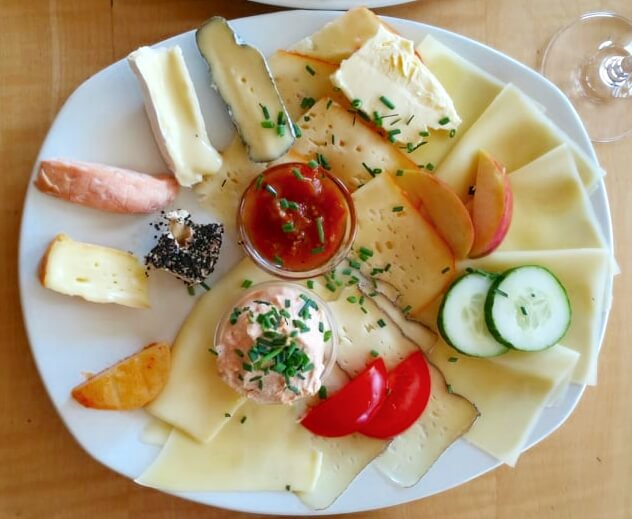 We just wanted to taste something and we ended up in a full degustation of their white and red wines, served from the yougest to the oldest, with two platters of local cheese, obazda, cold cuts and everything good ( you can see them in the photos).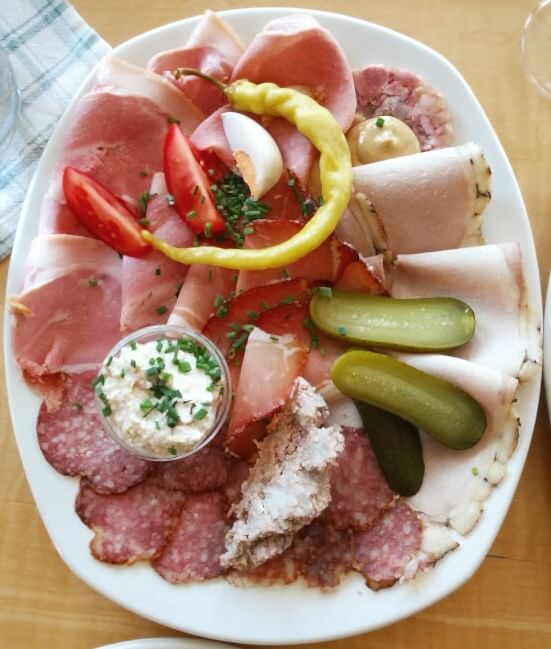 They described so well and with so much love all we have eaten and drunk, we stayed hours and at the end we were delighted ( and stoned!), really.
Luckly we only had to climb some stairs!
We sat at 3 p.m. and finished at 6 p.m. wishing only a bed to sleep hard but of course we had to provide a dinner to our son who, of course, could not enjoy the wine tasting ( and was not fond of " foreign" cold cuts and cheese). 😀
We wandered a little around the village and we ended up in a woderful place with tables in the vineyard and a giant barbecue where all kind of meat was broiling.
We were so tired we didn't even noticed the name of the restaurant, luckly Dürnstein is little and Google Maps helped me finding that spot once home.
This restaurant is called Alter Klosterkeller and it really worth a visit if you are around!
The morning after, very sadly, we had to leave this place but our guests gave us a jar of homemade apricot jam ( the one from the apricots of the valey, used to make the real Sacher torte) to bring home some Wachau flavor!