Here we are for the third part of our tour: today we are visiting Altmünster, a very small town in Austria on the Traunsee, a touristic lake.
It's the perfect place to hiking, to bike riding, to walking on lake shores; we stayed in a small pension called Berggasthof Urzn, it's on a hilltop and from the room you can see the view of the photo above.
Isn't it stunning?
We had a room with all the comforts; the room was entirely furnished with pine wood furniture and it smelled wonderfully.
No air conditioning ( but even if we were there on an August hot wave we didn't had the need of it) but a very fast wi-fi everywhere.
The pension has a restaurant with a huge terrace, it's quite famous around so better book if you want to eat outside.
They cook Austrian homely dishes, big servings and the kitchen is open until late.
There is a dessert that worth a mention, I didn't find it anywhere else on my tour: it's big, I mean huge, it's soft and it remembers a baked cloud.
It's called Salzburg Nockerln and it's a soft meringue covering a fruit compote or jam.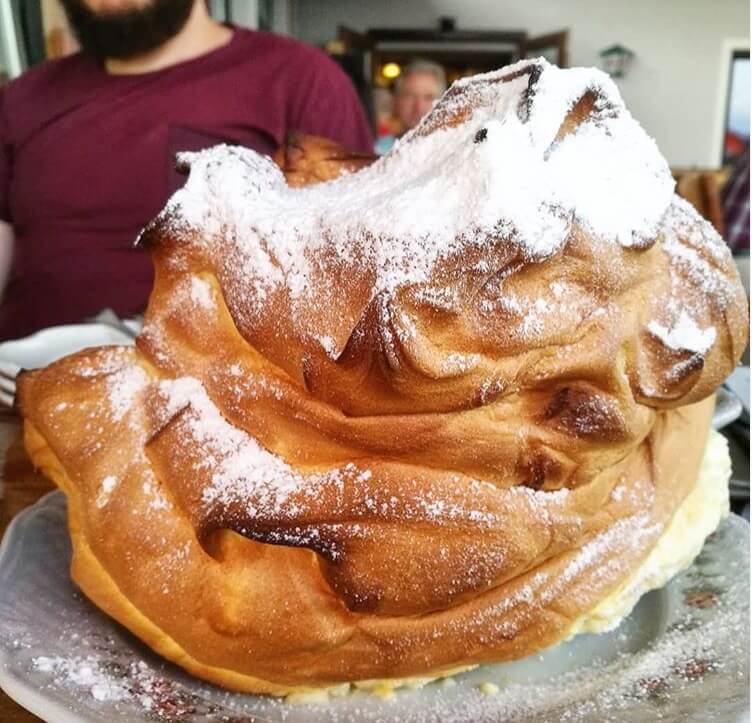 What to do around?
The Traunsee is a bathing lake and on the shores there are some well equipped beaches like Badeplatz Bräuwiese .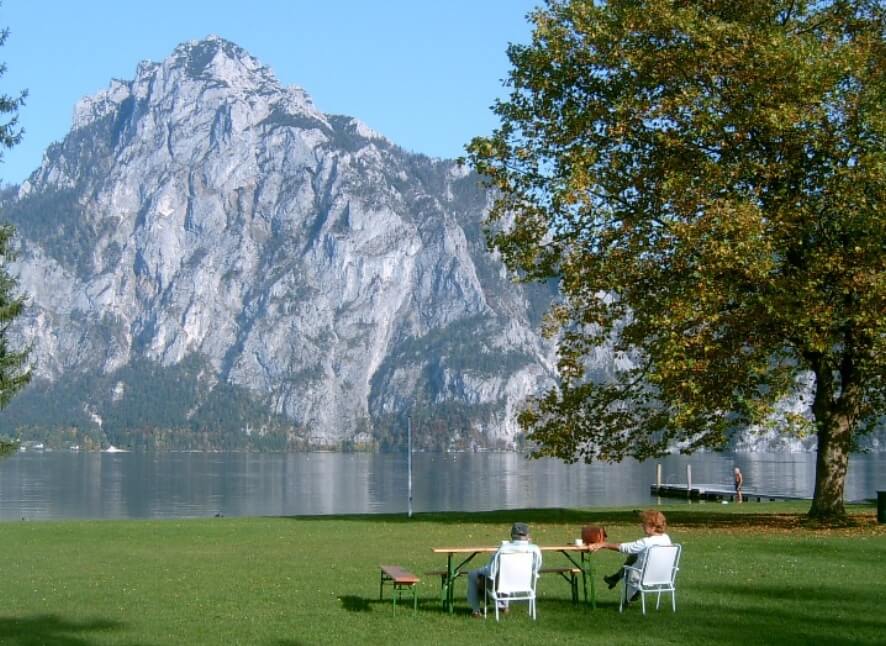 In Gmunden, famous for ceramics, you can see a dedicated museum; there is also a museum of ancient and old dolls and toys ( I didn't find a website but you just ask around, it's easy to find as the city is small).
You can also have a tour on Gisela , one of the oldest propeller steamership built in 1871 ( or on other ships which cruise around the lake).
What about beer? We are in Austria, you can find it in every place and it's usually from local breweries and in Gmunden there is a quite nice beer shop called Craft life but if you want a special recommendation here we are: Bierschmiede brewery, on the Attersee lake.
There you can visit the brewery and taste their beers while eating something local at their tap room ( or better, braustub'n).
Are you ready for the next stop?
If yes I'd better go writing!
🙂