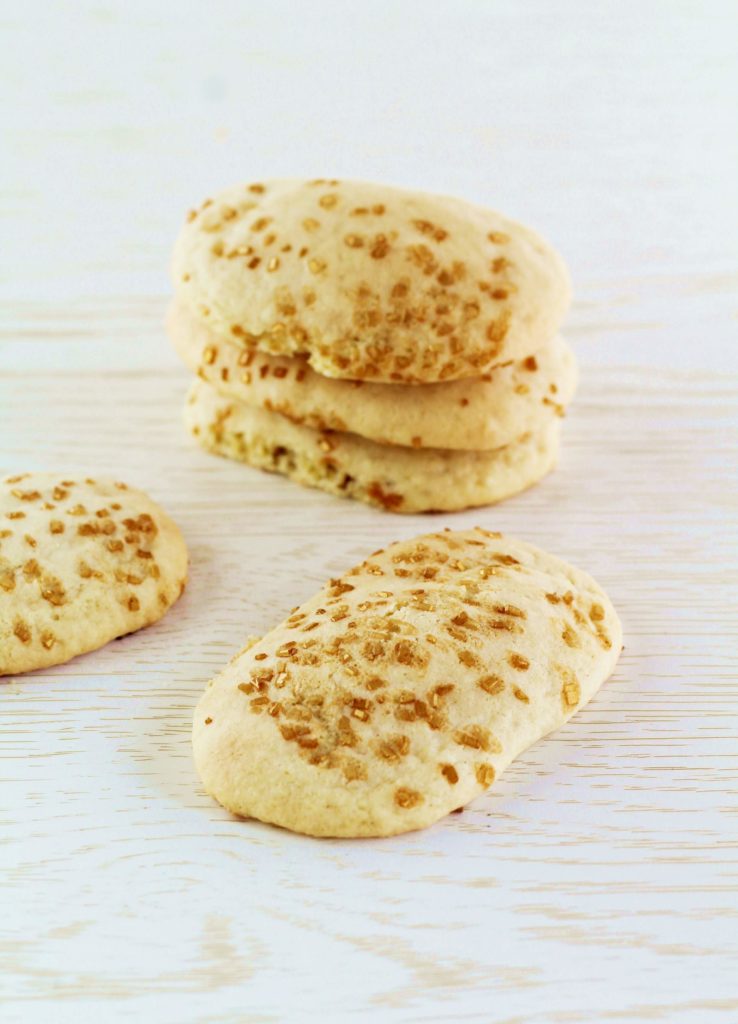 Back again, this time with a Christmas present for you all: a cookie recipe, vegan but delicious, only four ingredients.
In this moment of the year baking is, for many, more than a pleasure, it's part of tradition.
Everyone deserves a good cookie at Christmas so here you are the perfect customizable recipe for everyone, vegan or not.
Why customizable?
Because you can add some instant coffee powder, matcha powder, dutch coca, lemon or orange zest, making every time a different cookie.
I did this recipe for a collaboration with a famous Italian soy cream brand, of course it's not a brand you can find abroad but I'm sure you can find a perfect substitute: you have to use sweetened vegan soy cream, the kind you can whip.
Nothing else to say as I'm on a big rush: too many post to post; see you on the next one! 😀
Mix all the ingredients with a spatula, just enough to mix well.

Put the dough in a sac- a poche, let it rest in the fridge for about 30 minutes.

On a baking tray make cookies squeezing dough, keep space between them as they grow on the oven. Sprile sugar confetti on them if you like. Bake for 10-12 minutes at 320°F, they just have to gold on borders, they will remain pale as they don't contain eggs.

They will be very soft right out of the oven, wait untill cold before removing them from the baking tray.