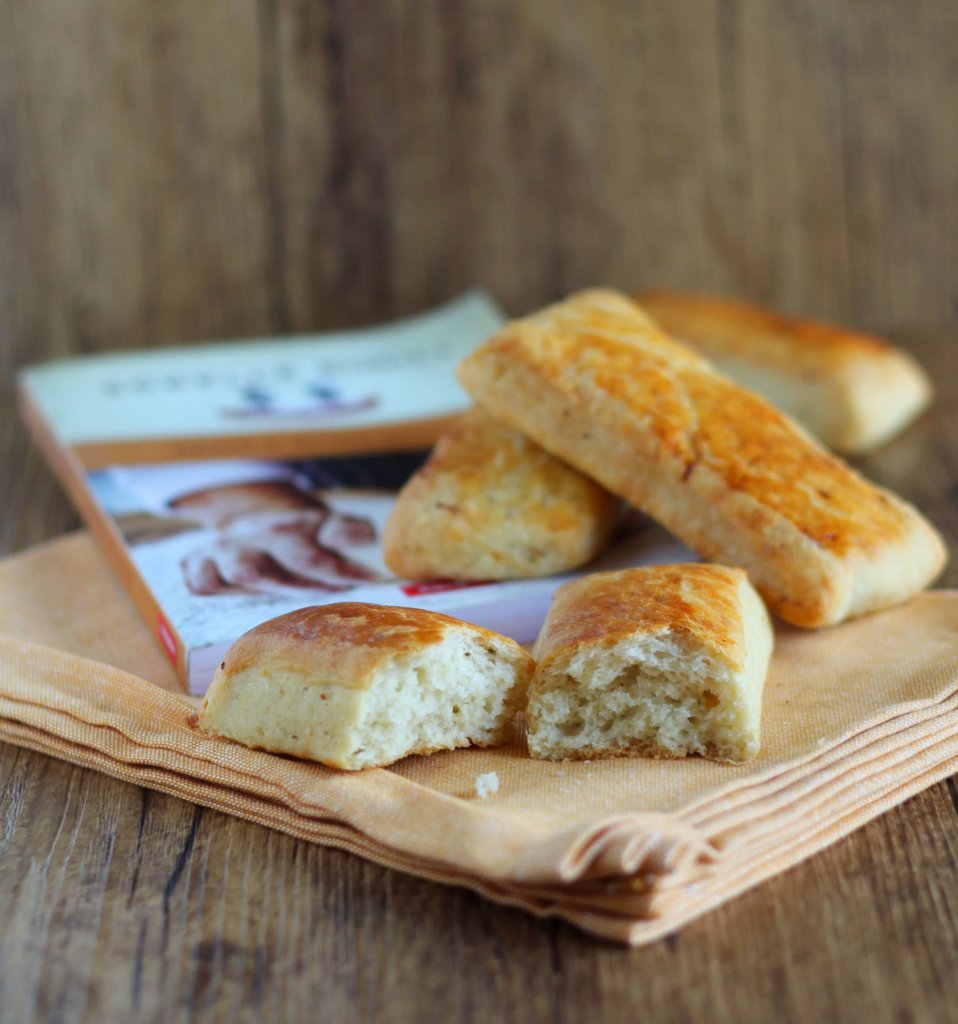 Italy is under the coldest weather, " Burian" it's called, and it's here and it's so cold this morning the car refused to turn on ( first time ever in twelve years, luckly it moved after a while but it was quite scarying.
Yesterday we had to subscribe the notary deed to buy our dream house, not an appointment you can delay or miss and we had: big snow, school closed, ice on every road.
We reached the notary's studio and we did it so now I can tell you I own a home!!
I'll need few months before entering the house but it's ok, time to think about forniture and arguing with hubby about ceiling lamps. 🙂
Tomorrow schools will be close, at the moment I'm not sure I can reach school to bring son back home. :O
Look at hubby right after the deed and our garden today: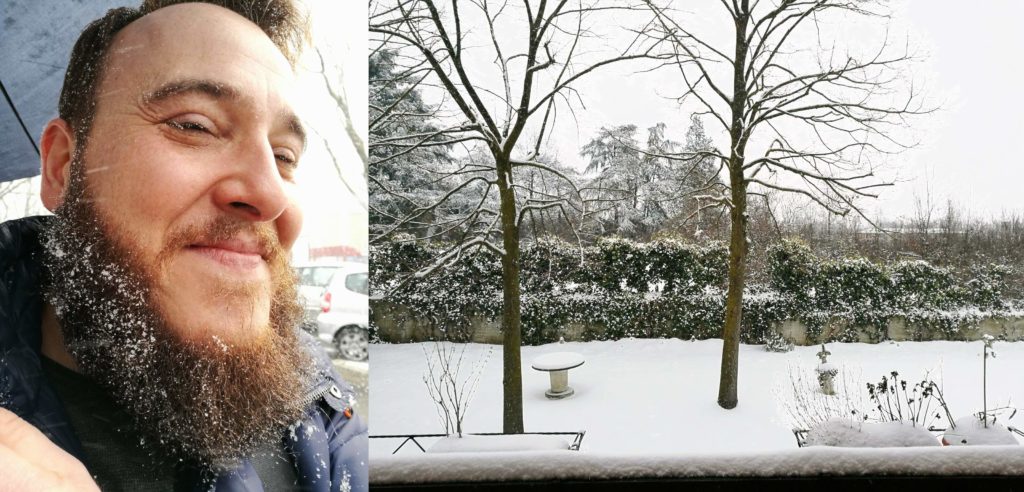 Now let's come to the recipe: blue cheese focaccia is soft, flavourful, pretty easy and quick to make considering this is a risen dough.
It's foolproof because it has been created by two of the most famous baking chefs of my city, the Simili sisters.
My mum had the chance to attend their courses years ago, they were among the first creating cooking and baking courses when almost no one was interested in cooking as a fun activity/ hobby.
I was too little to attend but I tasted, through the years, some of their preparations made by my mum, even this focaccia.
Sorelle Simili written three beautiful books ( in Italian, I'm sorry but I don't think they have been translated at the moment) about baking bread, sweets and about traditional cooking.
At the moment I only have one but I want to buy the other two as I've seen all the recipes are very accurate.
Oh, last thing: I called it blue cheese focaccia because you can do it with every creamy blue cheese you like, in Italy we have Gorgonzola and it's so good you should really try it!. 🙂
Melt yeast into lukewarm water, knead all the ingredients except egg and form a smooth loaf.

Let the loaf rise in a bowl, covered with cling film, for about one hour.

Spread the dough with a rollpin, about 1/2 inch tall. Cut rectangles, the size you like ( small are ok as finger food, bigger can be cut in half and stuffed like a sandwich; if you prefer you can bake it as a single, big focaccia), brush with beaten egg and let them rise again into the baking tin covered with a cloth for about 30- 40 minutes.

They will not rise a lot, it's ok. Bake at 356°F for 20-30 minutes, they have to reach a gold colour but pay attention as they can turn black quite quickly.