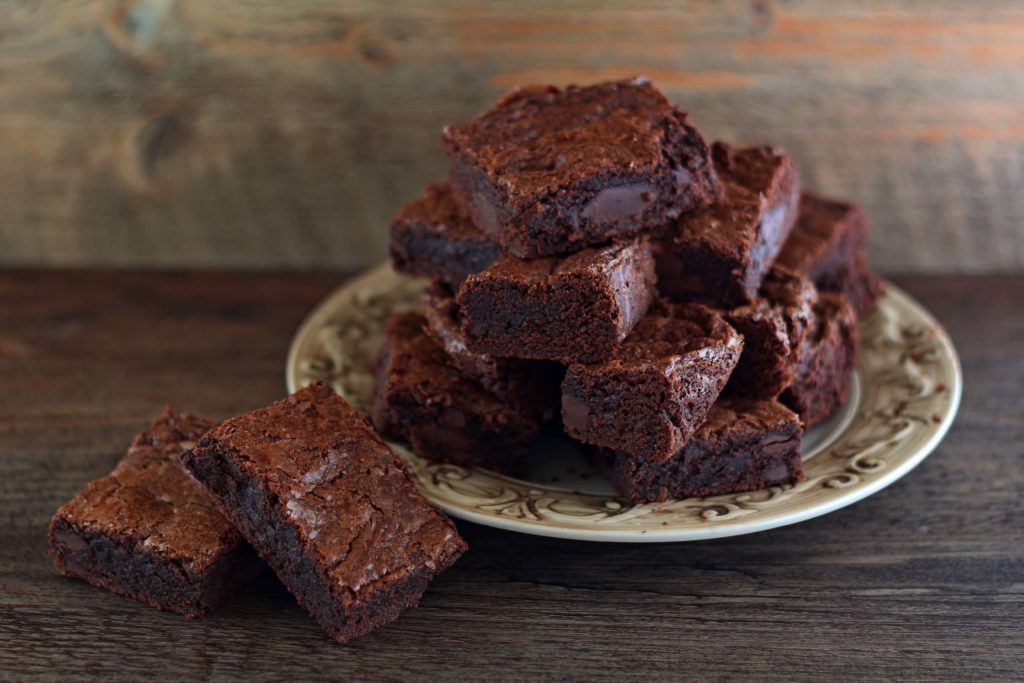 At the moment I have my Facebook feed filled with post about how to recycle chocolate from chocolate Easter eggs.
Don't know how it is as here chocolate, as it appears, disappears.
True magic, really.
On the other hand I feel the urge to help all the people out there dealing with this " big problem" so today I'm going to post a dark chocolate brownies recipe; brownies are always the win- win of the desserts: easy, quick, everyone likes them, you can make them a little in advance and even freeze them if there are leftovers ( does it ever happen?).
Of course online you can find about a billion brownie recipe, I also have about une hundred on my books but few weeks ago I found a random video on Facebook, I watched it and I decided to give that recipe a try.
This is the video:
The fudgiest brownies you ever did see 😭 🍫!FULL RECIPE: http://bzfd.it/2rqVFJG

Pubblicato da Tasty su Sabato 3 giugno 2017
Nice, uh?
Now you all crave chocolate or am I the only one?
I did a nice job wheighting all the ingredients to write this recipe in grams, you can find it on italian version of the site.
Before giving you the recipe ( just a transcript of what you can read in the video) I want to tell you I used Easter's weekend to cook a little: I have some good things to post as all the experiments turned out well.
I had an easter brunch and I made casatiello ( a special bread stuffed with cheese and cold cuts, a specialty from Neaples), yogurt pancakes, brownies, a lovely plum cake made with feta cheese, pine kernels and basil pesto which is a must a home but it has never been posted here.
soon you'll have new recipes to read here, check often my pages!
Melt half the chocolate into the microwave. In a bowl beat butter and icing sugar.

Add to the butter mixture eggs, one at time, then melted chocolate ( it mustn't be hot). Add salt and sifted flour and cocoa, mix avoinding lumps. Add, at last, chopped chocolate.

Line a baking tray with baking paper, pour the mixture, spread it evenly and cover with tin foil.

Bake at 356°F for about 20 minutes removing tin foil the mast 5 minutes. Wait until cold to remove from tray and to cut. Serve in squares.