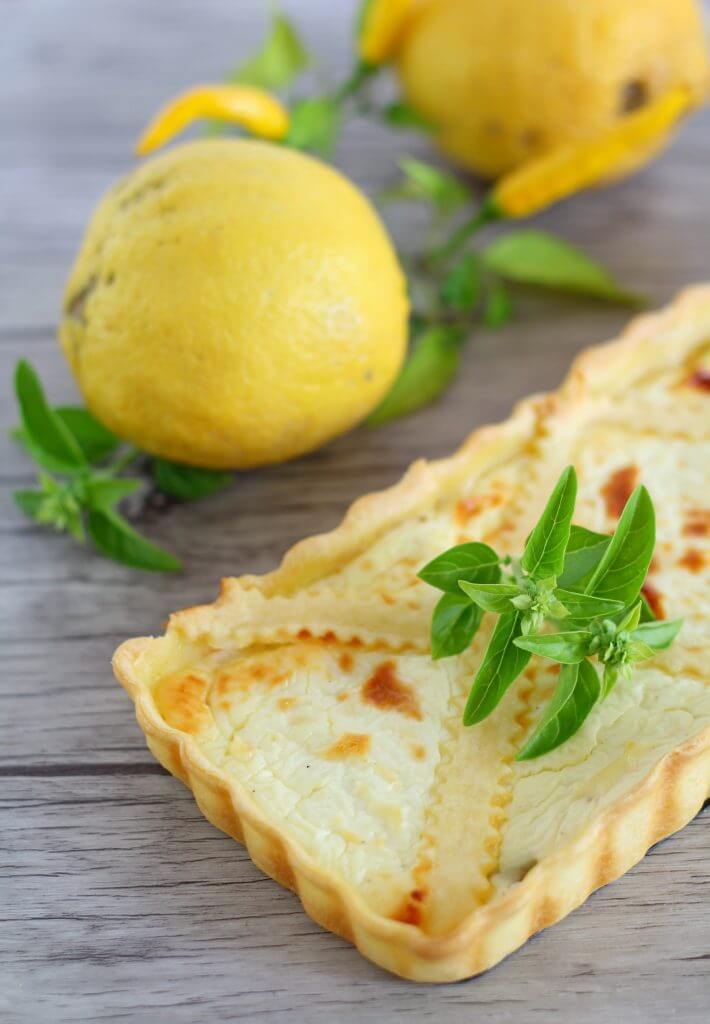 Summer is hitting hard now.
Not that it's strange, we're in July but working, working out and doing anything requests three times the efforts, I'm exhausted and I'm doing the countdown to summer holidays.
They're only 1 month far, Thailand is waiting, we're missing since 2012 and we're looking forward to see that beautiful country again; this year we have a family friend with us, I think I'll ask him to baby sit Lorenzo as I aim for visiting a couple of remarkable restaurants in Bangkok, Gaggan and Nahm, I hope to find a spot for two last minute. 😀
Before summer closure I still have fw things to post like this refreshing salty tart; quiches and tarts' recipes on the web are thousands, you can find almost every combination of ingredients but this time I've chosen and mixed the summer flavours I love the most: lemon and basil plus the soft cheese of my heart, squacquerone from Romagna (you can use stracchino cheese or crescenza cheese or any kind of soft cheese with a delicate flavour).
Yeah you have to turn on the oven but… It's hot already what's the matter. 🙂
Mix flour and butter with salt untill you have a crumbly dough. Add water and knead untill you have a ball of dough, cover it with cling film and let it rest for 30 minutes.

In a bowl mix ricotta and soft cheese, zest from half lemon, chopped basil leaves, egg and a generous pinch of black pepper and salt. If your soft cheese is too thick add few spoons of milk. Line a baking pan with brisèe and pour the filling, you can decor the top of the tart with brisèe leftovers.

Bake for about 30 minutes at 356°F, let it cool completely before serving. Filling enough for a rectangular pan of 10X4 inches or a round pan of 8 inches diameter.