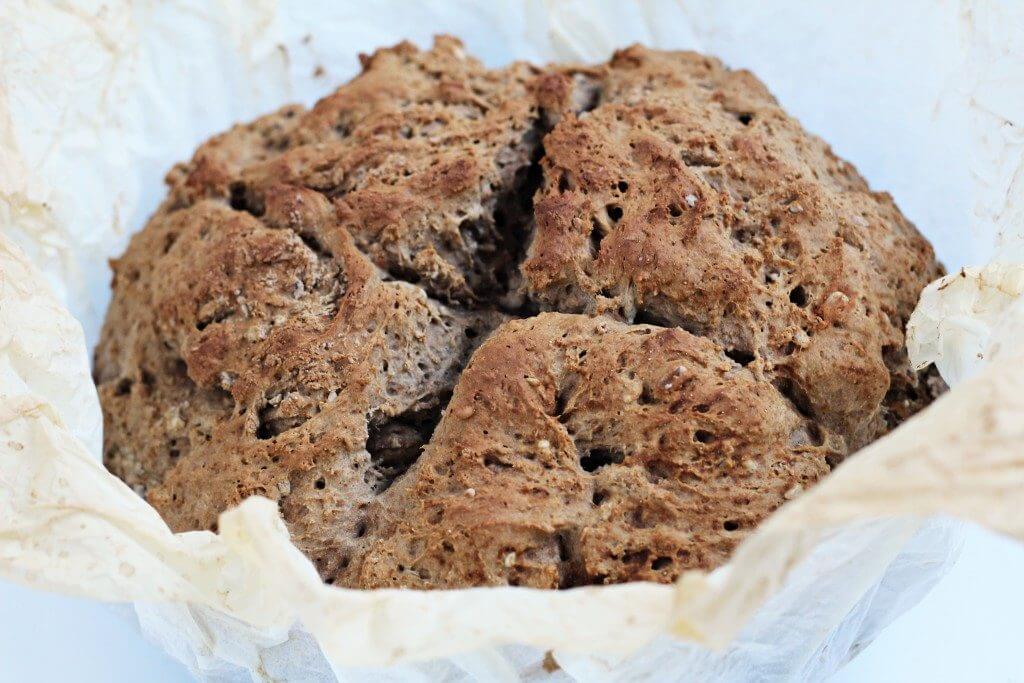 I broke the ice of the first post with a recipe I love the most, now it's time to fill this blog with more recipes and pieces.
It's quite a long work because writting both in Italian and English, filling the recipe cars up twice, cooking and shooting it's time consuming, but passion moves me and I fear no strain!
By chance this second post is also about bread! 🙂
I love bread and pizza.
I love kneading them and baking them but they don't love me as much as I do and often results are awful so think how happy I've been when I found this bread that is quick, fragrant and fooproof!
Soda bread is the most famous Irish bread, it's made with "poor" ingredients and it's so quick and easy that's the perfect bread for people not good at baking (like me. I've got some issues with bread I must admit it).
Loaf can be enriched with raw diced onion or grated cheese, better eat it the day of baking or toast it if you have any leftover.
Heat the oven to 200°C/ 390°F.

Mix flours, salt and soda then pour the buttermilk as much as needed.

Work quickly as the reaction buttermilk/soda is fast.

Form a loaf on a lightly floured surface then put it on a baking tray lined with parchment.

Bake for 30 minutes or untill the loaf is golden brown and sound hollow on the base if tapped.
It won't stay soft for long but you can toast it.