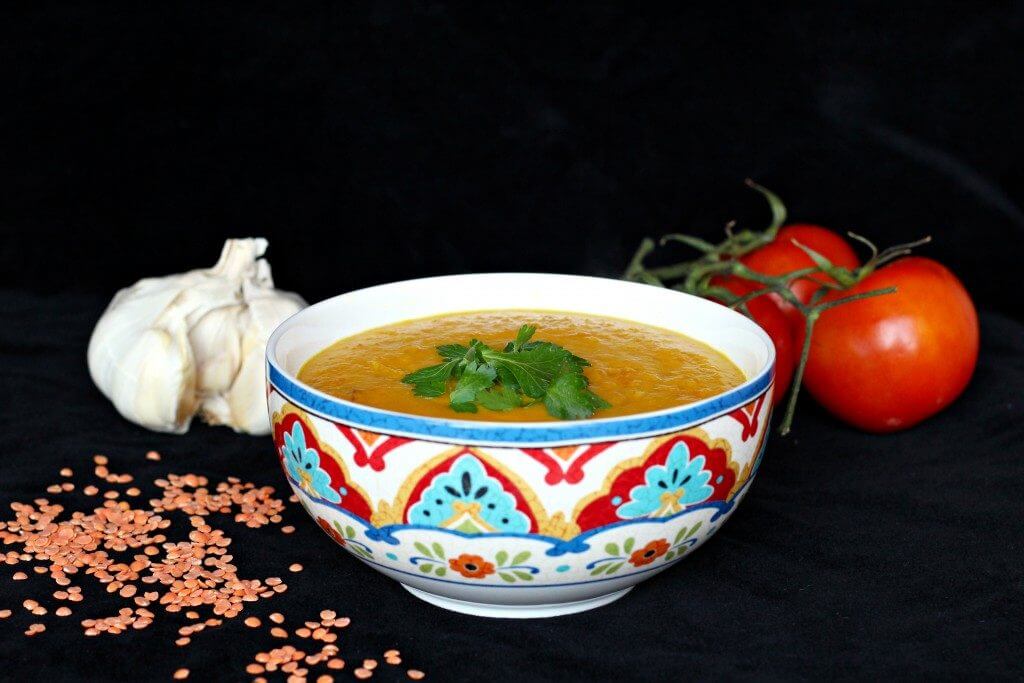 As you can imagine I love cooking very much but cooking also mean eating.
We're not exactly a family of "I eat whatever I want and I stay fit" so I spend a lot of time searching and trying healthy and low calories foods.
I bake and I prepare the most lustful dishes only on week end we're at home: it's not easy, in order to be a productive blogger, offer light foods that are also tasty and with a photographic appeal but this dhal wins because it's easy, delightful and because the photos turned out quite well and this usually makes me love a recipe even more!
I love it hot in winter but also warm or even cold during the summer.
Bake unpeeled garlic into owen or microwave untill tender, peel it and mash it with a fork into a pan.

Add oil, finely diced onion, carrot, celery and tomato and cook for 10 minutes on slow fire. Add salt if broth is not salted.

Pour lentils and cover with liquid. Cook with a lid on for about 1/2 hour, keep an eye on it and add a little water if needed. Turn off the fire and add spices, lemon juice and parsley as much as you like. Mix well and serve.
You can eat it with white basmati rice.