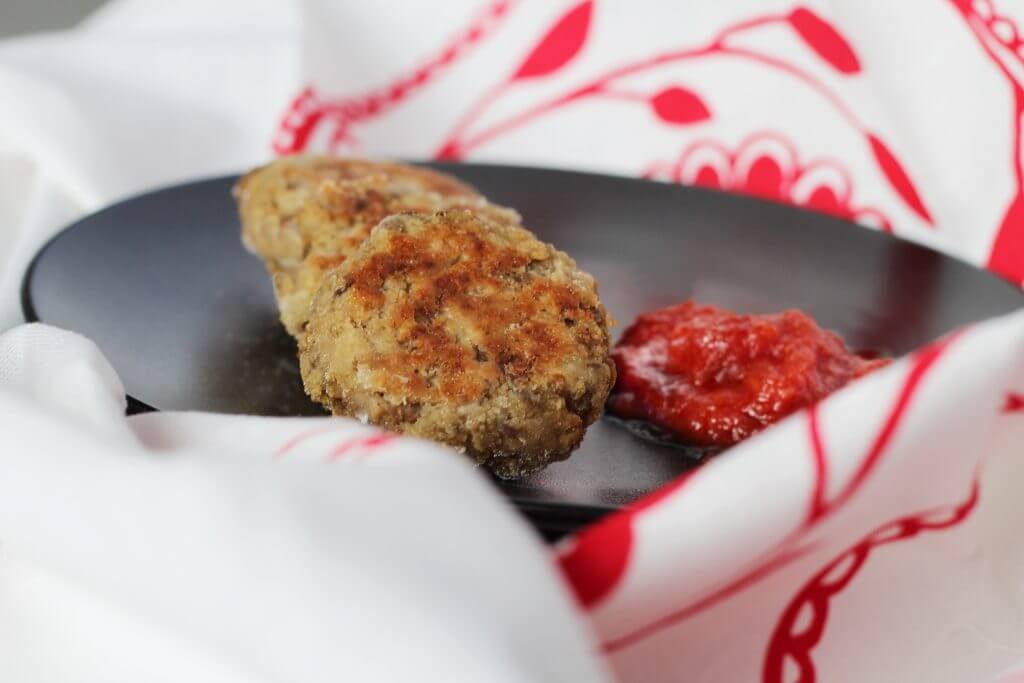 Since I was a toddler, at home, the watchword has been "eating light".
A father with austere tastes and accustomed to small portions, a mother with a steady eye to the scale and me, grownt with anunmanageable hatred for green beans because I've been forced to eat them for years.
Maybe from all this comes my love for food and cooking.
All this attention to ingredients and calories sometimes brings to something good like those patties.
Wash eggplants, with a toothpick make some holes on each one and bake them at 360°F untill you can easily

insert a toothpick inside.

Carefully peel each eggplant and, with the help of a spoon, put the pulp into a pan with oil, garlic, salt and pepper.

Cook untill water in excess dry out, let it cool for a while then add egg, minced basil and marjoram and cheese.

Add now breadcrumbs untill you have a mixture that stick together and form patties, the size of a mini burger.

Dust them in flour and bake at 400°F on a greased pan for about 20 minutes.
You can deep fry them but of course you can call them "light" then! You can serve them hot or warm with a good tomato sauce.