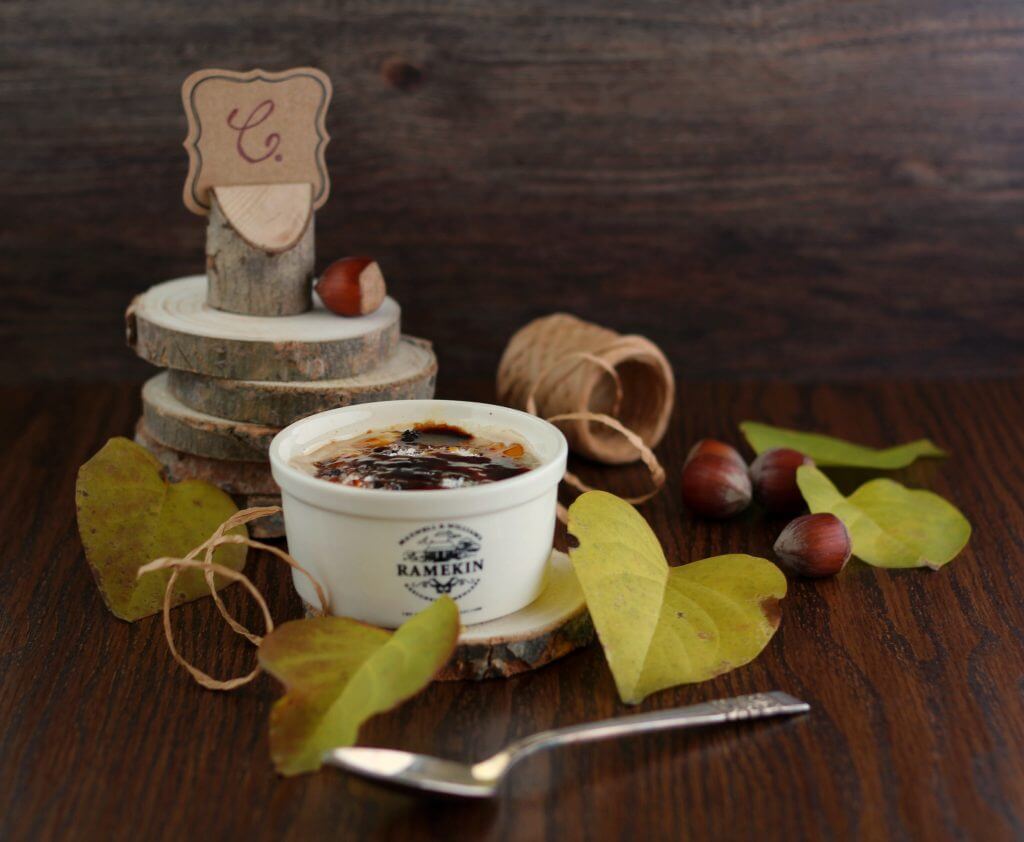 I'm here with a new recipe, it's a classic of mine but I didn't take picture of it 'till today: I had to do it on a rush for a forest themed food contest from an Italian blog runned by a lovely girl called Betulla ( Birch in English).
Unluckly everything about the contest is in Italian so I just translate this recipe for you, a chestnut cream's crème brûlée which is a perfect close even for a festive lunch/ dinner.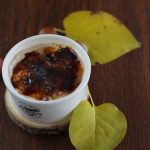 Chestnut cream's crème brûlée.
2017-01-29 13:41:52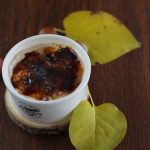 Serves 5
A creamy dessert with a forest flavour.
Ingredients
4 yolks
0.90 oz caster sugar
3.5 oz chestnut cream
5.30 oz whole milk
7 oz heavy cream
5 tabsp brown sugar
Instructions
Whisk yolks with sugar untill you have a fluffy, light yellow cream.
In another bowl dissolve chestnut cream with milk and heavy cream.
When done add yolk's mixture whisking untill you have no lumps.
Pour into heatproof crème brûlée ramekins and bake at 250°F for about 35 minutes.
Let the cream cool, you can store in fridge untill serving time.
When it's time add on each ramekin a spoon of brown sugar and caramelize it with a brûlée burner or putting the bowls under hot oven's grill untill the sugar is gold.
La Mora Romagnola https://www.lamoraromagnola.it/