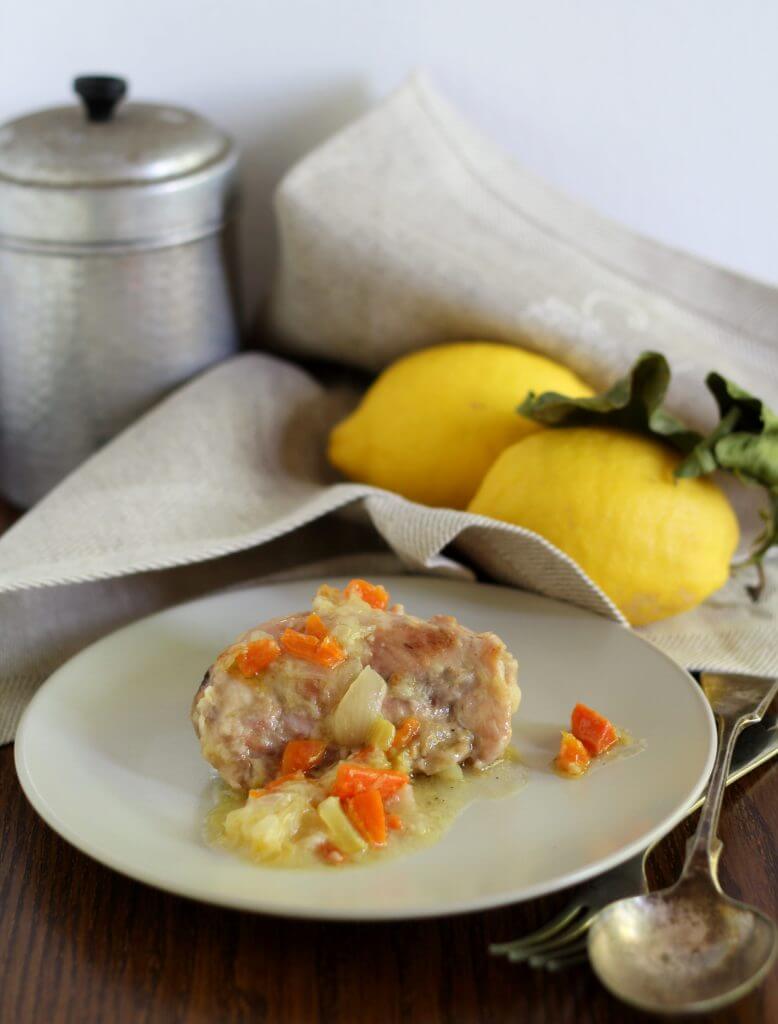 Here if you speak about lemon chicken mind goes to some cheap Chinese restaurants dishes made of pale meat and slimy sauce.
My lemon chicken is different, this is my grandma's chicken, she gave me the recipe step by step when she still was ok and it's the best second course you can make.
Ok, maybe my opinion is affected by all the memories I have but please try it and let me know, I really think it's great.
I love lemon so much but strangerly I prefer it in salty preparations and not in sweets and desserts.
I'm sorry I'm really concise in this post but I'm working on a long review of a resort where we spent this long week end: I have a lot of things to write (good things as I never post comments on places I disliked, I think it's not fair).