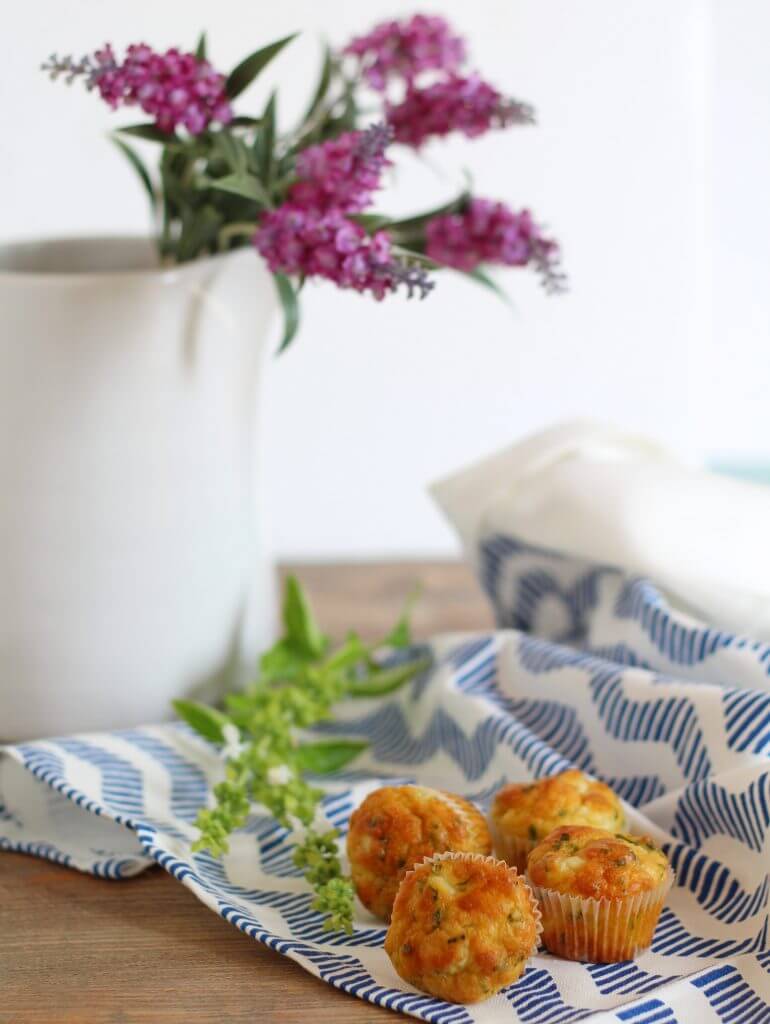 My son Lorenzo is victim of chicken pox; of course everything started on Thursday so we are forced to a long week end closed at home.
Now it's Sunday and I think the sickness is at its peak: since this morning he's crying hard because red spots itch and burn, yesterday evening he got 102°F; seeing him like this is a real pain.
We are grateful I reached the vaccination before getting sick or it would be a big trouble.
Since friday morning I'm on the couch comforting, rubbing creams, watching Slugterra on Netflix in a never ending loop.
I'm on the edge of a mental precipice, I force myself to stay operative and to use this time working on posts and contents for the blog.
This recipe is one of my mum's greatest hits, the crisp taste is great in summer; they could seem sort of "adult bites" with herbs and feta but at the last Lorenzo's birthday I saw a not yet 1 year old child eating three of them.
The ones in the pictures are from my mother's kitchen, I've made them many times but this time I'm only the photographer.
In a bowl beat eggs, oil, milk and gruyère, add flour sifted with raising powder and mix well.

Add diced feta and herbs, adjust salt and pepper and pour into mini-muffin moulds.

Bake at 356°F for 10 minutes or untill golden and puffy.
This recipe is for 24 mini muffins.