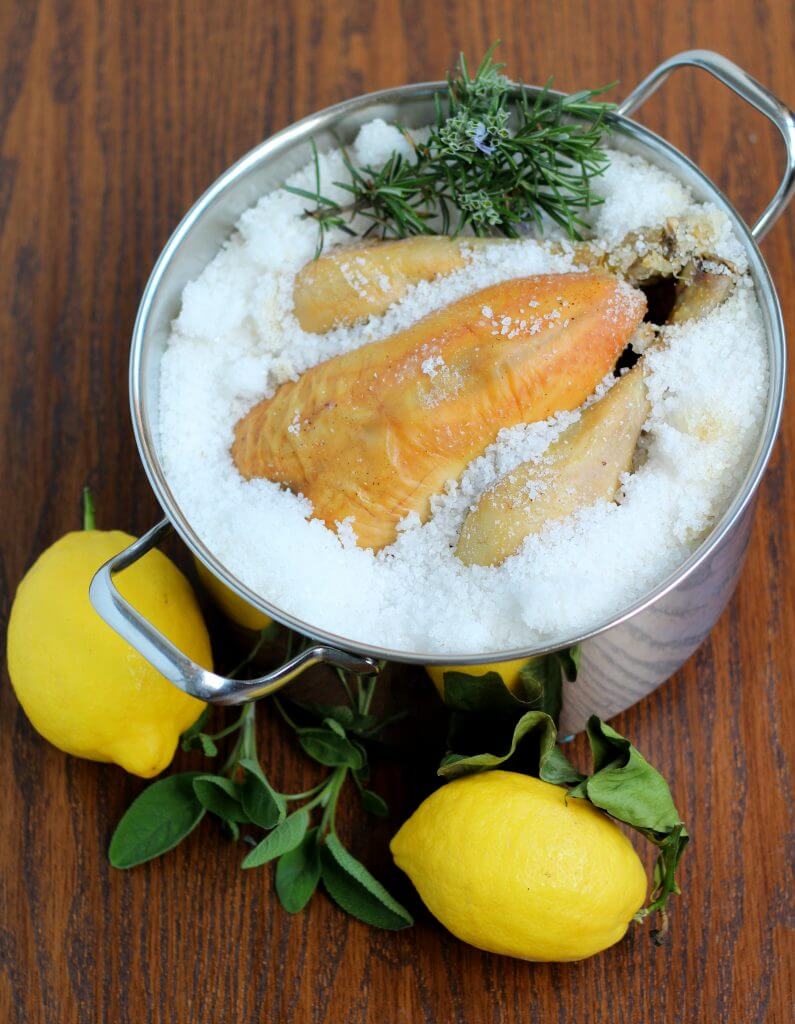 I made this roasted chicken months ago and the recipe was still here waiting for me.
I know now it's not the right moment of the year to ask you to turn on the oven but I don't want to wait any further and to take the risk to forget this recipe that is a sunday classic here in Italy.
Chicken, after all, is great cold too, paired with a green salad. 😀
This salt crusted kind of cooking is great for fish and poultry: both have a skin that protects meat from desiccation keepinkg it juicy and tender.
It's not the right kind of cooking for beef/veal/pork roasts because they would miss a lot of juices.
Cut the lemon few times with a knife then insert it in the chicken with rosmary, sage and a garlic clove. Brush another garlic clove on chicken's skin then sprinkle a little black pepper.

In a big and tall oven pan pour a thick layer of salt on the bottom, add chicken and cover it with more cooking salt.

Roast in pre-heated oven at 392°F for about 1 h and 25. When ready broke the salt crust and brush gently the salt from the chicken. It will be juicy and tender, serve it hot or warm.