SCROLL DOWN FOR ENGLISH POST.
Finalmente un'altra ricetta del vecchio blog rifatta e rifotografata, appena prima della fine delle ultime zucche!
Questa confettura è perfetta da abbinare ai formaggi saporiti ma non troppo piccanti.
Pecorini a media stagionatura per me sono l'ideale.
Il colore è davvero così intenso, non ho ritoccato le foto, anche l'occhio vuole la sua parte e, per quanto magari queste foto abbiano dei difetti tecnici, le amo tanto anche perchè le ho scattate in dieci minuti mentre muratori mi sventravano la cucina alla ricerca di un tubo rotto! 🙁
In questi giorni sono blogger della settimana su ifood, voglio postare a buon ritmo alcuni cavalli di battaglia per offrire il meglio a chi viene qui in cerca di cose buone! 😉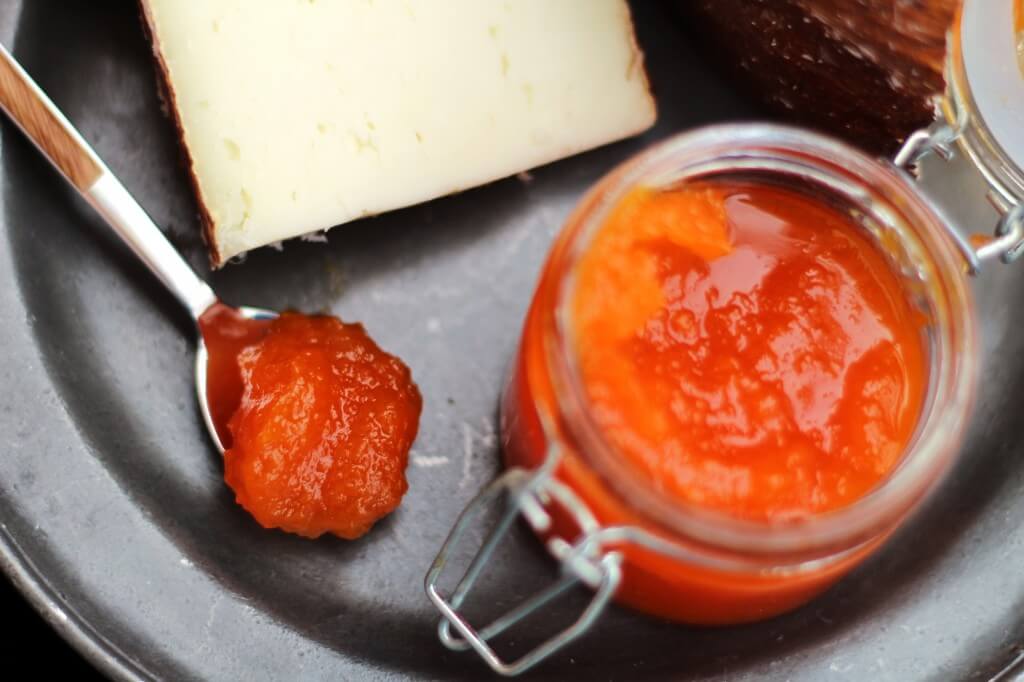 Confettura zucca e cardamomo
2016-03-07 13:23:03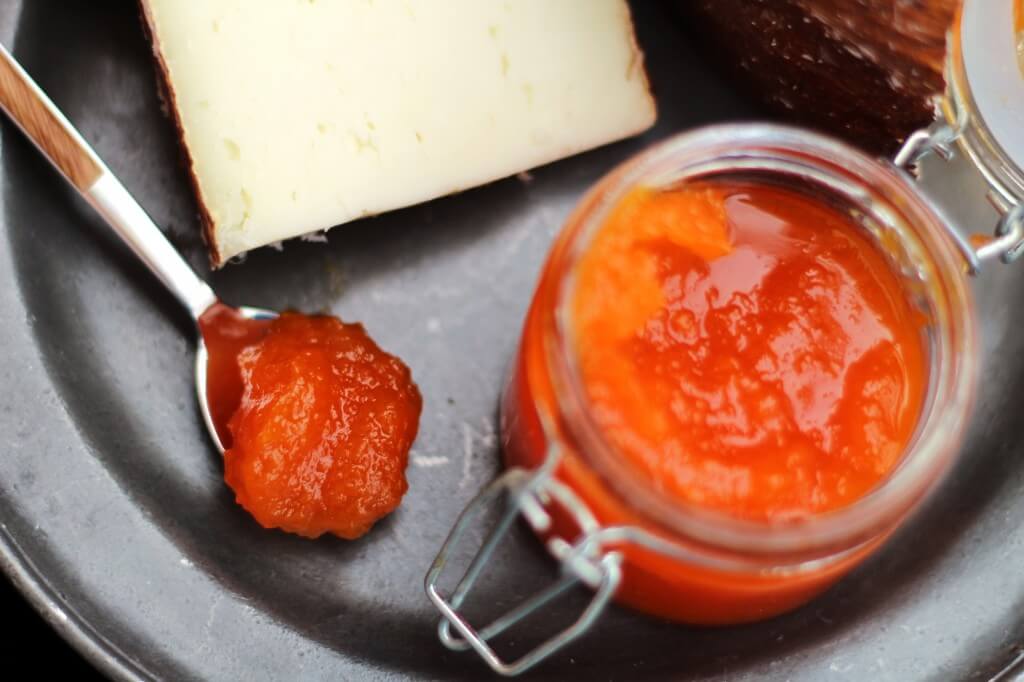 Una confettura dal sapore fresco e aromatico per i vostri formaggi.
Ingredients
500 gr. di zucca
250 gr. di zucchero
5-6 semi di cardamomo interi
Instructions
Fate la zucca a fettine e mettetela in una ciotola coperta dallo zucchero.
Lasciatela macerare tutta la notte, rilascerà' acqua, a questo punto mettetela in un tegame e cuocetela fino a che diventa morbida assieme ai semi di cardamomo interi.
( Se la zucca non avesse rilasciato sufficiente liquido aggiungete acqua quanto basta).
Quando la zucca è morbida levate i semi di cardamomo, frullatela direttamente nel tegame, lasciate cuocere ancora fino alla densità' desiderata (ricordate che da calda è molto più' liquida di quanto lo sara' da fredda).
Invasate bollente nei vasetti puliti, poggiateli ben chiusi col coperchio all'ingiu' coperti da un panno o un canovaccio fino a che si saranno raffreddati completamente.
Notes
Controllate che si sia formato il sottovuoto prima di riporre i vasetti.
Se non si è formato potete bollirli nuovamente, se non riesce conservate in frigo e consumate entro una settimana.
La Mora Romagnola https://www.lamoraromagnola.it/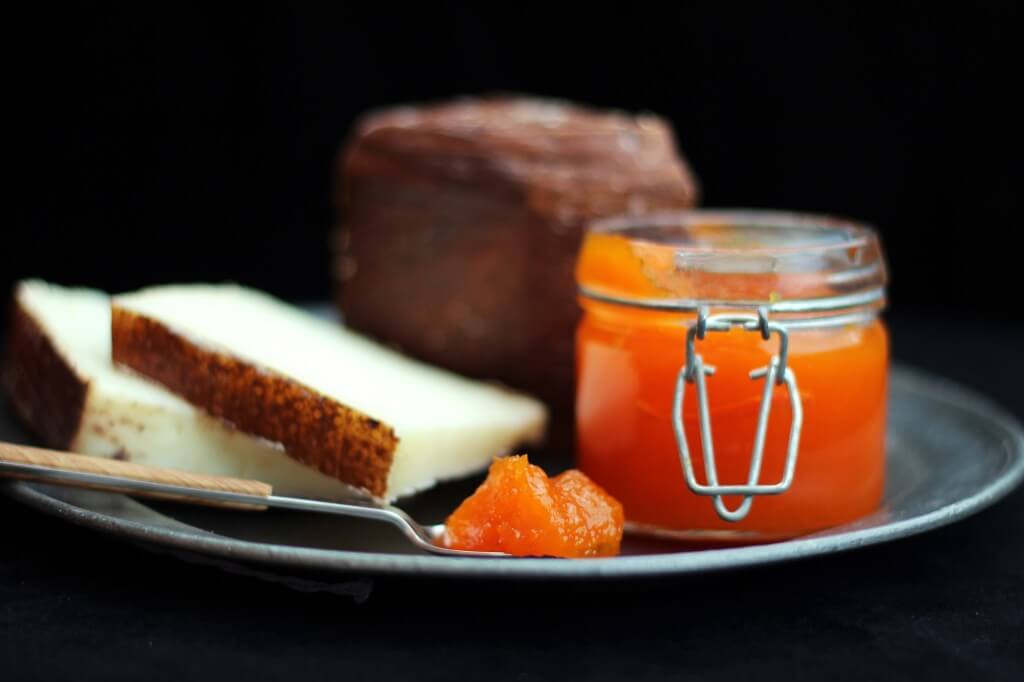 Another recipe from my past blog, redone and re-photographed, just in time as the pumpkin season it's at tis very end!
This jam is made to improve your cheese board, it's great with Pecorino and other not too aged cheeses.
The color you see in the pictures is real, I didn't enhanced it and I think it's so beautiful!
I love how these photos turned out as I made them in ten minutes while around me there were bricklayers demolishing part of the kitchen in search of a broken pipe. 🙁
This week I'm blogger of the week on ifood with five other Italian bloggers, come and give a look to our blogs and to ifood recipes!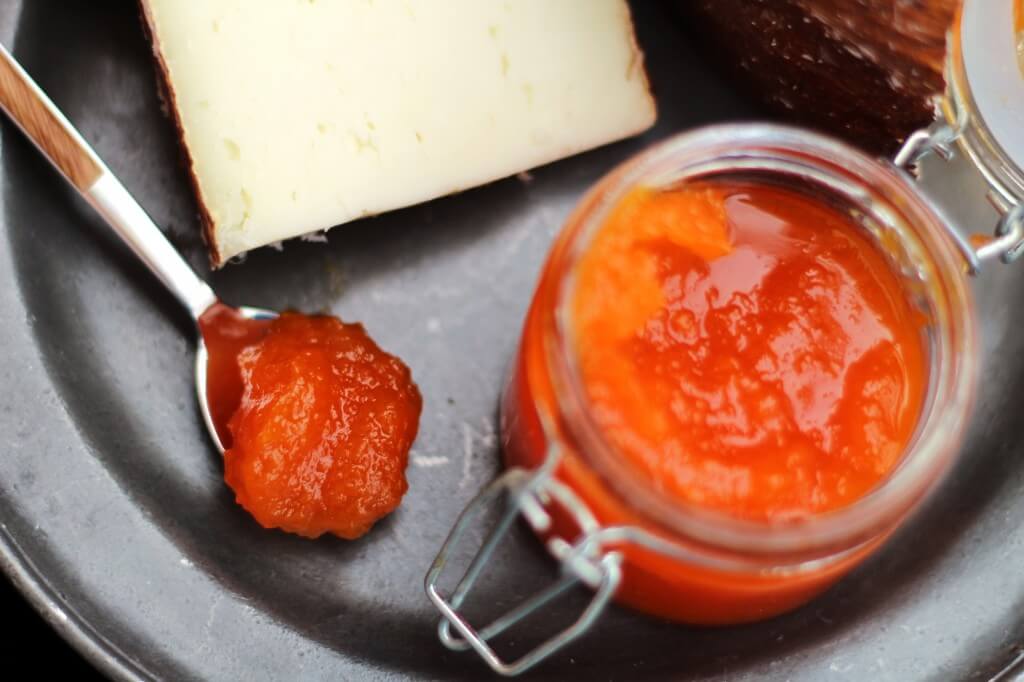 Pumpkin & cardamom jam.
2016-03-07 20:23:24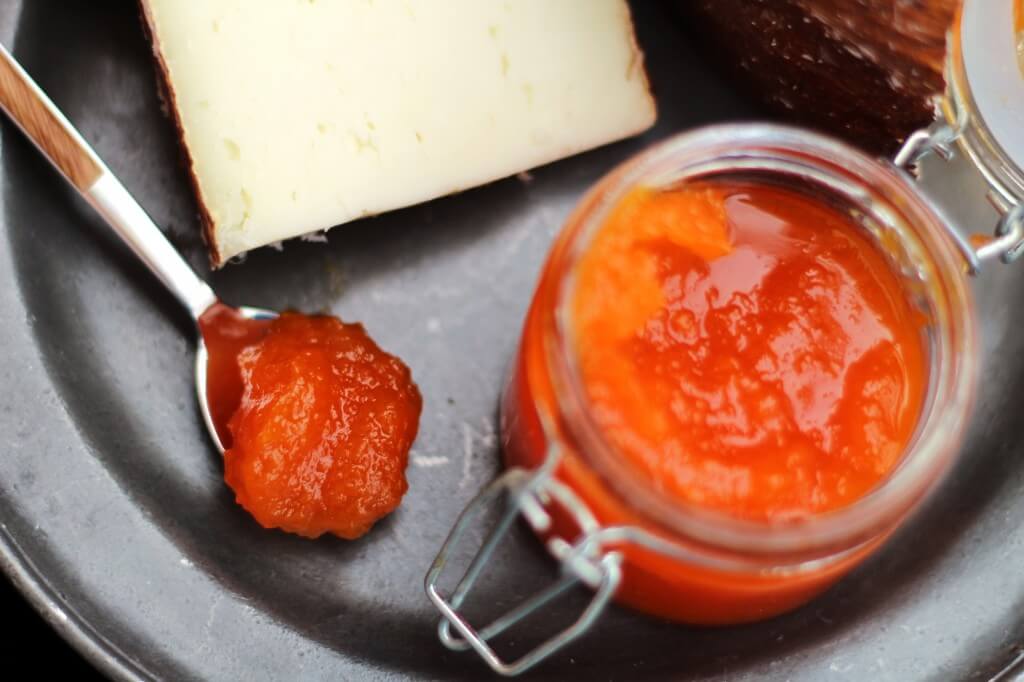 A great boost to your cheese board.
Ingredients
17 oz diced pumpkin
9 oz sugar
5-6 whole cardamom pods
Instructions
In a bowl cover diced pumpkin with sugar, add cardamom pods.
Close the bowl and let it rest overnight.
Put everything in a saucepan, tput it on low heat and cook.
The pumpkin should have released water, if not add some while cooking.
When pumpkin is tender remove cardamom pods and use a blender to puree your jam.
Cook untill it reach the thickness you prefer, remember that hot jam is far more liquid than cold one.
Pour jam still hot into jars, close them and put head down untill cold.
Notes
Please check all the jars are vacuum sealed, if not you can give a try boiling jars and let them cold in water or keep the jars in fridge and use the jam within a week.
La Mora Romagnola https://www.lamoraromagnola.it/